About this Event
The Age Well Online Forum is a virtual event that builds on the success of the 2019 Age Well Adelaide expo.
A live and interactive online event comprised of a speaker series, Q&A sessions, exercise demonstration, as well as a fun cooking demonstration that attendees can follow along with at home.
This dynamic program will help older Australians to discover the wide range of goods and services available to support them to live an independent and healthy lifestyle.
This year's speakers include some fantastic content with segments from industry professionals including:
Cancer – what now? presented by Keynote speaker Graeme Goodings, veteran Australian television journalist
Better bone health: understanding osteoporosis presented by Arthritis SA
Live follow-along at home cooking demonstration presented by Sprout Cooking School & Health Studio
Cognitive well being: The good, the bad and the steps you can take now to prevent problems later presented by Dr Lyndsey Collins-Praino PhD, Head of the Cognition, Ageing and Neurodegenerative Disease Laboratory (CANDL) at the University of Adelaide
The importance of pet companionship presented by The RSPCA
Physical activity for over 50's presented by Southern Cross Care (SA, NT & VIC) Inc
Reserve your tickets now!
Please note attendees must register to watch and participate.
Thank you to our sponsors: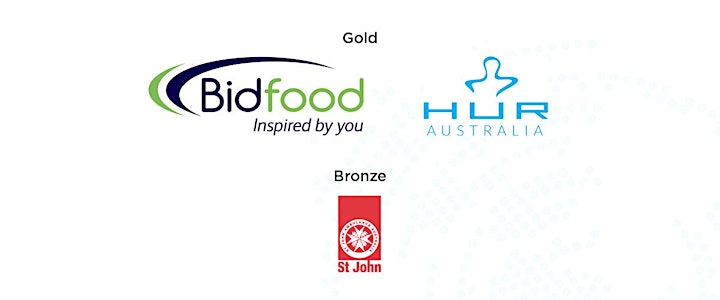 Frequently Asked Questions
What technology do I need to attend this event?
For the best experience, we suggest using a desktop or laptop computer and the Chrome internet browser. If you don't already have Chrome, you can download it for free here. You can also watch using your smart TV on the YouTube App.
How do I access the Online Forum?
After registering via Eventbrite, a private link to the online forum platform (YouTube) will be sent to your nominated email address a few days before the event.
I don't have a YouTube account, can I still watch and ask questions during the forum?
You can open the private YouTube link in your web browser and watch the presentation, however to take full advantage of the forum's Q&A segments, we highly suggest that you create an account. Click here for a step by step instructions on how to create an account.
Do I have to attend the entire event?
Just like an in-person conference, you have the freedom to pick the sessions you attend. However, with so much exciting content attending the event in its entirety will help you to get the most out of the experience!
I registered but I can't make it on the day, can I access the online forum after the event day?
Yes, everyone who has registered will be sent a link to the recorded presentation
Can I share my event link with another person?
As this is our first Online Forum, we would like to measure the interest for this type of event so, please ask your friends and family to secure their own spot by registering via our Eventbrite page.
Who can attend this event?
While the focus of this event is services and information for seniors, we encourage attendees of all ages to attend and enjoy!
I missed out; is there a recording available after the event?
Yes, head to our website where you can download a link to the recorded presentation.
Where can I enquire further?
If you have any further questions or concerns please email jacquie.mclean@southerncrosscare.com.au