Description
Join author and historian Leigh Straw as she discusses the topic of her new book After the War: Returned Soldiers and the Mental and Physical Scars of World War I (UWA Publishing, August 2017).
As centenary commemorations for World War I move towards the end of the war, Leigh Straw asks the question: what happened when those who survived came home?
Of the 32,000 West Australian men who enlisted, 23,700 returned from the war. These men tried to create a semblance of a civilian life following on from the traumas of war. War receded from immediate view as these men readjusted to civilian life, but its impacts endured. Many returned with disabilities, mental health problems and a lowered sense of self-worth that led some to take their own lives.
Leigh Straw will be in conversation with William Yeoman, Books Editor at The West Australian, about her research and quest for a better understanding of what soldiers experienced once the fighting stopped.
Dr Leigh Straw is an academic, historian and author. Her books include fictional crime novels set in Fremantle and Sydney (Limestone and Sophia Lane), a history of criminal women in Perth and Fremantle (Drunks, Pests and Harlots) and her most recent publication, The Worst Woman in Sydney: The Life and Crimes of Kate Leigh (NewSouth Books, 2016). Leigh has been researching and teaching Australian history for over 20 years and lectures at the University of Notre Dame, Fremantle.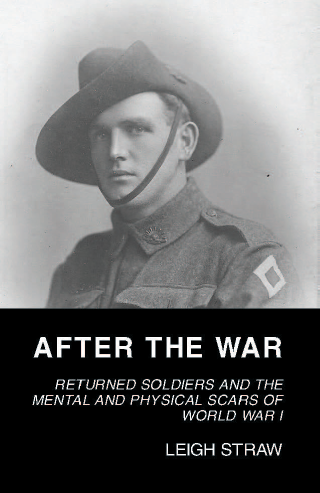 This event is supported by the City of Perth Library and Boffins Books.