AFTER HOURS AT THE MUSEUM: A THEMED MOULIN ROUGE FUNDRAISER
Sales Have Ended
Ticket sales have ended
Oops! You were almost attending the Moulin Rouge themed fundraising event at the Mareeba Heritage Centre on Friday 30 July, 2021. If you have any questions please email the event organiser.
Sales Have Ended
Ticket sales have ended
Oops! You were almost attending the Moulin Rouge themed fundraising event at the Mareeba Heritage Centre on Friday 30 July, 2021. If you have any questions please email the event organiser.
What happens at the Museum after hours? Moulin Rouge, a frivolous themed fundraising event hosted by the Mareeba Heritage Museum.
About this event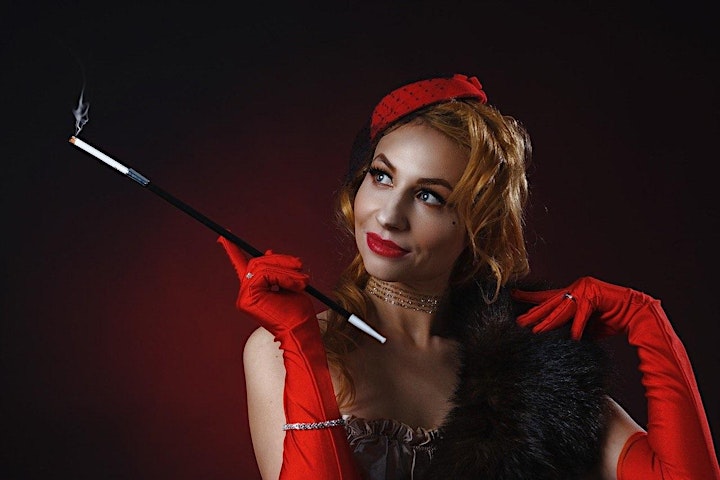 Event Info
Ladies and Gentlemen for one night only, a rare opportunity to engage and celebrate in a fantastic evening out, dressed to the nines at this inclusive Black Tie/ Moulin Rouge themed event.
Proudly brought to you by the Mareeba Heritage Centre and award-winning Dream State Entertainment, this fundraising, adults only extravaganza will tickle and delight in all the right places.
With everything from door prizes for best dressed and hilarious comedy tours, to sword swallowers, fire eaters and belly dancing aerialists, this fusion of glamor, music and carnival will be the talk of the town.
Avoid FOMO and book your ticket now!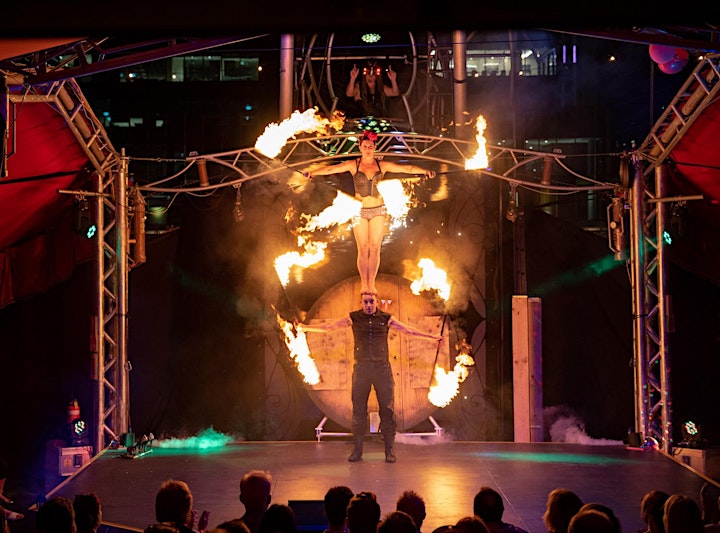 What a night we have planned
The Centre's back deck is the focal point for the evening with the museum bathed in alluring lights and dressed in red and gold velvet drapes.
Dream State Entertainment will provide multiple themed performances over the evening and weaved into the night is music from the Blue Reed Band.
Every hour pop up cameo performances by other extraordinary performers will be on show through out the Museum where juggling, acrobats, swords and fire is involved.
A pop up knife throwing arena for guests to "Have a go" makes for a fun night and Julia will beautify guests with glitter and bows.
Plus there will be a people's choice award for the "Best Tasting Cocktail" and the most "Sought After Cocktail" designed by local mixologists with local produce.
You may get to meet our resident ghost by pre-booking a Jamieson House Tour with Mareeba's very own Comedy Tours!
The Museum's public exhibits will be open for you to explore, so make the most of strolling through our specially lit spaces without the crowds.
Bring you smartphone and share socials on #visitMareeba.
Make a grand entrance
We will roll out the red carpet and socials will be taken by the The Express who will award the most fabulous "themed" outfit.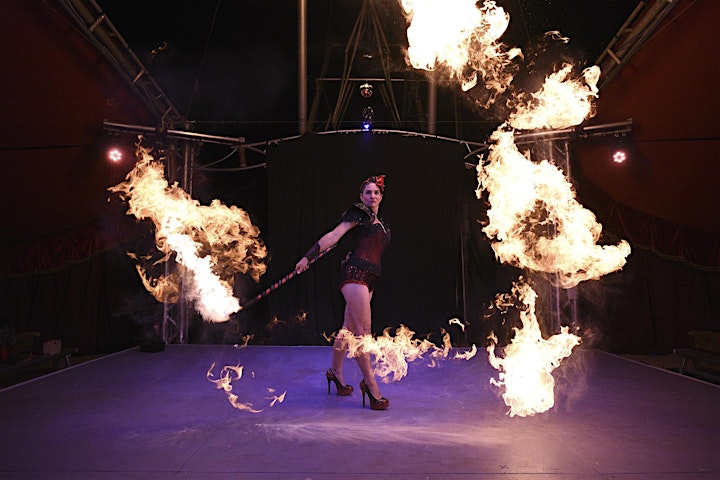 Giveaways galore!
We're giving away some spot prizes on the night, including tickets to upcoming events such as the return or our Mareeba Quizzards Trivia Night, Come With Mary After Dark Tour and a Mareeba Comedy Tour. And if that isn't enough we'll tempt you with gift vouchers from our Heritage Shop and two My Museum Member memberships! We'll even have a complimentary drinks up for grabs on the night and a free cocktail or two. Prizes will be given for the most fabulous "themed" outfits and there will also be random door prizes to those of you having the most fun!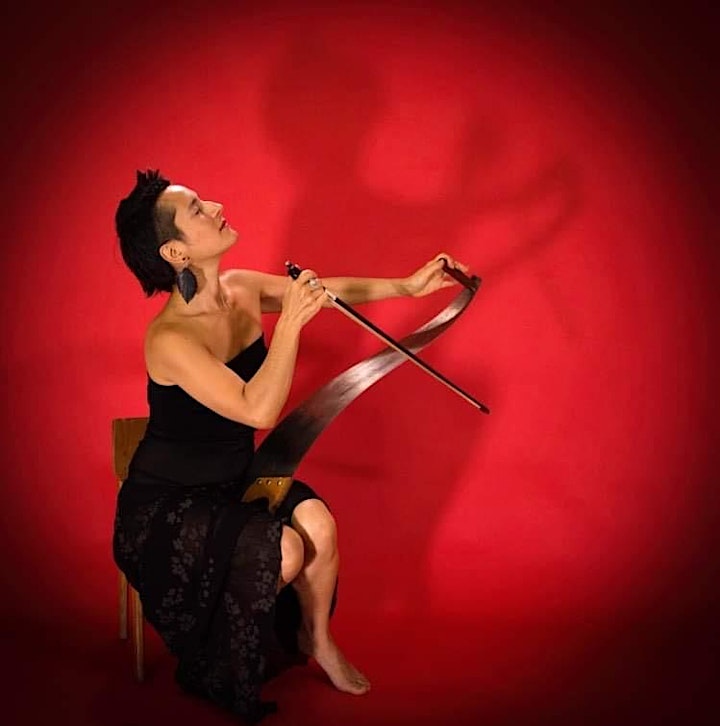 Menu
Brought to you by Catering With Class
Pre-order at the time of booking tickets. Not available to purchase at the event.
Chicken Burrito $16.00
Caramelised Onion and Mozzarella Tart $16.00
Savoury Platter (4 Appetizers) $15.00
Two Pulled Pork Sliders with Apple Coleslaw $16.00
Dessert Platter (4 Petit Fours) $15.00
Bar
Brought to you by the Audrey Winkle Bar
Available to purchase at the event. Cash and EFTPOS.
Hot Drinks
Available to purchase at the event. Cash and EFTPOS.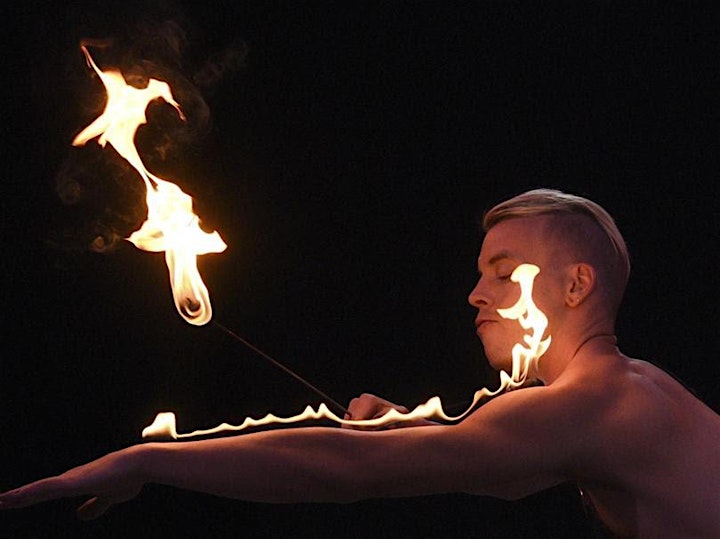 Arrival + Entry
On arrival, please proceed to the front doors in an orderly manner with your digital or printed ticket ready to show our entry volunteers.
If your ticket is on your phone, please ensure you download the ticket or screenshot it before the event, as reception on-site can be limited.
Download the "Check in QLD" app via the Apple App Store or Google Play. You will be required to provide contract tracing details as a condition of entry.
What to bring
To ensure your evening runs smoothly, it is recommended that you bring along:
Tickets and valid ID (Name MUST match)
Cash and cards
Smartphone - for Check In and happy snaps!
Good vibes
Parking
If you and your friends are driving please make sure you have a designated driver. There is ample parking in the front of the Mareeba Heritage Centre or on Mammino Street.
Disabilities
We have put provisions in place to best accommodate people with disabilities, but so we can do our best to meet your needs please email: visit@mareebaheritagecentre.com.au with any special requirements you may have or for further information.
Let's be COVID safe!
The Mareeba Heritage Centre is working to ensure we deliver a COVID safe event under Queensland's Roadmap to easing COVID-19 restrictions.
Our COVID Safe plan will be updated to align with the changing situation as advised by QLD Health, and we will continue to provide additional information on this via our socials and e-newsletter in the lead up to the event.
Everyone's health and safety are at the forefront of our operations, and we are dedicated to bringing you a COVID-Safe event. Being COVID-safe is a shared responsibility; please help by following COVID-safe practices to continue to have events like this in the future.
Before the event
Keep up to date on how we are working towards implementing a COVID-safe event by following our socials .
Download the "Check in QLD" app via the Apple App Store or Google Play. The Check-In Qld app is designed to help keep Queenslanders COVID Safe when we're enjoying venues like pubs, clubs, restaurants and cafes across Queensland. It is a contactless, free, secure and convenient way for customers to sign into a QLD business or event. Downloading this app allows you to pre-populate your contract tracing details, meaning you do not need to type them again upon entry. You will be required to provide contract tracing details as a condition of entry.
Before attending the event, please conduct a COVID-19 symptom self-assessment check. If you answer yes to any of the questions, please follow the health advice provided and DO NOT attend the event.
Please do not attend the event if any of the following apply:
You are presenting with COVID-19 symptoms, these include fever, cough, sore throat, difficulty breathing or shortness of breath, chest pain, loss of speech or movement.
You are required to quarantine after being diagnosed with Covid-19
You are required to self-isolate after being identified as close contact to someone diagnosed with COVID-19
You are awaiting back the test results for a COVID-19 test.
You have been abroad or in a COVID-19 hotspot in the past 14 days. If any of the above apply, please DO NOT ATTEND the event, instead stay home and self-isolate. If you are sick and think you might have COVID-19, check your symptoms using HealthDirect's Coronavirus (COVID-19) symptom checker and follow the current health advice. In this instance, a refund of your ticket or a ticket transfer to a future event will be available. See refunds for further details
At the event
Practice good hygiene by washing and sanitising your hands regularly using the bathrooms and widely visible sanitation stations throughout the site.
Use tap and go payment methods.
Adhere to social distancing regulations, remembering to keep 1.5m from those around you.
Wear a mask in instances where it is not possible to socially distance.
Comply with signage around the event site, in particular those relating to social distancing methods and crowd capacities in areas such as bathrooms, food and bar.
Follow directives given by security, event volunteers and staff.
Adhere to crowd flow measures and markers showing the direction of pedestrian traffic. Please keep in mind that the entertainment can be halted if directives are not being followed, and at worst, the event could cease early if patron behavior is deemed unsafe. In this instance, no refunds would be offered.
Keep updated via our socials on how you can remain COVID-safe while at the event. By attending the event you are giving your implied consent for your information to be shared with QLD health for contact tracing if required.
Terms and Conditions
Cancellations, Terms and Conditions
The Mareeba Heritage Centre Inc reserve the right to alter, amend or cancel any arrangements contained in the program.
Intention to photograph/record
By registering to attend the event, you grant Mareeba Heritage Centre Inc permission to photograph, video and / or record you during the event activities to support promotion, publicity and reporting this event, future events and activities. If you have any objection to being photographed or filmed, then please speak to the Mareeba Heritage Centre staff at the Registration Desk.
Refunds
Refunds are only offered up to 7 days before the event start. Eventbrite fees are non-refundable, so they won't be returned to the ticket buyer unless the event is cancelled, or if the buyer requests a refund for a duplicate charge within 7 days of purchase.
Refunds/cancellation/duplicate charge after Thursday 22 July 2021 will forfeit 100% of the entire purchase with the exception of illness or COVID related restrictions. A substitute delegate may be nominated.
Postponed event
If due to increased government restrictions, the event cannot take place as planned, it will not be cancelled. It will be rescheduled, a date will be announced at the time of postponement if required. All tickets will be automatically transferred to the new event date.
If you cannot attend the new date, refunds WILL be offered at that time. More information will be provided to all ticket holders in this situation.
Cancelled event
If an event is cancelled, refunds will be for the entire purchase—that includes the ticket price, add-ons and the Eventbrite fees.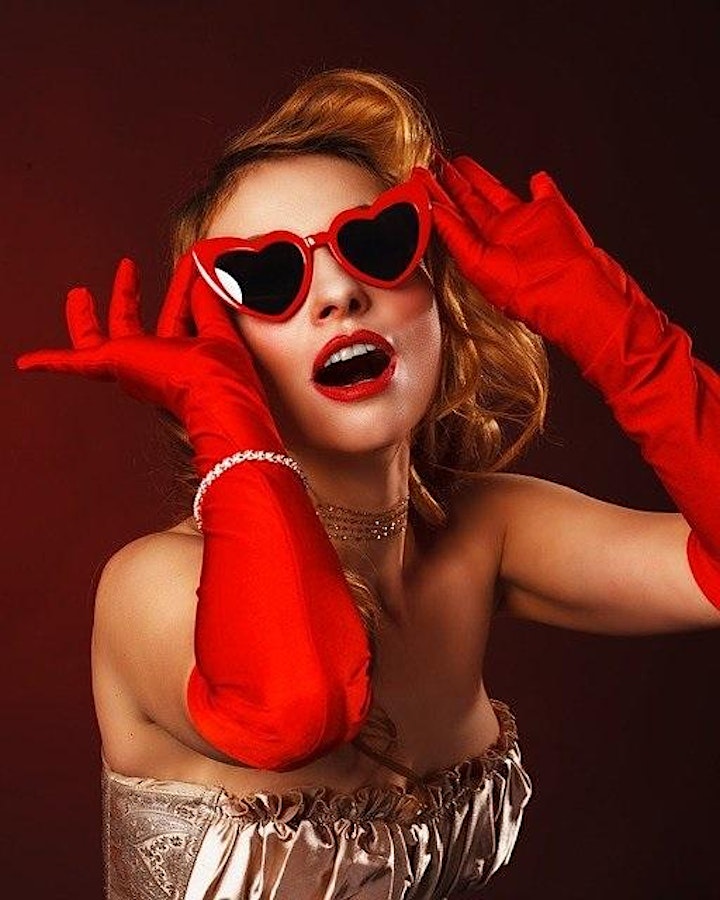 Organiser of AFTER HOURS AT THE MUSEUM: A THEMED MOULIN ROUGE FUNDRAISER
Interest in having a museum and visitor information centre in Mareeba was developed by five prominent local residents (Tom Braes, Ron Blundell, Colin McDowall, Mick Borzi (AM) and Graham Ford) in 1992. They worked with Mareeba Shire Council, the community and the State and Federal Governments to bring the Heritage Centre to reality, with an initial aim of providing a facility dedicated to promoting Mareeba District's history and its tourism assets and attractions. The vision was financed through the support and fundraising activities of local business operators, as well as contributions from State Government, local Council and donations from the local Mareeba community.
The Mareeba Heritage Museum and Tourist Information Centre opened in Centenary Park in October 1995 in a purpose built facility (which remains the main section of the centre in 2016). Displays were initially developed using borrowed items, however, over the following years, the Centre's collection has grown, thanks to the work of a dedicated group of local volunteers and support from the local Mareeba Shire Council. This has seen the Heritage Centre grow from the initial building into a heritage complex with external buildings and displays. Significant additions to the centre's physical footprint have included the camp displays, the blacksmith shop and streetscape, the dairy shed display, the tobacco display and relocation of Jamieson house.
Changes to local government boundaries have meant the Heritage Centre has been managed by numerous councils over the last few years. However, it in 2016 it has been redirected to being a self-governing corporation with a board of directors, centre manager and strong volunteer labour base.
The Heritage Museum now provides tourists with information and displays about local history, heritage and culture to be displayed. Displays stimulate, sustain and expand public interest in a visual and dynamic way, and represent the breadth and diversity of the region's history and heritage. 
The Centre plays an important role in tourism in the Mareeba district and the wider Tablelands region. It is a landmark facility which the community is justifiably proud of.