Actions and Detail Panel
AFR Most Innovative Companies + Inventium present: Innovation Masterclass
Wed. 26 April 2017, 9:00 am – 1:30 pm AEST
Description
Do you have what it takes to be one of Australia's most innovative companies?
During this interactive half day workshop, Inventium's Founder and co-creator of the AFR Most Innovative Companies list, Dr Amantha Imber, along with Judy Anderson, will educate you on what it takes to be Australia's most innovative company.
If growth through innovation is important for your organisation in 2017, or if you have aspirations to make the Australian Financial Review's Most Innovative Companies list, then this workshop will give you the knowledge you need on how to make this happen.
Sign up before March 29th to take advantage of our early bird discount and gain access to one of our Masterclass + Mentoring packages (availability limited).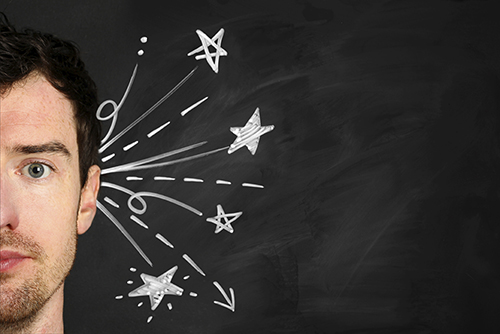 Masterclass Objectives
Inventium's Innovation Masterclass will give you a:

Broad, high-level understanding of innovation from a strategic point of view.
Clear understanding of best-practice innovation drivers, brought to life through case studies.
Understanding of where (in the context of innovation) your organisation is strong and where the biggest opportunities for improvement exist.
Clear direction and expectations for innovation and an understanding of what success looks like.


Masterclass Agenda
1. Innovation Overview

A high-level look at innovation, what it actually means, and what happens if you choose not to innovate.
2. Innovation Drivers: best-practice framework

An overview of the best-practice innovation framework with a look at the innovation drivers behind each dimension of the framework.

An interactive assessment of where your organisation sits, in terms of maturation, for each of the drivers.
Work through the innovation framework and bring elements/drivers to life through case studies of innovation success.
3. Opportunity Identification

Identify key opportunities and challenges that the organisation can focus on to drive growth and sustainability.
4. Innovation Roadmap

Reflect on your heat map results and create a roadmap of where to focus your innovation efforts over the coming 12 months.
Post-workshop Mentoring
Sign up to the Masterclass + Mentoring package, and you will receive a mentoring session with a senior Inventiologist to help prioritise where you need to focus your innovation efforts to maximise your return on investment.
REFUND POLICY
All sales are final. Should you be unable to attend, a substitute participant is always welcome. No refunds will be given.