As part of the AFC's Responsible Practice series, supported by City of Sydney.
About this event
With COVID still impacting global supply chains and with a growing consumer appetite for "Australian Made", is this the perfect time for brands to consider local manufacturing? What are the prerequisites that will make local production work? What are the real costs of producing onshore versus offshore? What are the environmental, social and economic implications?
Join AFC CEO Leila Naja Hibri and a panel of experts to explore the opportunities and challenges faced with building a local manufacturing industry for the future.
The Panel:
Zoltan Csaki, Co-Founder of Citizen Wolf
Zoltan is on a mission to redefine how clothes are made at scale in the 21st century. His third startup Citizen Wolf combines algorithms and on-demand manufacturing to create the sustainable future that fashion so desperately needs: carbon negative + custom made to fit your body using our proprietary Magic Fit® technology.
Zoltan was recently named one of Vogue's 'Future Sixty' agitators "set to define the coming years" (2019) as well as placing #7 on RagTrader's Tech 20 of the most influential people in online fashion (2020). Citizen Wolf also won a Good Design Award Gold in the Fashion Impact category (2019) as well as 'Innovation Champion of the Year 2019' at the National Retail Association Awards.
Citizen Wolf has been featured on national TV via SBS World News (twice) and Shark Tank as well as top tier press such as Vogue, InStyle, Men's Health, The AFR's 'Luxury' magazine, The Australian and The Sydney Morning Herald to name but a few.
Zoltan speaks regularly about the intersection of fashion and technology as well as sustainability and ethical supply chains and has also been featured on the prestigious 'Wardrobe Crisis' podcast by Clare Press (Vogue Australia's Sustainability Editor).
Julia Van Der Sommen, Director of Sample Room
Julia Van Der Sommen is a fashion industry technical expert with over 25 yrs experience in the industry. From Wetsuits to wedding dresses, upmarket womenswear to DDS over a range of roles from Design and Product development to pattern making, sourcing manager to divisional management. She is the owner and head pattern maker of Sample Room. A Fashion technical service business to the fashion industry all over Australia which works with over 500 fashion Label's, developing their design ideas into manufacturing ready prototypes.
After seeing a gap in the market for education in the local development and manufacturing industry, Julia developed a comprehensive mentoring program for start-up designers, the Fashion Label Launchpad. Julia has developed the world's first industry online pattern catalogue www.patternroom.com for industry as well as developed and designed a range of bamboo ethical sun-protection garments for women and children www.sha-de.com. The Sha-de fabric was developed by Julia in conjunction with textile engineers from CSIRO.
Julia is passionate about educating the fashion industry, both new and established designers, to develop well-fitting products that sell. She advises businesses on how to realign their development and manufacturing processes for smarter and more cost-effective outcomes.
Justin Levis, Executive Director of Cue Clothing Co.
Justin Levis is the Executive Director of Cue Clothing Co. which comprises of leading Australian fashion brands Cue and Veronika Maine plus internationally recognised designer Dion Lee. With over 20+ years' experience within the fashion retail industry, Justin directs the family owned and operated business with his sister Melanie Levis alongside their father Rod Levis who founded the company in 1968.
Cue: Sharp tailoring, statement prints and luxurious fabrics. Proudly the largest manufacturer of fashion in Australia, Cue delivers new styles online and in-store every week.
Veronika Maine: A strong design ethic and innovative energy is combined to create a modern approach to dressing at Veronika Maine. New styles weekly.
Dion Lee: Renowned for experimental construction combined with traditional tailoring, Dion Lee has pioneered a modern identity for Australian fashion.
Justin leads the business strategy for Cue Clothing Co. across all areas of operations, including manufacturing both locally and offshore, plus bricks-and-mortar and ecommerce retailing. In line with the brand's ethos, Justin is passionate about the continued success of the Australian fashion industry.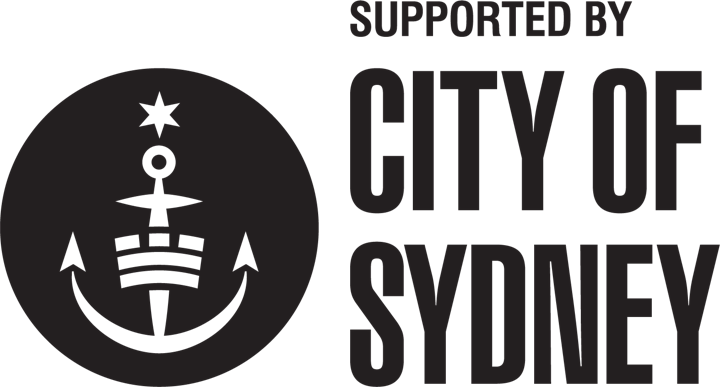 Organiser of AFC Webinar | Local Fashion Production - Challenges and Opportunities
The Australian Fashion Council (AFC) exists to champion and guide the evolution of a resilient and inclusive Australian textile and fashion Industry. Our vision is a re-shaped industry that is world-leading in purposeful innovation, mindful creativity and human-centricity. The AFC is member owned and driven.
Australia's peak Industry body for the textile and fashion sector, AFC is an independent and not-for-profit membership organisation, representing individuals, businesses and organisations from across the value chain. From students to multinational companies. From shopping centres to fibre growers. From workwear companies to luxury goods. From the product to the consumer.
The AFC is the result of the 2018 merging of the Council of Textile & Fashion, formerly TFIA, and the Australian Fashion Chamber, who together shared a history of over 65 years service to the industry.
AFC acknowledge the Traditional Owners of country throughout Australia and recognise their continuing connection to land, waters and culture. We pay our respects to their Elders past, present and emerging.
Be sure to subscribe to our Mailing List for industry updates, opportunities and event notifications. For a full listing of the our Training Network seminars, workshops, forums and networking events visit https://ausfashioncouncil.com/events/.