Description
An Aeona Event for Entrepreneurs, Startups and Startup Workers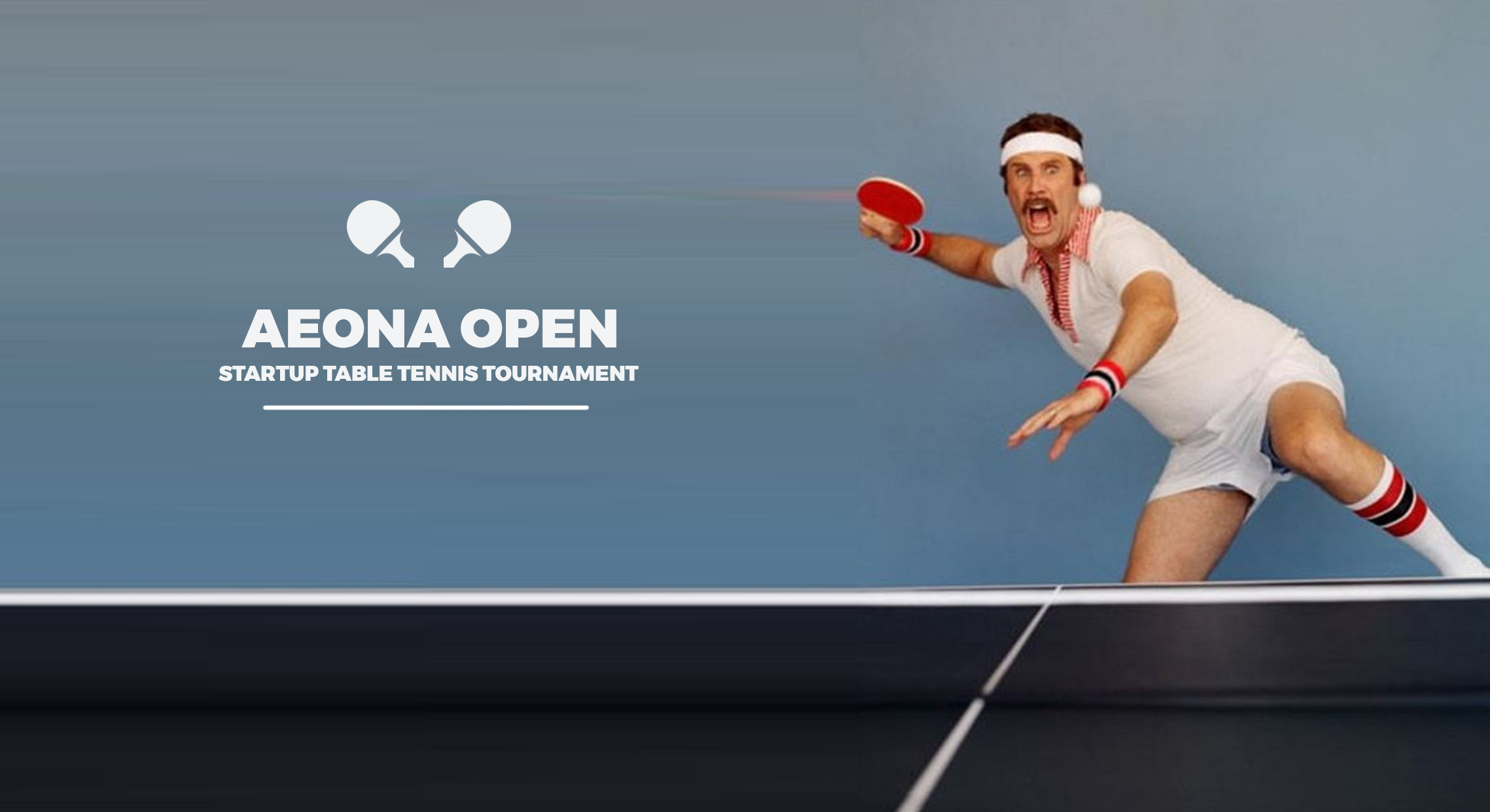 Run a startup or work in a startup? Like playing Table Tennis?
Come rep your startup!
We are all familiar with the ping pong table office centre piece in every startup office. It's time to unwind and test those skills you've been working on all year.




Working in a startup can be hard, stressful and demand a heap of dedication and focus.
Come a long join a friendly competition, meet some other startup founders and members and get some much needed downtime to keep you focused throughout the rest of the week.
Kickoff is at 6:00pm, feel free to arrive at 5:30pm on the 15th of March 2018.
Its BYO and all ticket sales will go towards food and drinks! (This is a not for profit event!)
Tournament will be run as a best of 3 elimination tournament– If you lose you are out! But never mind, you can always spectate, play Jenga or hang around for a doubles match afterwards.
For the punters amongst us, a side pot will be put together. All money in the side pot will go towards the winner (if the winner took a punt!) otherwise it will be reserved for next month's tournament!
Afterwards, if we still have time we will have a friendly doubles tournament before we head off.
Hope to see you all there!