Description
The Australia Esports Federation (AEF) will host the Dota 2 Premier League lower bracket and grand final on the Satruday the 15th of December, 2018 at the Lendlease Darling Quarter Theatre, Sydney. This is the first time the AEF has been to Sydney, as we are usually based in Melbourne, and we are making this trip so all our fans in Sydney have a chance to come see our amazing esports events.
Event Summary
This is a one-day event on Saturday the 15th of December starting with first lower bracket final starting at 2pm (AEDT) in a best-of-3. The winners will go on to face the top qualified team in the best-of-5 grand final, expected to start around 4-5pm. The day is expected to finish around 9pm.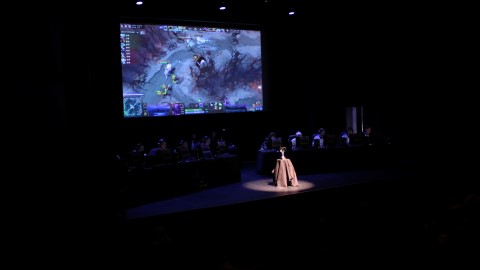 Event Description
For those of you who are new to esports, this is a professional gaming event between two teams of 5 who will be playing on stage live in front of an audience. The game will be shown on the cinema screen with live commentary from the AEF's talented casters.
If you haven't been to a live esports event, then do come and check this out because the AEF doesn't come to Sydney often. Last season, we had crowd of around 200 people for each of the two days.
If you want to see how it feels on the day, nothing does it more justice than the video made by our friend MishManners of the Season 5 event. https://www.youtube.com/watch?v=rXbOQ8OLuU8
Location
The event will be held at the Lendlease Darling Quarter Theatre shown here on the map. The address is 3/1-25 Harbour St, Sydney, NSW 2000.
Tickets
Tickets for this event will have allocated seating. Please take a look at the available tickets in the Tickets section. Get in early and get the best possible seats for yourself!
Kuiper Gear mouse items
The AEF have an official partnership with Kuiper Gear (www.kuipergear.com.au), who designs and manufactures Dota 2 themed gaming products. There are 5 heroes with mouse and mousepads to choose from and for this event only, you can purchase them with the Platinum, Gold and Silver tickets for a special bundle deal. The 5 heroes for this season are Mirana, Faceless Void, Huskar, Lina and Oracle. Check it out below!