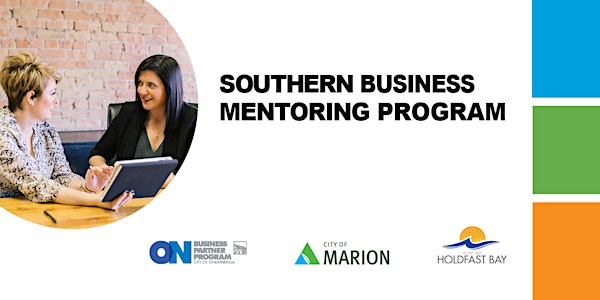 Advisory Sessions with Andrew Richards, Innovation and Transformation
Description
The Southern Business Mentoring Program offers one hour one-on-one business advisory sessions.
As a proactive community health measure in relation to Coronavirus (COVID-19), a decision has been made, where possible, to switch the face-to-face advisory sessions with other forms of communication including skype, zoom and phone. Your advisor will be in touch upon booking to discuss a suitable option. The current $20 fee per session will also be waived until 30 June 2020 to help those facing hardship.
Andrew Richards is our Innovation and Transformation Advisor.
Andrew is a Marketing, Strategy and Product Development senior executive who has consistently delivered high growth and sustained business results across a broad range of markets and industry sectors. He has substantial experience with helping build companies through transformational changes that enhance growth.
Andrew is committed to performance, goal setting and measurement, and excels at building strategic partnerships.
Cove Civic Centre
The Cove Civic Centre is a business and library hub located at Hallett Cove. It is conveniently located for residents and businesses in the southern suburbs of Adelaide. Free parking. Coffee and Tea facilities with modern training and meeting rooms.
Andrew is also available for appointments at Edwardstown.
Other Councils
The Southern Business Mentoring Program is also available to businesses and residents of the City of Onkaparinga and City of Holdfast Bay.