Description
The best adventure photographs, the ones that really capture the intensity and raw emotion of a moment, are taken by photographers who aren't content to snap from the sidelines but will actively participate and put their own body on the line, to get as close to the action as possible.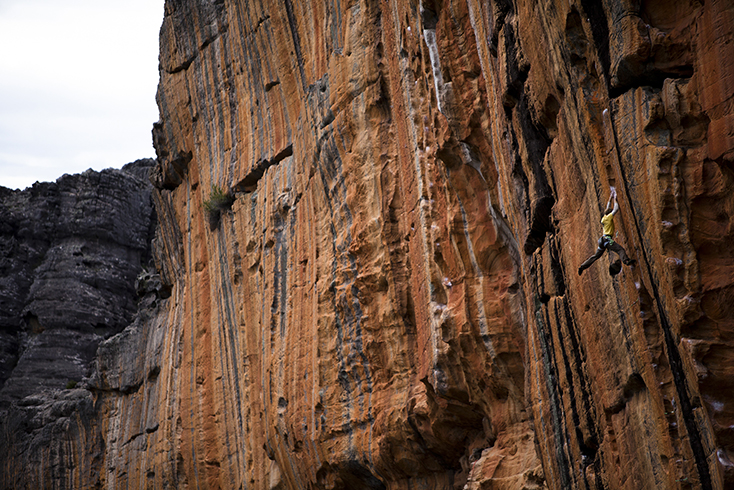 Canon Master, Krystle Wright is the epitome of an adventure photographer. Travelling the globe for months on end and collaborating with world class athletes to create stunning and dynamic images from her unique perspective.
CameraPro is super excited to be teaming up with Krystle and Canon Australia in an exclusive photography demonstration. Join us at Brisbane's iconic Kangaroo Point cliffs, where Krystle will be doing a live rock climbing photography demonstration with two of CameraPro's own climbing enthusiasts.
Krystle will share with us her development and execution process, discussing how she combines the right gear, creativity and a sense of adventure to best position herself to capture fleeting moments of extreme action.
WHAT'S INCLUDED:
Exclusive demonstration of a live rock climbing photo shoot.
Light refreshments.
A $50 voucher for use on any Canon Product at CameraPro. Can be used in-store, online, or over the phone.

SPECIAL NOTES:
This is a demonstration. Attendees will be observing only and not climbing.
All attendees will be required to sign a waiver and wear a helmet for safety during the demonstration. As with all outdoor rock climbing, there is a potential of rockfall.
Please arrive 15min early to allow time to sign the waiver and get your helmet.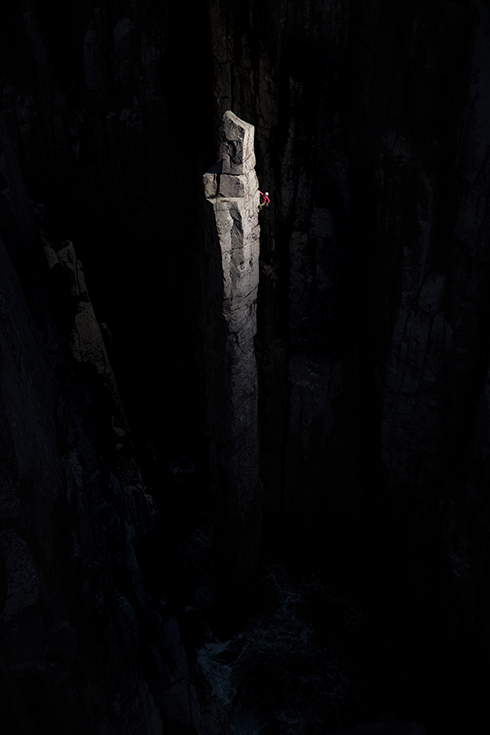 ABOUT KRYSTLE: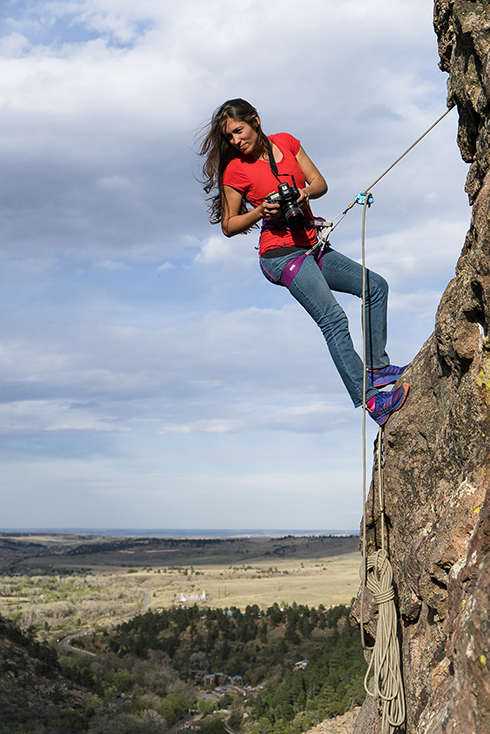 Krystle Wright is an adventure sports photographer from Queensland, Australia, although she now lives a semi-nomadic lifestyle in her quest to capture and present unique moments from extreme sports, expeditions and adventures across the globe.
Whether she's camping on a frozen fjord for a month in the Arctic with 23 BASE jumpers, paragliding in the Karakoram Range in Pakistan or sleeping on the back of a yacht on the Great Barrier Reef, Krystle strives to pursue fresh challenges, to seek out undiscovered layers and dimensions in her work, and is recognised for her creativity, composition, and an indomitable spirit in the face of adversity.
Krystle is known for pushing herself to extremes, sometimes beyond what might even be considered sane. Anything to get that elusive, compelling shot. The world has no boundaries and she will do whatever it takes to shoot from her unique perspective – whether hanging from precarious positions on remote cliff edges, swimming through jagged, unexplored canyons, or trudging for days through vicious, baleful weather. It's about that final experience – capturing a fleeting moment, sharing a treasured insight, telling incredible stories about impassioned endeavors that might otherwise go undocumented. She has battle scars – enough to compete with the most hardened adventurer – to prove it.