Description
Martin Dunstan, Farming Systems Demonstration Project Leader with Agriculture Victoria, will discuss the outcomes of an on-farm weaning demonstration.
The demonstration was established because of the mixed success that a group of Gippsland beef producers were having with yard weaning and induction. The group compared a range of weaning and induction methods on six farms; paddock weaning, yard weaning and advanced training.
Advanced training is similar to yard weaning but involves more hours of human and (optional) dog contact, including familiarisation sessions with the stockyards, going into the race, through the crush and into small holding yards as well as being moved between small paddocks.
The demonstration compared these methods for their ability to promote live weight gain during weaning and produce calmer cattle that are easier to manage.
Topics include:
# The problem – yard weaned cattle are not necessarily better performing nor quieter
# Participants and weaning treatments; paddock weaning, yard weaning and advanced training
# Monitoring and Results
# Question time
Registration is free although Call and/or data costs may apply
If you have difficulty registering call: (02) 6030 4605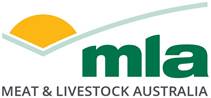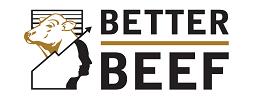 BetterBeef: Good People- Better Networks – Best Practices