Advanced Robotics - From Novice to Skilled
About this event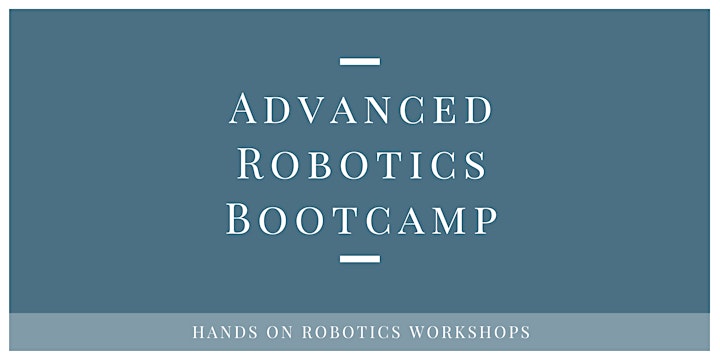 This hands-on robotics workshop is perfect for a novice looking to up skill themselves and put together their very own customised robot in a weekend.
*This Event was originally planned for 26th and 27th of June and has been rescheduled for the 10th and 11th of July due to COVID lockdown. *
Develop your skills in Solidworks, 3D printing, motor selection, wiring and electronics, coding, and manufacturing. By the end of the weekend, you will have built a robot that you can compete against others on the boot camp.
Who Is Running This?
The workshop is being run by Mechanical and Mechatronic Engineer, Rowan Smith.
Rowan has been building robots for 10 years and has assisted young engineers to build over 100 custom robots. He is the Founder of a startup, Tech Gym. A company using robots to improve rehabilitation for patients with a disability or injury.
Is This Right For Me?
Are you on university holidays? Have some intro experiences with CAD and Arduino and looking for a fun weekend project to combine your skills. Then this is the course for you.
What Do I Bring?
A laptop with Solidworks (any version is fine) and Arduino IDE installed is a requirement for this class.
A free trial of Solidworks for 30 days is available via: https://my.solidworks.com/try-solidworks
Course Agenda
Day 1:
Solidworks Demonstration and Activity
Intro to 3D Printing
Lunch (Start your printing over Lunch)
Motors, motor controllers, micro controllers and power management theory.
Mechatronics Demonstration
Day 2:
Assemble Robots – Mechanical
Assemble Robots – Mechatronic and Electronic
Arduino Coding Demonstration
Code Robots
End of Day Competition
If you have any questions please email them to the.mechatronics.store@gmail.com or give Rowan a ring on +61 422 755 070