Description
Monash Law Executive and Continuing Education

Mediation is an effective way of resolving disputes and is now used around Australia in most courts and tribunals.

Part A of a two-part interactive program developed to meet the National Mediation Accreditation Standards (NMAS), this workshop provides participants with essential negotiation, mediation and communication skills. It is suitable for all professionals interested in Alternative Dispute Resolution and Mediation.
Dual Delivery Mode
This is a dual delivery mode, meaning Executive and Continuing Education participants and Law Masters students share the classroom experience. Participants are not enrolled as students and do not complete unit assessment for credit.
You will:
Practice the theory you learn by mediating and participating in a range of conflict scenarios.

Be provided with individual feedback on style and overall performance by highly qualified NMAS accredited practitioners.

Work with the mediation model

Learn about alternative approaches to deal with varying circumstances as well as investigating, theoretical issues and relevant empirical studies in mediation ethics, inter-cultural context, contingent third-party interventions, power and empowerment.
Participants who successfully complete this together with Part B, and are successful in evaluation will be eligible to apply for accreditation as mediators under the National Mediation Accreditation System (NMAS) via an eligible accreditation body. Secure your place here for Part B now!
18 CPD points
Please check with your CPD scheme to confirm how many points you can accrue.
Presenters: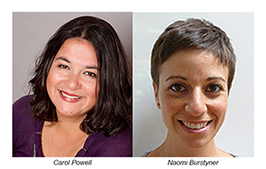 Carol Powell – a barrister specialising in mediation and alternative dispute resolution in New Zealand and Australia.
Naomi Burstyner – a senior researcher, trainer and consultant in the areas of negotiation and conflict resolution in corporate, government, education and legal sectors.
Single Unit Study
Please visit the Monash Postgraduate Law website if you wish to enrol in this class as a single unit enrolment for university credit or award. (Eligibility criteria apply.)
More Information
Nina Massara
P: +613 9903 8528