Description
It's a SELL OUT
PLEASE REGISTER UNDER PRIORITY TICKET
to go on the Priority List. So if we get cancellations you can then register.
First time in Queensland!
After holding this event to packed venues in NSW and WA, Queensland, its our turn.
Join Endodontists Dr Mehdi Rahimi and Dr Jonothan Moore for a
COMPREHENSIVE 2 DAY HANDS ON INTENSIVE
specifically designed to boost your Endodontic skills.
Learn from the Best!
Topics covered:
Endodontic access (includes anatomy) and negotiation
Root canal length determination and how to optimise the accuracy of the apex locator
Microbial control techniques - Chemomechanical disinfection of the root canal system
Root canal preparation using various rotary NiTi instruments with a focus on protaper-next files and TF Adaptive
Current concepts and trends in Obturation - focus is on modified warm vertical compaction techniques
Management of difficult cases and endodontic misadventures
How to avoid litigation in endodontics
Principles of endodontic retreatment and use of protaper retreatment files
Management of open apices and use of mineral trioxide aggregate
Hands On: (YOU DONT GET THIS IN OTHER COURSES)
Root canal preparation using various rotary NiTi instruments with a focus on protaper-next files and TF Adaptive
Locating MB2
Warm vertical compaction Obturation technique
Retreatment and removal of post core
And much more!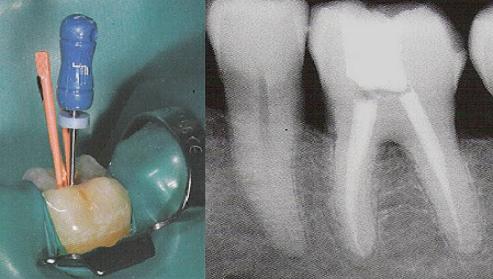 *COURSE IS STRICTLY LIMITED TO 30 PARTICIPANTS ONLY*
* All participants are required to bring 2 extracted upper first permanent molars with access cavity prepared already. Set in lab putty would be beneficial.
EACH DAY 830am to 530pm.
REGISTER NOW!
EARLY BIRD $890
FULL REGISTRATION $990
15 HRS SCIENTIFIC CPD
ABOUT OUR SPECIALISTS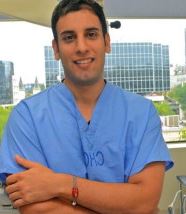 DR MEHDI RAHIMI
Mehdi graduated with a Bachelor in Dental Surgery with distinction from the University of Otago in 2002 and received his Doctorate of Clinical Dentistry (Endo) degree from the University of Melbourne in 2008. Mehdi is involved in Endodontic teachings both nationally and internationally, as well as guest lecturing at Sydney, Melbourne (post graduate endodontic program) and Charles Sturt Universities. Mehdi has obtained a number of publications in the field of forensic dentistry and Endodontics (resin based obturation materials and fractured instruments). In 2000 Mehdi was awarded the Sir Allan Wilkinson award for the most worthwhile research in Medicine and Dentistry from the university of Otago, in 2001 he was awarded the International Association for Dental Research: Young Researchers Award and in 2002 Mehdi obtained the Pierre Fauchard Academy Award of Merit for the top overall student from the university of Otago. Mehdi is currently the president of the Australian Asian Association of Dentists, the vice-president of the Australian Society of Endodontology(NSW) and a member of the Royal Australian College of Dental Surgeons in Endodontics. He is the owner of Gentle Endodontics in Sydney (Chatswood, Double Bay and Parramatta branches). Mehdi is also a reviewer for the Australian Endodontic Journal, and has published several articles in peer-reviewed scientific journals.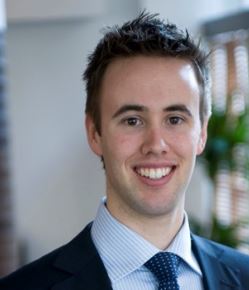 DR JONATHAN MOORE
Dr Jonathan Moore graduated with honours from the University of Queensland in 2003. He completed his Doctor of Clinical Dentistry in Endodontics at the University of Melbourne and was awarded Membership of the Royal Australasian College of Dental Surgeons in the special field of Endodontics in 2008.
Dr Moore has been a lecturer at ADA conferences, he regularly runs hands on courses for rotary NiTi and is a guest lecturer at Griffith University. He has a particular interest in rotary nickel titanium instrumentation, dental trauma and in helping dentists avoid complaints about endodontic treatment.
Dr Moore is a past President of the Australian Endodontic Society (QLD) and works at the Endodontic Group in Queensland. It is currently the largest private specialist endodontic practice in Australia with ten endodontists and six branches in the Brisbane, Gold Coast and Sunshine Coast areas.
PROUDLY SUPPORTED BY