Description
TAKE YOUR ENDO TO THE NEXT LEVEL!
After a sell-out event in Brisbane last year, Dr Mehdi Rahimi and Dr Jonathan Moore return to Queensland for a Comprehensive 2-day Hands-On Intensive to boost your Endodontic skills.
*This year the venue is Griffith University Preclinical Lab so it has a full clinical setting simulation! As close as you can get to working in your own clinic*
Topics covered:
• Endodontic access (includes anatomy) and negotiation
• Root canal length determination and how to optimise the accuracy of the apex locator
• Microbial control techniques - Chemomechanical disinfection of the root canal system
• Root canal preparation using various rotary NiTi instruments with a focus on protaper-next files
• Current concepts and trends in Obturation - focus is on modified warm vertical compaction techniques
• Management of difficult cases and endodontic misadventures
• How to avoid litigation in endodontics
• Principles of endodontic retreatment and use of protaper retreatment files
• Management of open apices and use of mineral trioxide aggregate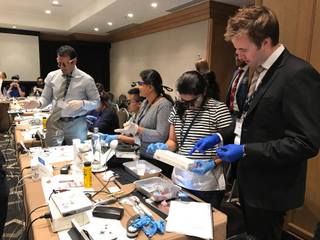 Hands On:
• Locating MB2 **Course Highlight**
• Warm vertical compaction Obturation technique
• Retreatment and removal of post core

**Participants will have a rare opportunity to use microscopes for their work also**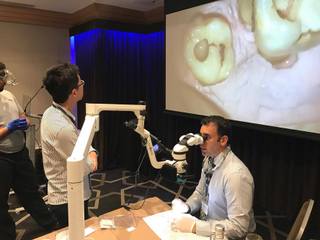 * All participants are required to bring 2 extracted upper first permanent molars with access cavity prepared ready for the MB2 location hands on exercise. There will NOT be any available on the day so please start collecting now to avoid disappointment.
YOUR PRESENTERS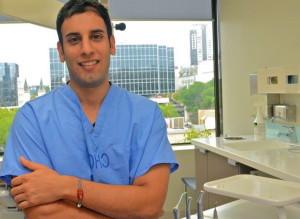 Dr Mehdi Rahimi
Mehdi graduated with a Bachelor in Dental Surgery with distinction from the University of Otago (New Zealand) in 2002 and received his Doctorate of Clinical Dentistry (Endo) degree from the University of Melbourne in 2008. Mehdi has been actively involved in Endodontic teaching at various continuing education levels, both nationally and internationally, and is a guest (clinical) lecturer at Sydney, Melbourne and Charles Sturt Universities (at an undergraduate and post-graduate level). Mehdi has obtained a number of publications in the field of forensic dentistry and Endodontics (resin based obturation material and fractured instruments). In 2000 Mehdi was awarded the Sir Allan Wilkinson award for the most worthwhile research in Medicine and Dentistry from the University of Otago, in 2001 he was awarded the International Association for Dental Research Young Researchers Award and in 2002 Mehdi received the Pierre Fauchard Academy Award of Merit. Mehdi is the immediate past president of the Australian Asian Association of Dentists, Secretary/treasurer of the Australian Society of Endodontology (NSW division) and a member of the Royal Australian College of Dental Surgeons in Endodontics, as well as being a peer reviewer for the Australian Endodontic Journal. He is the owner of Gentle Endodontics at Chatswood, Double bay and Parramatta locations in Sydney.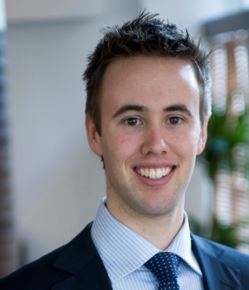 Dr Jonathan Moore
Dr Jonathan Moore graduated with a Bachelor of Dental Science (Honours) from the University of Queensland in 2003. Following a number of years in both private and public practice, Jonathan graduated as a Doctor of Clinical Dentistry in endodontics from the University of Melbourne in 2008. He was awarded membership of the Royal Australasian College of Dental Surgeons in the Special Field of Endodontics in 2008 and has a particular interest in rotary nickel titanium instrumentation, restoration of endodontically treated teeth, and dental trauma.
Jonathan is a registered specialist endodontist with the Dental Board of Australia. He is also a member of the Australian Dental Association, the Australian and New Zealand Academy of Endodontists and is a past-President of the Australian Society of Endodontology (Queensland). He is actively involved with endodontic education, lecturing students from the University of Queensland, Griffith University and James Cook University. Other speaking engagements include local dental study groups, Australian Dental Association Conferences and hands-on rotary endodontic instrumentation courses for dentists.
AND SPECIAL GUEST APPEARANCES FROM: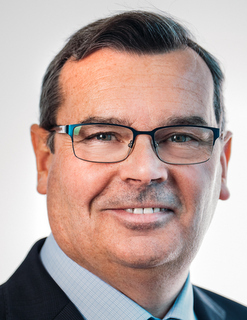 PROFESSOR ROBERT LOVE
BDS MDS PhD FRACDS FICD FADI FPFA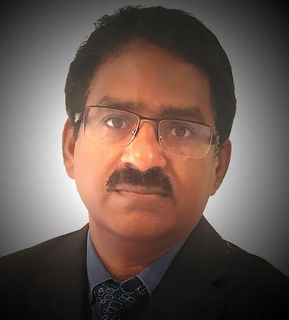 ASSOCIATE PROFESSOR ROY GEORGE
B.D.S, M.D.S, PhD(QLD), MRACDS(Endo), GCHE(QLD)
TESTIMONIALS

"An exceptional course to hone your endodontic skills! With a focus on contemporary endo skills and techniques, a weekend with Dr Rahimi and Dr Moore will enable you to perform more predictable endo treatment and equip you with the confidence to find the mythical MB2! Excellent course, would do again!"
- Dr J.Dantes
"Very relevant topics, and interesting too. Defintely eye opening and applicable as a recent graduate."
- Dr Y.Yap
"Great course, great organisation, great venue and food. Looking forward to more hands on courses like this."
- Dr A. Chou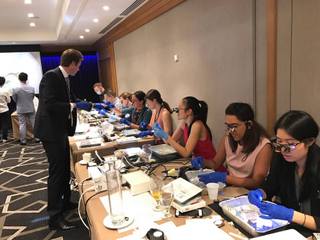 SPACES ARE STRICTLY LIMITED. BOTH OUR COURSES LAST YEAR SOLD OUT VERY FAST AND ALOT OF DENTISTS WERE TURNED AWAY.
WE WOULD SUGGEST THAT YOU GET IN ASAP OTHERWISE YOU WILL MISS OUT THIS UNIQUE OPPORTUNITY. REGISTER TODAY!
OUR SPONSORS