About this Event
You have got to grips with the foundations of Design Thinking, now it's time to dig deeper, learn to unleash the potential of design-led innovation and champion it in your wider organisation.
This advanced workshop is ideal for previous participants of G2 Innovation's 'Design Thinking: The One-Day Workshop' or those who have previous practical experience of Design Thinking and want to extend their skills further.
Build on your existing skills and tools by exploring the key stages of Design Thinking with greater granularity. Uncover new user perspectives to ensure you always solve the right problems, at the right time, for the right people. Armed with a larger catalogue of tools you will learn how to choose the best tool for the appropriate audience and moment in the innovation journey.
Delve deeply into the purpose and practicalities of co-design for increasing the pace and quality of your organisation's innovation activities. By the end of the day, you will have developed your own co-design action plan to begin practising straight away or to pitch further up the line.
Walk away with the confidence to stimulate and accelerate design-led innovation throughout your workplace.
Key features of the workshop include:
Build on your existing Design Thinking toolkit creating a robust catalogue of tools.
Embrace the collaborative, empathic, curious and creative Design Thinking mindsets and discover ways to unearth and develop them in your colleagues.
Dig deeply into empathy, problem and journey mapping tools to unearth new user perspectives.
Develop strategies for building Design Thinking into your everyday ways of working, not just as a tool for special projects.
Learn the purpose and process of co-design and understand how to co-design your own projects.
Participate in 'influencing' activities that encourage wide-spread buy-in to design-led innovation.
Access our online portal featuring ALL of the Design Thinking tools used during the day in downloadable format.
Receive lunch, and all the morning and afternoon trimmings!
Information about your Workshop Leader...
Andrew Jones, Co-Founder of the G2 Innovation Group will facilitate this workshop. Andrew has worked with some of the world's most well-known brands (Bayer, Nestle, Coca Cola, Boeing) both here and in Europe, helping them to solve complex problems and re-think their innovation strategy and approach. He is in demand globally for his passionate, engaging and transformative training programs and is never more at home than in the training room supporting others to learn this powerful process for innovation and change.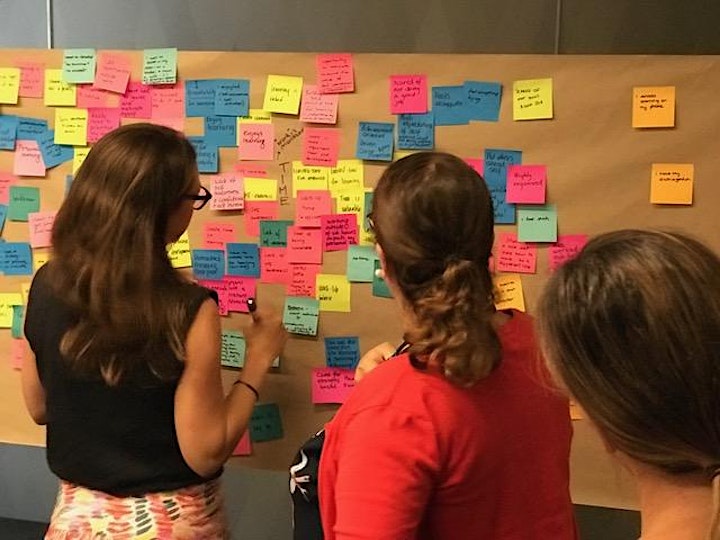 What's the refund policy?
No returns and no refunds. We will happily accept a substitute should you be unable to attend on the day.
How can I contact the organiser with any questions?
Visit us at www.g2innovation.com.au
Email us at info@g2innovation.com.au
Phone us on 03 9020 7341