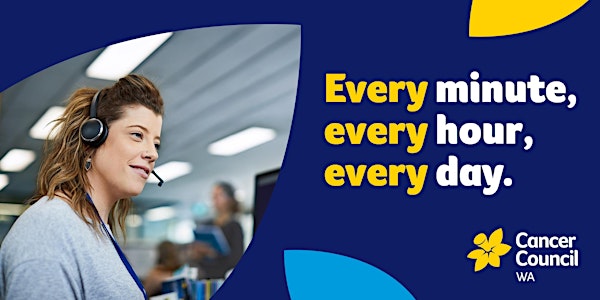 Advance Care Planning including a Legal Perspective - 6417
Description
Advance Care Planning including a Legal Perspective
Opportunity to interact and talk with experts in the field
Overview

With the recent emergence in end of life care discussions in the community, this experiential workshop has been developed to help you understand the current legislations and implications on your practice around caring for a patient who has a life limiting illness, for when they lose their decision-making capacity. In addition to a panel section held during the day, there will be case studies.
"Advance Care Planning (ACP) helps people to plan and prepare in advance for any decisions that need to be made. It encompasses communication issues, health system and medico legal considerations relating to care planning processes and documentation (such as the completion of Advance Directives) in advanced disease."
https://www.caresearch.com.au/caresearch/tabid/2693/Default.aspx
Learning areas

Advance care planning

Advance Health Directive

Substitute decision making

Enduring Power of Guardianship

Common vs statuary law and the health professional

Paediatric

Women's Health

Wills
This education forms an Accredited Activity under the RACGP QI&CPD Program.

---
Date: Thursday 4 April 2019
Time: Registration 8.45am, 9am - 4pm
Venue: Seminar Room, Cancer Council WA, 15 Bedbrook Place, Shenton Park
Presented by: Meredith Blake is an Associate Professor and the Associate Dean (Teaching and Learning) in the Faculty of Law at the University of Western Australia. Meredith's research interests include Criminal Law and Health Law
Other invited representatives from specialist areas including the WA Cancer and Palliative Care Network, Office of the Public Advocate, King Edward Memorial Hospital, Qualityof Care Collaborative Australia (QuoCCA), Public Trustee.

Designed for: Primary Health, Doctors, Registered Nurses, Enrolled Nurses, Allied Health Professionals working with patients, including those with a life limiting illness.
Organiser of Advance Care Planning including a Legal Perspective - 6417
Palliative care education for health professionals, health care workers and palliative care volunteers across WA.
Our events are aimed at increasing knowledge and understanding of palliative care for health professionals caring for any person with a life-limiting illness in all settings.
The education programs are facilitated by project officers in collaboration with expert palliative care clinical providers and health professionals. Tailored education to meet specific requirements is available as we continue to improve and develop our programs to meet the growing demand for palliative and supportive care education.
PaSCE is supported by Cancer Council of WA and the WA Cancer and Palliative Care Network, WA Department of Health.
Our events are PRIVATELY LISTED, to view what is coming up visit our Health Professionals Calendar
https://www.cancerwa.asn.au/articles/calendar/calendar-health-professional-training-seminars-and/
To be added our MAILING LIST please email pasce@cancerwa.asn.au.