Advali's Equine Facilitated Leadership Workshop

Friday, 15 December 2017 from 9:00 am to 3:00 pm (AWST)
Event Details
Develop your leadership skills through our unique equine facilitated training
Our leadership workshops are designed to enhance the emotional intelligence of participants by engaging horses to facilitate personal development through experiential learning. While companies typically invest money and time in educating and training their employees to become effective leaders, it is generally underappreciated how profoundly an organisation's working environment can impact its financial results. Indeed, research suggests that nearly one third of an organisation's financial performance can be attributed to its working environment which, in turn, is influenced by leadership style. Effective leadership is driven by an individual's level of emotional intelligence, and the higher you progress in an organisation the less relevant IQ and technical skills become and the more important emotional intelligence becomes.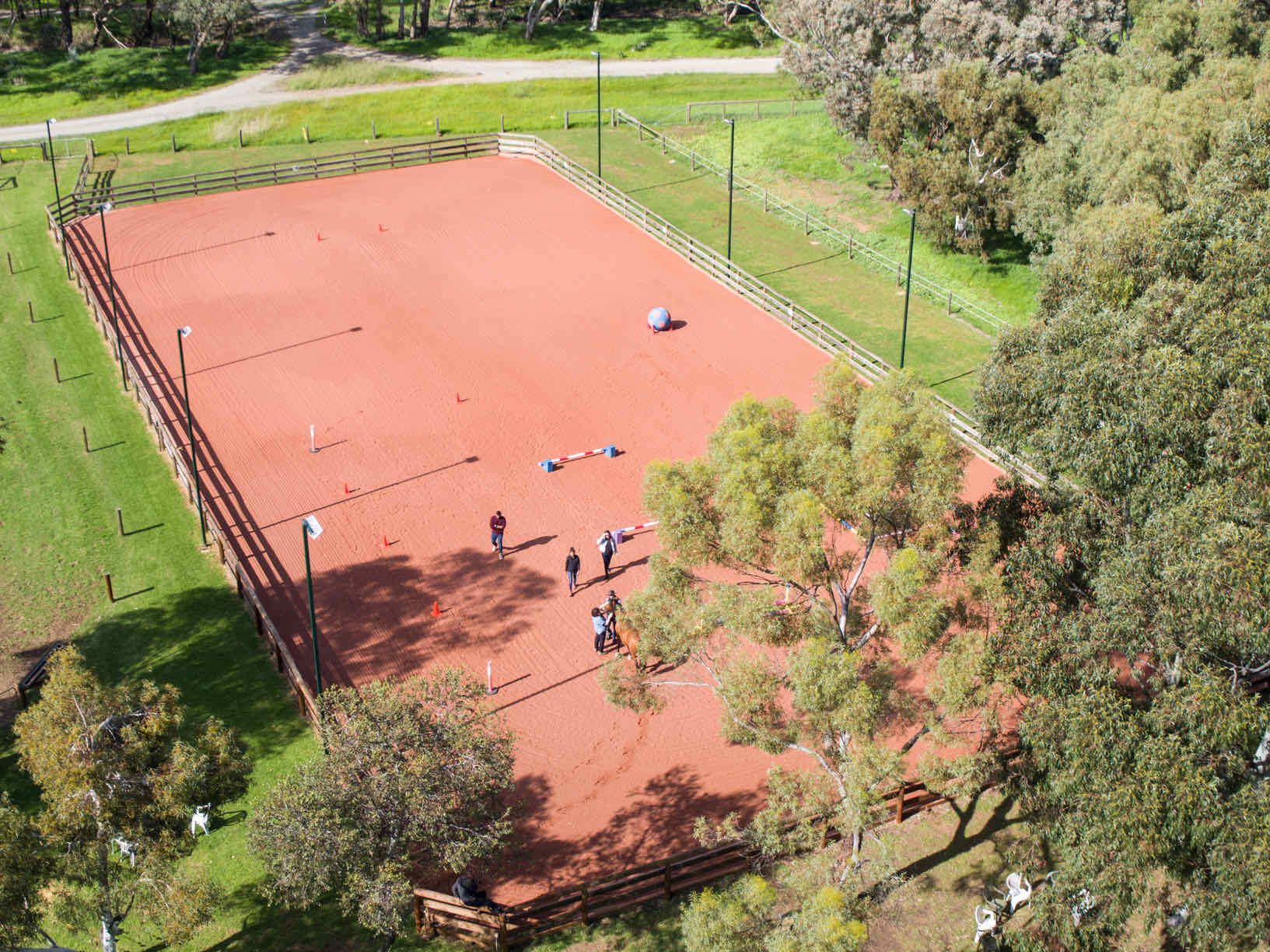 ---
Outcomes
Traditional leadership programs typically don't take participants' individual and contextual differences into consideration and, as a result, research suggests they do not have a positive long-term effect. Moreover, traditional leadership programs have been criticised for having an overly didactic approach. It is argued that true leadership is about behaviour and needs to be taught based on experience. Therefore, our program is designed to couple experiential learning (present moment experiences with horses) with a theoretical understanding of how the brain works to provide participants with a holistic approach to leadership training and to enhance their 'emotional intelligence'.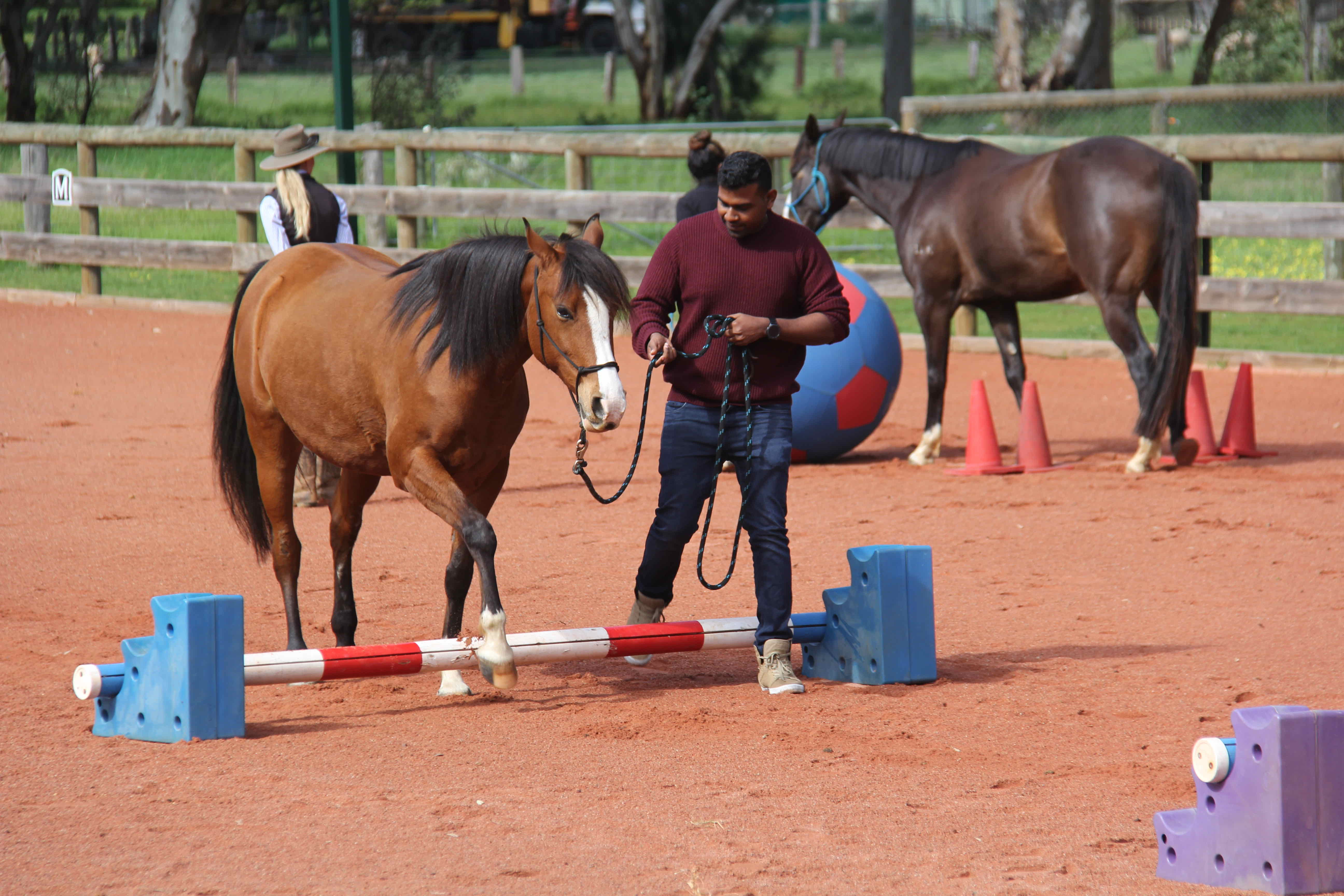 ---
What to Expect
Through ground based activities with the horses (no riding involved), the participants become aware of the consequences of their emotional and physical presence (i.e. self-awareness) because they quickly learn that if they want to change a horse's behaviour they need to change their own behaviour, thoughts and feelings. The theoretical component of the program outlines the latest neuroscience research and provides participants with a deeper understanding of how the brain influences human behaviour in the workplace.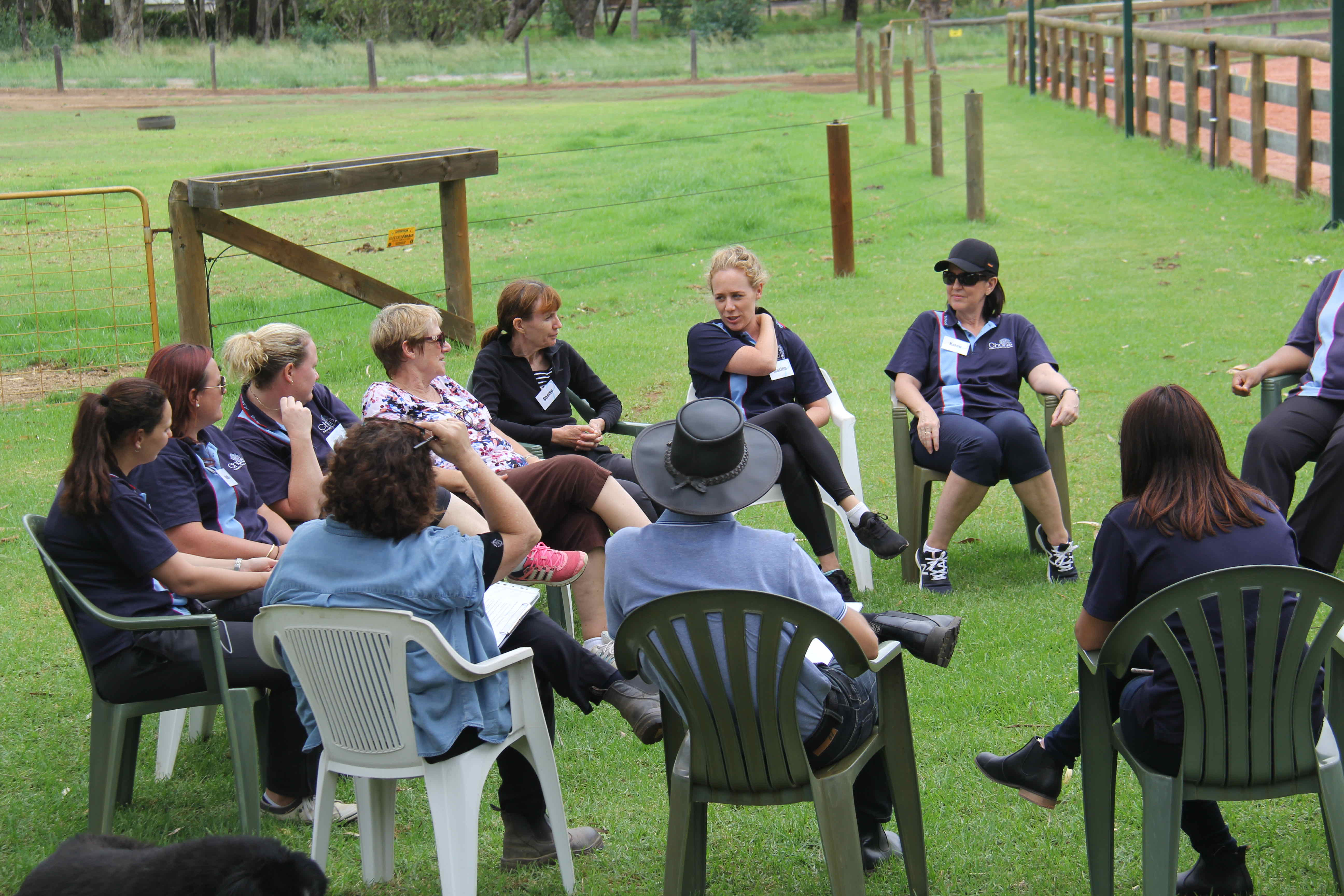 ---
Why Horses
We involve horses in our leadership workshops because horses can only work within the boundaries of the present moment and offer a communication environment grounded in honesty and truth. Horses, therefore, provide participants with experiential learning opportunities and immediate feedback.
Horses can assist in demonstrating the consequences of emotion driven behaviour. If they do not trust your intentions, horses will not respond to your leadership. The energy of emotion is something horses sense and respond to. If they do not sense congruency horses will not look to you for leadership or safety. Horses respond to each person uniquely. Partnering horses naturally provides a learning opportunity to increase self-awareness, clear communication skills, trust and creativity to help us become better leaders.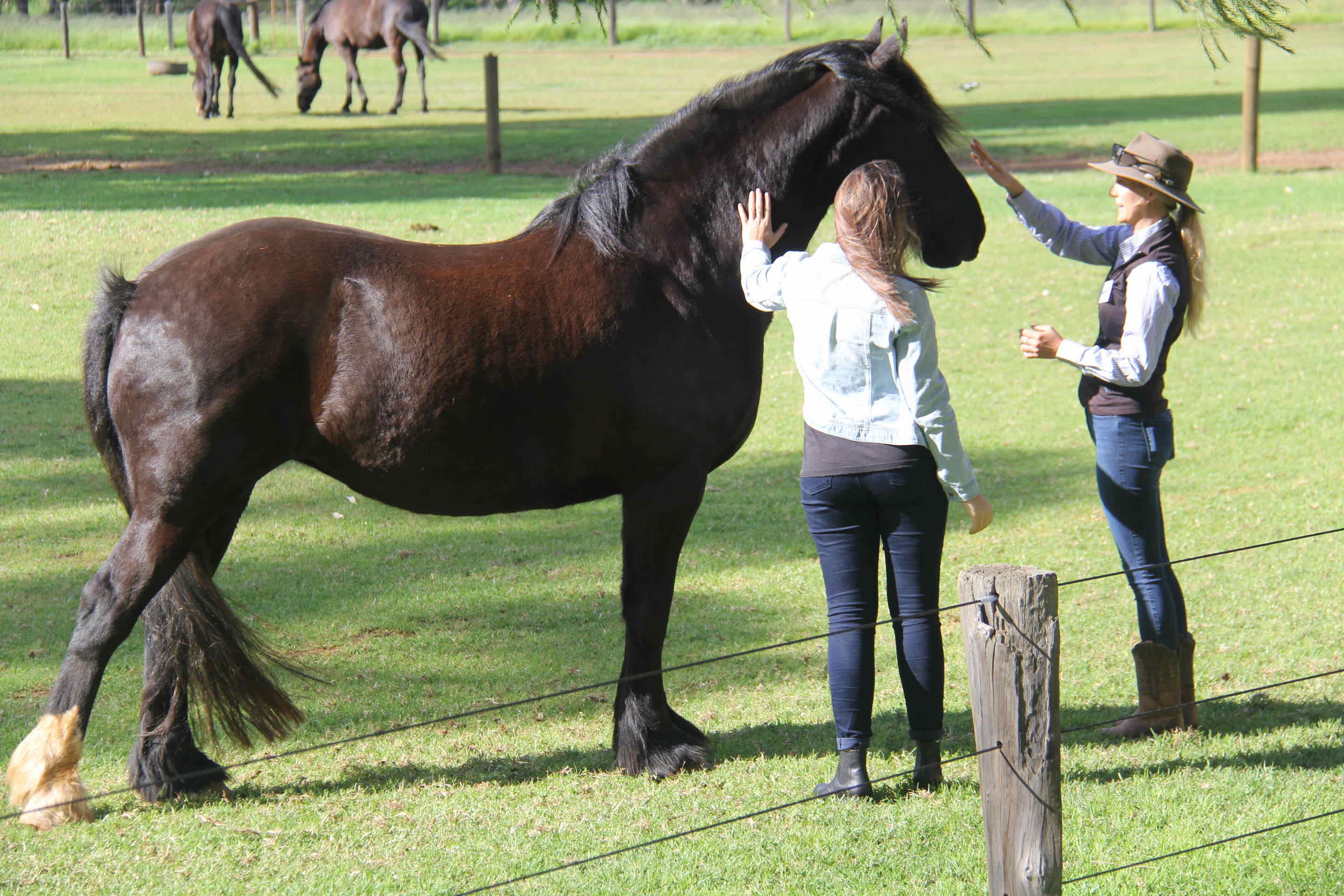 ---
Customer Feedback
Below are some comments we have received from clients who have participated in our equine facilitated programs:
"It was different to any other form of leadership training and it was relevant to what we need – emotional intelligence."
"Going into the unknown, it made me challenge what I thought I knew about aspects of body language and leadership strategies. The post activity reflection was great to connect activities back to leadership and personal development."
"An amazing afternoon that helped consolidate how I behave as a leader. The conversations were insightful and a valuable tool. Thank you for letting us work with such beautiful horses."
"Loved the horse activities and the mix with the theoretical aspects."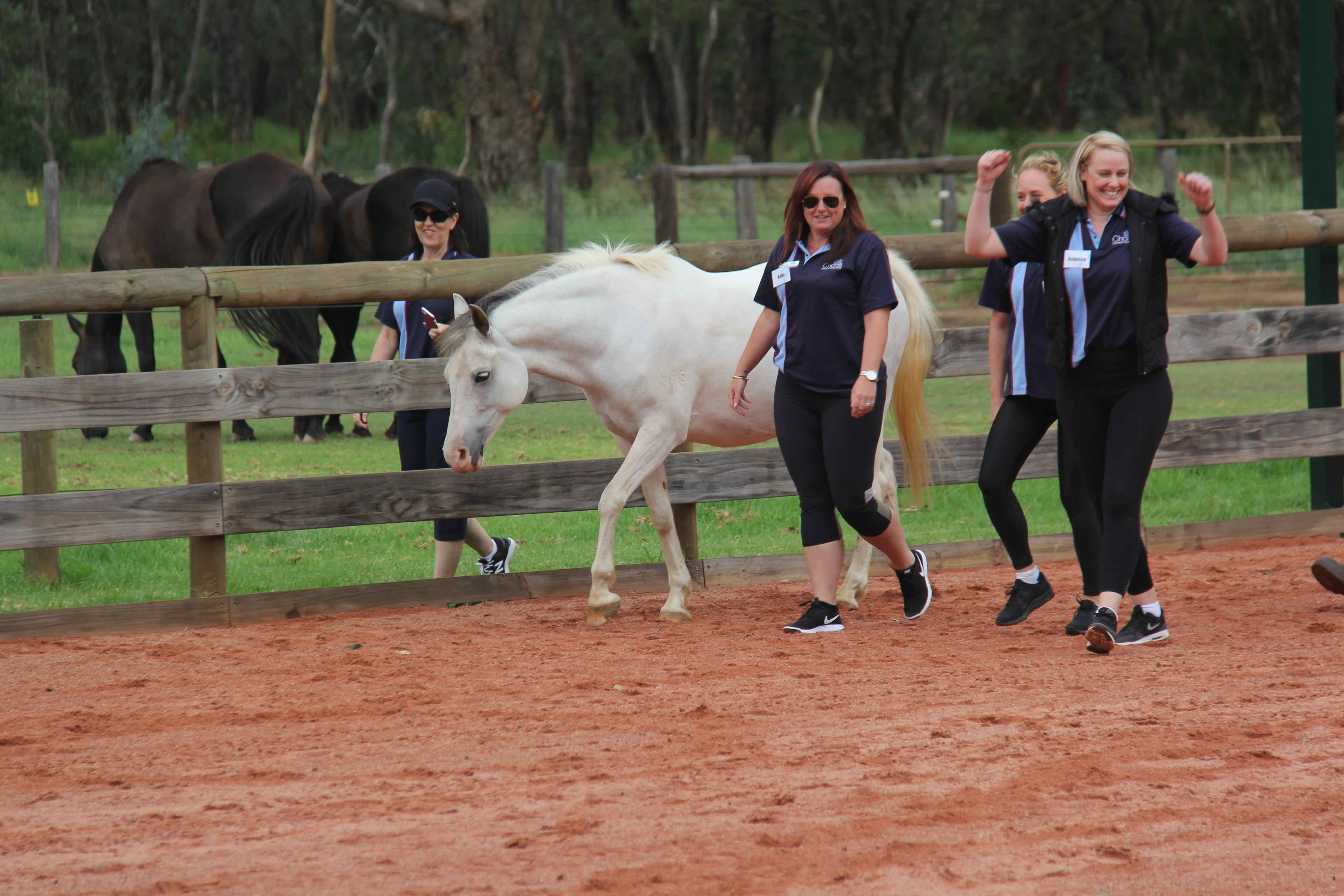 ---
Faciliators
Facilitator - Sam Watson
Sam is a Chartered Accountant with both public and commercial experience. His focus has been to increase business value by helping businesses understand the drivers of financial performance; with an emphasis on data analysis, process improvement, strategy development and leadership.
Clinical Specialist - Leisa Watson
Leisa is a credentialed mental health nurse and has worked in this field with adults, adolescents and children for over 30 years. Leisa is also an accredited Equine Assisted Psychotherapy practitioner & in recent years has combined both these fields of work.
Former Business Professor - John Watson
John worked as a professor in the business school at The University of Western Australia for 40 years. His primary research interest was in SME performance evaluation and measurement. John has published a number of papers in leading international journals and won a number of awards for his papers.
Horse Specialist - Sophie Watson
Sophie is a highly skilled horsewoman with over 15 years experience owning and riding horses. While many of those years were dedicated to competing in the fields of show jumping and eventing, Sophie now focuses on groundwork skills and training her horses at liberty.
Horse Specialist - Ben Watson
Ben has been involved with horses since his early teens.  He has had a wide range of experience in different horse disciplines, with a focus on horsemanship that builds human-horse relationships and trust.
---
Find Out More
Contact Advali Advisors today for more information on our equine faciliated programs at sam@advali.com.au or +61402751403 or visit our website http://hqadvali.com.au/leadership-teambuilding/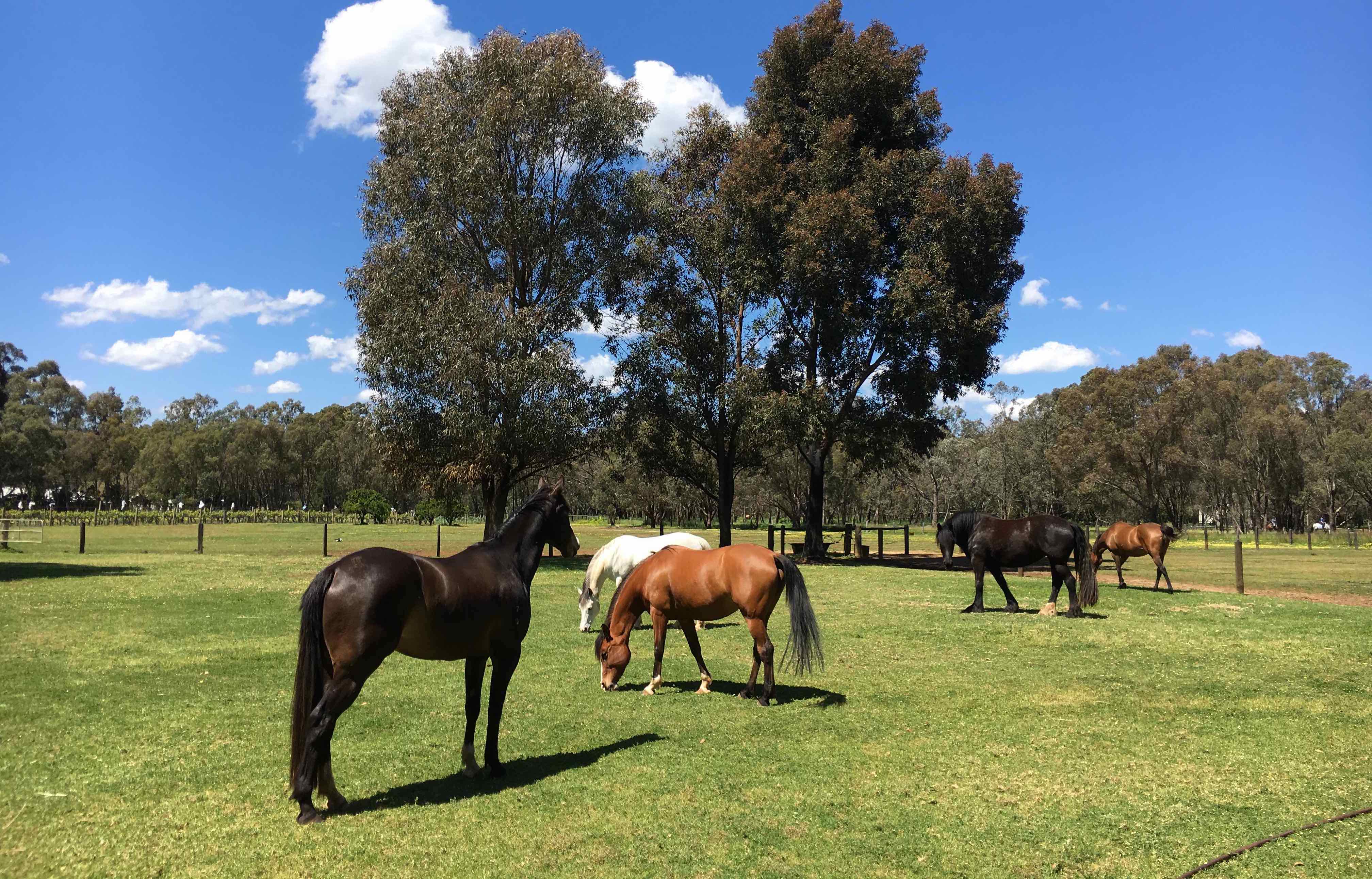 When & Where

Darling Downs, WA 6122
Australia

Friday, 15 December 2017 from 9:00 am to 3:00 pm (AWST)
Add to my calendar
Organiser
Our passion is improving business performance and we recognise the value of providing a full suite of business services to our clients. As a Perth based boutique professional services firm our sole focus is working with our clients to add value to their business. Our commitment is to help our clients and their businesses reach their full potential by providing a range of high-quality services from accounting and compliance right the way through to strategy and leadership.
Sam Watson, Managing Director of Adavali Advisors is a Chartered Accountant with both public practice and commercial experience. He graduated from the University of Western Australia with a Bachelor of Commerce majoring in Financial Accounting, Corporate Finance and Marketing and then furthered his studies with Honours majoring in Financial Accounting and Marketing. His career started in Financial Assurance at PwC with exposure to numerous industries ranging from listed companies to private companies before moving into the Private Clients Business Improvement division where his focus was on helping businesses understand key drivers of financial performance, develop strategic plans and identify process improvements.
Sam also had experience in the aged care industry when the industry was undergoing the first of two significant legislative changes resulting in a massive disruption to the industry. This allowed him to continue his business improvement work, which lead him to implementing the company's first national business intelligence platform where he specialised in data analytics to assist the business identify areas for improvement.
Recently, Sam has been focused on providing advice to businesses helping them to understand the relationship between key financial performance metrics and the change in business value. More importantly, Sam has started working with leaders to develop their emotional intelligence to help them build a more comittmented and enaging workforce, which has signiciant impact on financial performance. Sam's ultimate goal is to increase business value by helping businesses understand the drivers of financial performance with a focus on data analysis, process improvement, strategy development and leadership.