Intro to Gender & Sexuality Workshop: Join us for this online session to learn how we can better support our LQBTQIA+ young people.
About this event
Be introduced to LGBTQIA+ identity, the barriers faced in everyday life, and empower yourself with the tools to become inclusive community members and leaders. You will leave understanding:
» Key concepts and definitions of sex, gender and sexuality.
» Evidence based barriers LGBTQIA+ people face at work and accessing services.
» Practical tools to support LGBTQIA+ people interpersonally and professionally
» LGBTQIA+ lived-experiences via our expert workshop presenters as they talk about their personal journeys being LGBTIQ.
Over recent years we have seen growing interest from our adult members and parents to learn more about the LGBTIQA+ community and how we can better support our young people. Given the intersectional vulnerabilities some of our young people face when identifying as both LGBTQIA and as autistic this is a really important topic. Attendance may also be considered professional development for some workplaces.
Event to be delivered by Zoom link. Limited places to allow guests to engage via video chat if they would like to.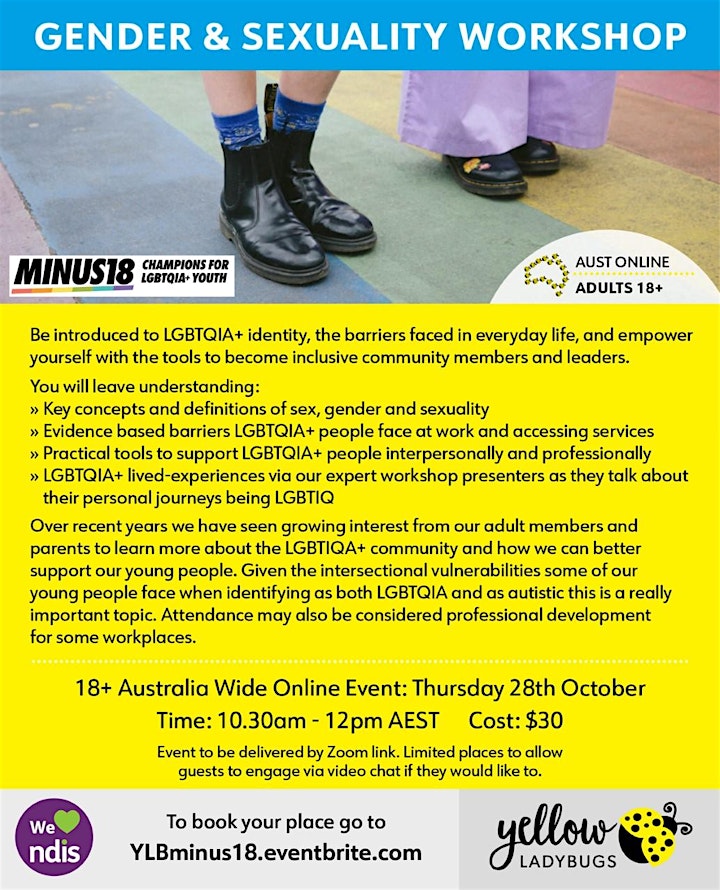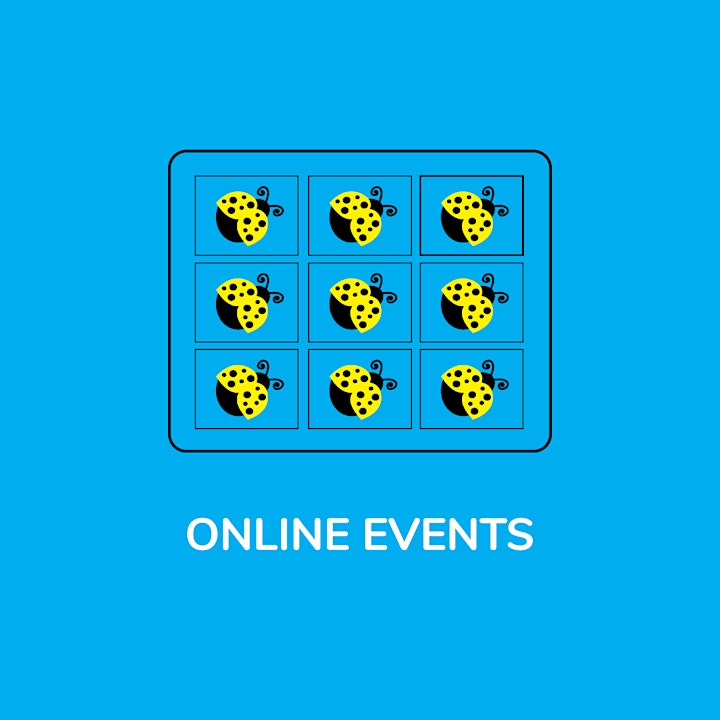 Organiser of Adults: Introduction to Gender and Sexuality Workshop by Minus18
Yellow Ladybugs runs regular informal social events that offer peer-to-peer connections for autistic girls and gender diverse young people, generally between the ages of five and sixteen. Our events bring our members together in an inclusive, fun and sensory-friendly setting. Underpinning every Yellow Ladybugs event, our mission is to foster a sense of belonging, to help our autistic members connect with their peers, and to instil a sense of autistic pride within our community.
We are also committed to being part of the growing conversation around the specific challenges and support needs of autistic girls, women and individuals. We actively seek to address the many challenges the autistic community face, including barriers to diagnosis, lack of inclusion in school and employment, and access to support services.
Yellow Ladybugs is an inclusive organisation, and while we have a particular focus on autistic girls and women, we recognise all genders and welcome trans and gender diverse autistic individuals into our community. We consider that the different presentations of autism exist across all genders, and as an organisation, we seek to dismantle all stereotypes which are harmful to the autistic community. We know that autistic girls and women, and particularly those with hidden needs, and a more internalised presentation, continue to be significantly disadvantaged, however, and we remain committed to our mission to reduce these disadvantages