ADI Policy Forum: Questioning punitive approaches in social policy
Description
Alfred Deakin Institute for Citizenship and Globalisation - Policy Forum 1, 2018
Questioning punitive approaches in social policy
How much should policy-makers be attempting to influence our decision-making? Do we need to be nudged into desirable behaviours, and punished when we step out of line?
Individual behaviours are fast becoming key sites in Australian policy making to tackle everything from inequality to poverty, unemployment to drug addiction. This is evident in diverse arenas, from the Cashless Debit Card to nudge policy making.
For some, the use of behavioural approaches in policy is regarded as a radical and new way to reduce poverty, increase economic efficiency and promote wellbeing. To others, it marks the further individualisation and depoliticisation of poverty. Furthermore, when situated within the wider power dynamics associated with subjugation and global capitalism, there is a risk that to be modified behaviours could be targeted for instrumental purposes by political and economic elites with neo-colonial implications. These concerns mark the need for robust debate in the public sphere about behavioural approaches produced and reproduced within the realms of policy and practice.
This Alfred Deakin Institute Policy Forum brings together experts who critically engage with these emerging technologies of policy. The Forum is being convened in conjunction with a symposium 'Cashless Debit Card Symposium: Effects and responses' supported by the British Academy's International Challenges Fund, to be held at the University of Melbourne.
---
Speakers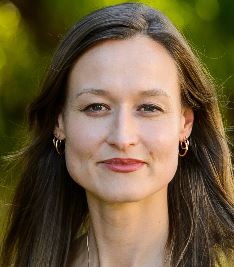 Elise Klein is a Lecturer of Development Studies, School of Social and Political Sciences, University of Melbourne. She currently leads a research project examining Cashless Debit Card trial in the East Kimberley and works on a grant from the British Council's International Challenges Fund on therapeutic culture and the digital revolution. Dr Klein was a contributor to the United Nations Secretary General's High-Level Panel on Women's Economic Empowerment. Her new book is Developing Minds: Neoliberalism, Psychology and Power (Routledge, 2017).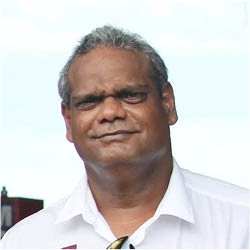 Lawford Benning is chairman of MG (Miriuwung-Gajerrong) Corporation in Kununurra. Born and raised in Kununurra, Lawford is a well-known member of the local community, having held senior positions with several Aboriginal organisations. In addition to holding the position of Chairperson, Lawford also currently sits on the board of Binarri-binyja Yarrawoo Aboriginal Corporation (Empowered Communities, East Kimberley) and is the Chair of the Joint Management Committee for Reserve 31165. Lawford is focused on generating economic development opportunities for MG people and promoting positive education and employment outcomes for MG people through a framework of Indigenous empowerment.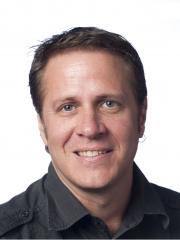 Greg Marston is Professor of Social Policy and Sociology at The University of Queensland. Professor Marston has undertaken research in a range of fields drawing on a variety of social science disciplines, including social policy, sociology, political economy, social work and policy studies. He has expertise in qualitative approaches to social inquiry and has used different methods to explore a range of contemporary issues, including: poverty and debt; refugee resettlement; housing and homelessness; income support; unemployment; the changing mixed economy of welfare; and the role of social policy and urban planning in addressing the climate change challenge. Professor Marston is a member of the Australian Research Council College of Experts and is also the Basic Income Earth Network (BIEN) representative in Australia.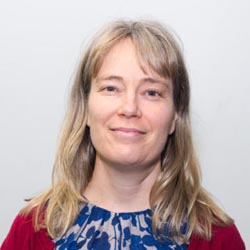 Louise Humpage is an Associate Professor in Sociology at the University of Auckland, New Zealand. Her research interests include: social policy, particularly welfare reform; indigenous affairs policy, refugee policy and adaptation, public attitudes towards social citizenship, citizenship and national identity. She is part of an ARC Discovery Project (2018-2021) comparing income management in Australia and New Zealand and has recently written on this topic in Critical Social Policy (2016), as well as widely on aspects of New Zealand social policy including the punitive, behaviourial modifications favoured by the previous National-led government (2008-2017).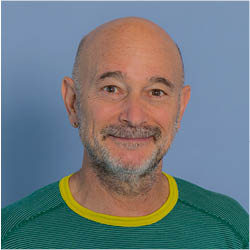 Jon Altman, Deakin University (speaker and convener) is a Research Professor at the Alfred Deakin Institute for Citizenship and Globalisation at Deakin University and an Emeritus Professor at the Australian National University's School of Regulation and Global Governance. He is a commentator and activist on issues related to the appropriate economic development and social policy for Indigenous Australia and over the past decade has been an ardent critic of the emerging forms of behavioural neoliberalism informing policy approaches in remote Australia.