Adhesions & Swelling- Is There a Link?
About this event
Essential Items to bring: lunch (as is not provided on the day), massage table and towels.
To ensure the success of this seminar, it is a requirement that you bring above items to the event. If you do not have a massage table, please arrange table hire via https://www.firm-n-fold.com.au/shop-online/hire-equipment or a company of your choice.
If you live in a regional area or have any concerns regarding bringing a massage table to the event, please email us at events@atms.com.au
CPE: 6 CPE points
Notes: Seminar notes will be emailed to participants one week before the event.
Cancellation: If it is deemed that a seminar is not viable, it may be postponed or cancelled by ATMS.
Please note that it is not permissible to bring children to ATMS seminars.
ATMS Refund Policy: Please be advised that cancellations made up to one month before a scheduled event will be processed without a penalty. Cancellations made 2-4 weeks prior to a schedule event will be subject to a charge of 50% of the original ticket cost. Cancellations made 2 weeks or less prior to a scheduled event will not be entitled to any refund. However a full refund will be available to members for any events that have been cancelled or any future events that maybe cancelled due to COVID-19.
Adhesions & Swelling- Is There a Link?
Surgeries and medical procedures have become common place now in Australia and the results are generally excellent. The downside is the damage to soft tissue and the sometimes-lengthy rehabilitation. Part of the recovery will focus on the need to reduce the swelling due to damage of the lymphatic system. This occurs because the lymphatic has been compromised in some way from the removal of lymph nodes, incisions through lymph vessels, radiation, or liposuction. As a body worker we have the skills to reduce recovery time by reducing the swelling and preventing acute oedema becoming chronic.
This course aims to:
• Describe structure and function of the lymphatic system
• Describe the role inflammation in tissue repair
• Describe scars and healing
• Describe the interaction of scars, adhesions, fascia, and oedema.
• Describe lymphatic pathways
• Demonstrate myofascial release techniques to release adhesions
• Demonstrate simple techniques to encourage lymphatic flow.
• Demonstrate medical compression and when it is appropriate.
• Introduce various case studies to indicate where these skills used.
On completion of workshop participants will be able to :
• Recognise the contributing factors in chronic oedema.
• Understand the importance of scar tissue in the healing process.
• Perform techniques to alleviate adhesions
• Offer their clients information for the management of acute oedema.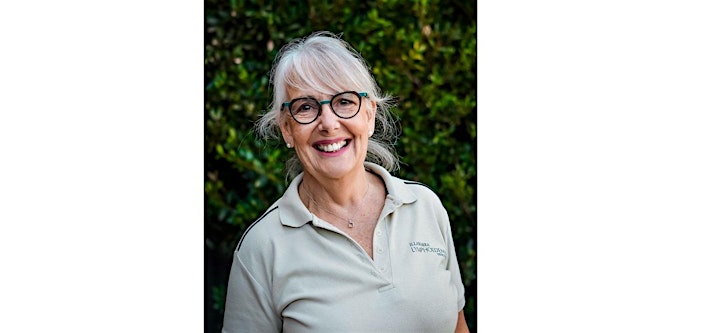 Presenter- JAN HUNTER
Assoc. Diploma Health Science
Lymphoedema Practitioner (endorsed by ALA)
Diploma of Teaching
Jan Hunter is the director and senior consultant of the Illawarra Lymphoedema Service. She has over 20 years' clinical experience and is highly regarded in her field as an accredited lymphoedema practitioner and educator. As a member of the Australasian Lymphology Association (ALA), Jan is committed to their principles of education, monitoring and early treatment of cancer related lymphoedema.
Jan has presented at conferences, workshops and Encore programs sharing practical skills in lymphoedema and scar tissue management, which are important considerations in post-operative care. Her expertise also extends to aged and palliative care and she embraces the concept of individual needs and holistic health.
Inspired by her initial training under Judith Casley-Smith, Australia's pioneer of lymphology, Jan has embraced lymphoedema management based on sound principles and scientific research. More recently her extensive knowledge of the importance of fascia and scar tissue management has also become an integral component of her treatment protocol for recovery and early intervention after breast surgery.
Jan is also a clinical advisor and educator for Haddenham Healthcare, a UK based company specialising in medical compression to assist in the long-term management of lymphoedema. This allows Jan to travel to country regional areas providing newly trained practitioners assistance with the science behind compression and the benefits of better fitting garments.