Sales Have Ended
Registrations are closed
Thank you for registering to the ADG-40 First-Hand Group Mentoring program. We hope you enjoy the session! Kind Regards, Your ADG Team
Sales Have Ended
Registrations are closed
Thank you for registering to the ADG-40 First-Hand Group Mentoring program. We hope you enjoy the session! Kind Regards, Your ADG Team
ADG-40 First-Hand Group Mentoring: Ravi Deshpande
About this event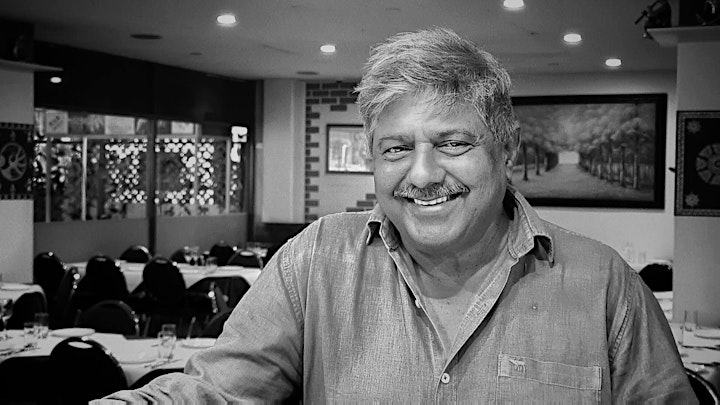 Each week from April 8, the ADG will host 40 short/sharp Zoom 'mentoring' sessions in a moderated Q&A format. These webinars are exclusively for ADG members.
Each ADG-40 'First-Hand' 60-minute session will be provided free-of-charge to ADG members across Australia with a mix of questions-on-notice and 'from the floor' curated to plug emerging members directly into the ADG's established member knowledge-base and get 'First-Hand', real-world guidance on the craft and business of directing and on career progression.
The webinars will be moderated by the ADG's Strategy & Development Executive Ana Tiwary.
If you are unsure of your membership status or wish to join the ADG, please email Paula at membership@adg.org.au
Ravi Deshpande - Director
Ravi Deshpande is an experienced commercials directed who has worked in India and Internationally with various advertising agencies such as Ogilvy, McCann and Dentsu.
Ravi studied directing at the prestigious Film and Television Institute of India (FTII) and has returned several times to the alma mater to teach students mise-en-scene, song picturisation, and to share his Industry learnings. Ravi has documentary direction, feature film writing and advertising film direction in his oeuvre.
He spent the first 10 years traversing the length and breadth of the Indian Sub-Continent directing documentaries, as a BBC stringer, and as a Director of 'Ek Kahani' (Short Stories). The popularity of these set the stage for other such programmes on Indian TV. Ravi's documentary film on Eunuchs or The Third Sex, called 'Manav', is curated at the Pompidou Centre, Paris.
Ravi also wrote features for Santosh Sivan & Aditya Bhattacharya, notable films being 'The Terrorist', 'Malli', 'Inam' and 'Dubai Return'. His films are reflections on the futility of war & terrorism, and comment on the fragility of the human condition due to circumstance, ego, and the insatiable greed for power.
Ravi has directed over 150 commercials including many for some of the top companies such as Unilever, Proctor & Gamble, Colgate and Palmolive. His unique style of storytelling is understated but with a lot of heart, and hence relatable for the target audience. Ravi specialises in crafting culturally specific stories and has directed commercials in 18 Indian languages.
In 2018, Ravi moved from Mumbai to Sydney and like most immigrants, he is reinventing his career as a writer and director. Ravi has recently overseen the postproduction of a documentary series about social work with the Native communities of Bastar, he is directing a digital series on pain, has written a political saga for a digital series, and is developing a coming-of-age series about of a migrant growing up in Tasmania and Sydney. Ravi continues to mentor emerging filmmakers from around the world.
Organiser of ADG-40 First-Hand Group Mentoring: Ravi Deshpande