Description
Reach Beyond the Possible with Data Analytics
Together, Data and Analytics are taking center stage as the single most powerful catalyst for change in the enterprise
'Gartner predicts that by 2018, over half of large organisations globally will compete using Advanced Analytics and proprietary algorithms, causing the disruption of entire industries'
The opportunities to generate business value from Data and Analytics are infinite.
Join Tridant, a Platinum IBM Business Partner, for a complimentary breakfast seminar and learn how Data Analytics helps organisations engage with their data to answer the toughest business questions, uncover patterns, and pursue breakthrough ideas that drive game changing outcomes.
Venue: Mayfair Hotel Adelaide
Date: Thursday 21 September, 2017
Time: 9:00-11:00am


Agenda:
9.00 - 9.30am - Harnessing Advanced Analytics to provide an accurate view of what is happening within the organisation and what will happen in the future and why!
9.30 - 10.00am - Don't Make Decisions Based On Misleading Correlations
- Dashboards and visualisations for looking in the rear-view mirror
- Predictive models with the weather that even a casual business user can do
10.00 - 10.15am - Putting Data Science Into The Hands Of Every User
- Using Machine Learning and Decision Optimisation to show where and when you will need products to meet demand
10.15 - 10.30am - Listening To Your Customers
- Easily take the pulse of your audience visualising the traffic of social networks and gain greater visibility into a topic or market
10.30 - 11.00am - Q&A Session
.
Featured Speakers:
James Wakefield - Director of Solutions & Marketing, Tridant
With over 17 years of experience James is a passionate about assisting organisations to harness the power of Data Analytics and use it to deliver a sustainable source of competitive advantage.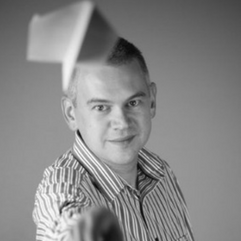 Karen Hardie - Senior Technical Sales Consultant, IBM
For over 20 years Karen has helped organisations find valuable insights in their data and develop solutions that will give them a competitive advantage. Her experience ranges from a deep knowledge of the best ways to collect information to combining that information with other data sources to drive deeper understanding of the market and achieve actionable insights. Karen is part of the ANZ Analytics team, specialising in SPSS, Cognos Analytics and Watson Analytics.
.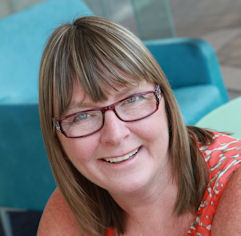 Please email info@tridant.com with dietary requirements that you have and we will be sure to accomodate these.

We look forward to seeing you Thursday the 21st of September!