Description
Come and hear from leading Surgeons and Clinicians from around the world, discuss different approaches to treating everyday conditions such as Tendinopathy, Myofascial Pain & ACL Rehab.
Food and beverage will be provided.
YOUR LOCAL SPEAKERS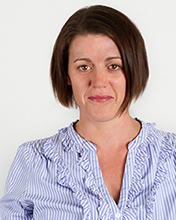 Kate Beerworth B.App.Sc (Physio); Grad. Cert. Sports Physio (LaTrobe); Level 3 Sports Physio Certificate; GLA:D Accredited Provider
Kate is an experienced APA Sports Physiotherapist who was until recently Head Physiotherapist for the Westfield Matilda's, for 10 years. Kate has extensive experience with soccer and netball related injuries and is passionate about ACL prevention and ACL rehab. Kate's other clinical interest's include injury prevention, return to play and return to performance for all lower limb conditions. Kate continues to be involved with Football Federation Australia following her 12 years as a travelling team physio and is excited about her new role as National ACL Prevention & Injury Prevention Co-ordinator.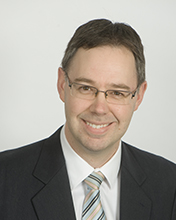 Dr Ben Beamond MBBS (Adel), FRACS, FAOrthA
Ben Beamond will be discussing "The Achilles' and ankle - what's new in surgical soft-tissue management". Dr Beamond is an experienced Orthopaedic Foot and Ankle Surgeon. Through the Wakefield Orthopaedic Clinic, he provides modern care for a wide range of conditions, from less invasive bunion surgery to complex post-traumatic ankle deformity correction. He helps manage elite athletes competing at state, national and international level. He also oversees the Royal Adelaide Hospital's complex foot injury service. His particular interest is ankle ligament and arthroscopic surgery.
INTERNATIONAL SPEAKERS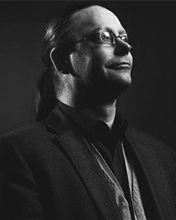 Professor Jim Richards
Professor Richards' research includes much work on clinical application of biomechanics, the development of new assessment tools for chronic disease, conservative and surgical management of orthopaedic and neurological conditions, and development of evidence based approaches for improving clinical management and rehabilitation. The focus of Professor Richards' work is to encourage inter-professional research and to develop direct parallels with research to the 'real world' of allied health work.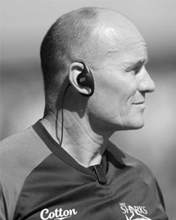 Cliff Eaton | MSc BSc (Hons) MCSP
Cliff Eaton has spent his career working in professional sport at an elite level. He has been published in internationally recognised Journals on Sport Specific Rehabilitation. Cliff believes in three core skills advocated by the Chartered Society of Physiotherapists: Manual Therapy, Exercise Therapy and Electrotherapy, combined to provide the best care management for patients. Cliff will discuss anecdotal evidence and contemporaneous clinical research to support the use of Shockwave Therapy for Tendinopathies and Neuromuscular Electrical Simulation for ACL Rehab.
FAQs
What are my parking options for getting to and from the event?
Valet Parking:
Valet parking is available for registered guests of the hotel and is charged at $40 per vehicle per day. Non-registered guest valet parking is subject to availability and is charged at $50 per vehicle per day.
Public Carpark rates at Wilson Parking Australia
Night rate Sun - Thurs | $7.00
Entry after 5pm & exit before 5am. Fri - Sat, casual rates to a max of $22. *Event rates may apply Event rate - $25 (if event is on any day besides Sunday) Event rate - $22 (Sunday only)
Public Carpark rates at Adelaide Convention Centre:
0-1hr | $7.00
1-2hr | $11.00
2-3hr | $15.00
3-4hr | $17.00
How can I contact the organiser with any questions?
You can contact us at events.au@djoglobal.com
What's the refund policy?
In the event of cancellation of registration, attendees can receive refunds up to 7 days before your event's start date. Please contact events.au@djoglobal.com if you wish to cancel your ticket.