Adelaide Retreats - Restore & Rejuvenate - SOLD OUT
About this Event
A wellness retreat designed purely for absolute rejuvenation and as an exceptional escape from your busy lifestyle. A retreat to re-balance your mental health, physical and emotional health so that you return home fully revitalised and better prepared to cope with stress. Discover the healing power of both yoga and meditation with restorative sessions and classes designed to de-stress your mind, body and re-energise your whole system.
It's valuable, even at our busiest, to take regular breaks to completely dissolve all the built-up stress in our system and rejuvenate our bodies at a cellular level, and aid in our overall mental health.
This Adelaide retreat is located at one of Australians most scenically beautiful locations, where communing with nature is food for the soul. This private estate will take your breath away, with it's unique coastal wildlife and amazing southern ocean views. Inbetween classes you can enjoy scenic walks along the cliff tops, lazing on the estate private secluded beaches, or take a dip in the private ocean swimming pool - all are at your door step. You will find your rooms are perfectly located and sensitively designed to enable a true communion with nature and the restoration of your soul.
Throughout this retreat, you will enjoy a healthy balance of meditation, yoga, nature walks, beach, and rest, while eating ridiculously healthy and delicious meals. All meals provided from Sunday dinner through to Tuesday breakfast - high quality, fresh, local produce. Special meals can be arranged for those with allergies or dietary concerns. Please let us know when booking.
This retreat is like no other, designed purely for busy people to escape the noise of the world – melt away their stress, worries, anxieties and regain a sense of calm, peace and joyfulness that you will carry into the festive season.
2 nights and 3 days of bliss!
Facilitated By
Emma Wallace
Emma Wallace is the founder of The Zen Room Meditation Studio, the first of its kind in Australia. Emma's meditation training and teachings has been sort after in both the medical and corporate sector. She has been a speaker at medical conference in Australia. Emma has been teaching for over 25yrs, her work has taken her around the world. Emma provides a more mainstream approach to meditation & mindfulness allowing for our modern day busy lifestlyes and busy minds. In the last year alone Emma has held over 500 meditation classes - leading thousands in meditation.
Angamardana – Isha Foundation India – (Hatha Yoga)
Inner Engineering – Isha Foundation of India – Inner Wellbeing
Isha Kriya Facilitators course – Isha Foundation India (A powerful Meditation for Self Transformation)
Surya Kriya – Isha Foundation India (Hatha Yoga)
Monash University – Mindfulness for Wellbeing and Peak Performance
Professional Learning module – Embed/Empower/Connect/Recognise/Affirm /Understand/Include/Respond : Links to Australian Professional Standards for Teacher
Completed CE accredited course with Jack Kornfield, PhD ( Buddhist monk in Thailand, Burma, and India)
World-wide Qualified dance adjudicator and examiner
Daniela Lüthi
Daniela Lüthi is a certified senior yoga instructor from Switzerland, and she has been teaching yoga for over 20 years. Daniela has been running a yoga studio for the last 15 yeas in Zürich Switzerland and is leading Yoga Retreats since 20 years all over the world. Daniela is a very passionate yoga teacher and with her 20 years experience able to adjust the postures to whoever is there. She will give you tools to integrate into your daly life to enhance your physical and mental wellbeing.
Yoga Teacher Trainings: 1999- 2006
Sivananda
Iyengar-Yoga
Vinyasa Flow
2008 Anusara Yoga Immersion Level 1-3
Jan. 2009 Start Anusara Teacher Training
Siddha Yoga Meditation
Anusara Yoga Therapy (John Friend)
2015 Wisdom Worrier Workshop mit Desirée Rumbaugh (Yoga Therapie)
2016 Yoga Therapie Workshops mit Remo Rittiner
2012 – 2017 Meditation Retreats with Daniel Brown
Please call Emma if you have any further enquires 0487 487 111 or email ask@thezenroom.com.au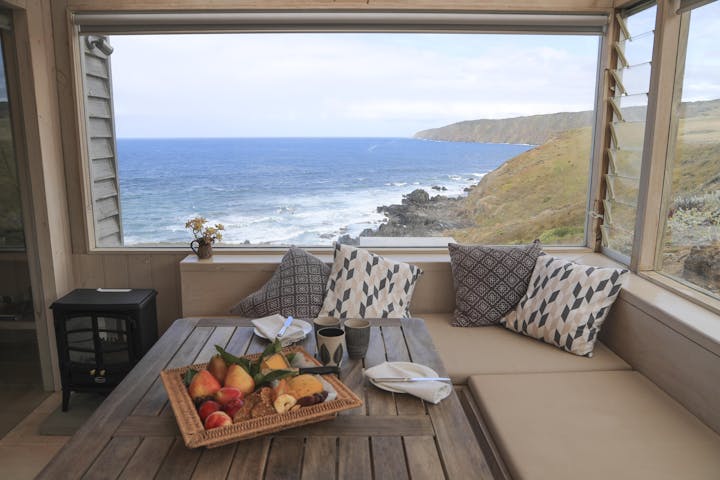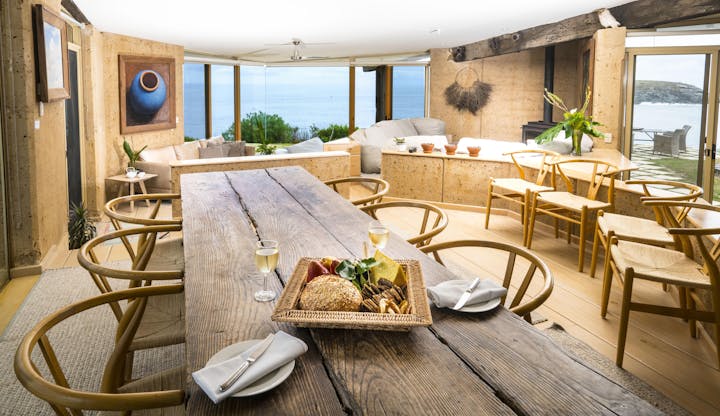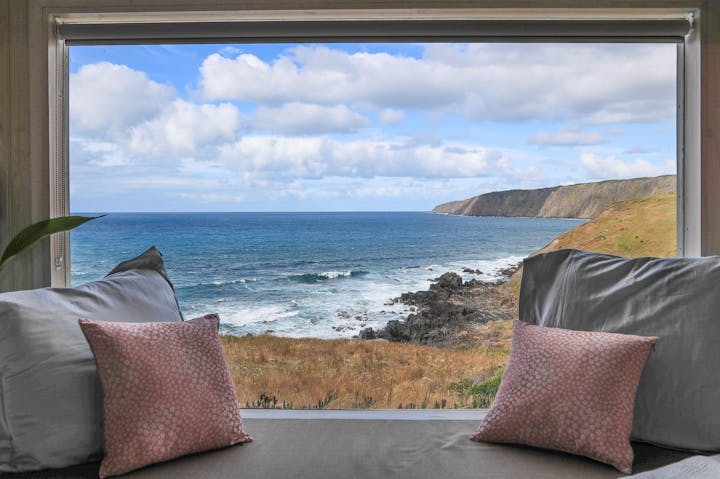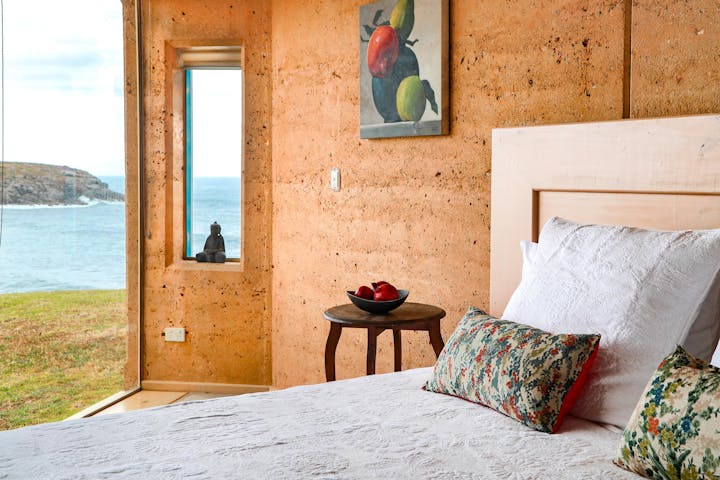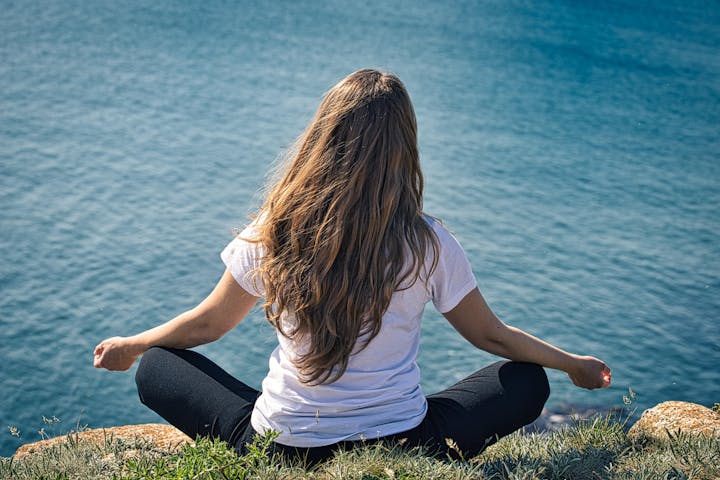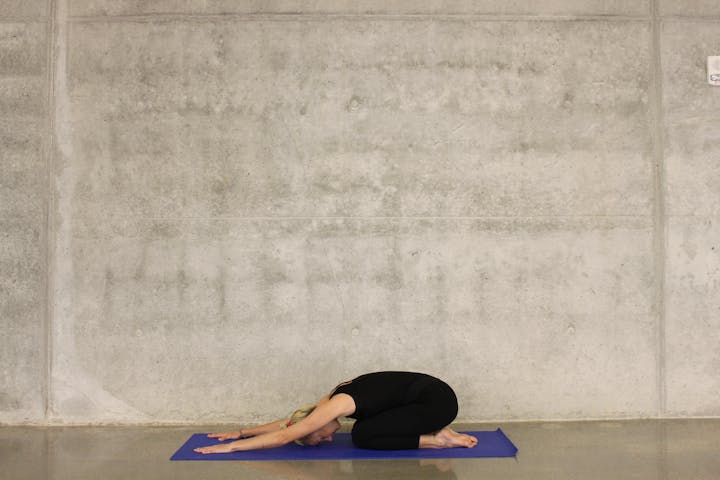 What are people saying about their Meditation experience with Emma....
"I started meditation at The ZEN Room and walking through those doors is honestly one of the best things I've ever done for myself. I had previously dabbled in mindfulness but was always overwhelmed by the 'rules' and the feeling that I wasn't 'doing it right'. Emma has completely altered my view on meditation and it has truly changed me in a magical way.Before I started I was tired, had constant brain fog and was really just overwhelmed by life in general, and to top it off I've suffered from anxiety for most of my life. After my first few sessions I just felt so good that I had to go back for more. Over a short period of time I felt my life changing; I was no longer constantly tired and foggy, things that frustrated or overwhelmed me in the past were no longer affecting me in the same way, and the best part was that I just felt like I was becoming a better mum, wife, friend and colleague. Ultimately I just felt so balance – I was operating at a level I hadn't known before. In addition to all of this, I found my anxiety abating dramatically; no longer was I dealing with the physical effects such as a racing heart, feeling jittery and shaky, or just plain wiped from the sheer exhaustion that anxiety can cause, I was instead at peace with my emotions and my physical sense of self. For someone that has tried everything is the book to help manage anxiety, this was incredibly life changing."
– Courtney Baldwin
"I stumbled upon The Zen Room while struggling to come to terms with a difficult health diagnosis earlier this year, finding myself in great need of a mentally grounding tool, as well as physical pain relief. Emma's beautiful and welcoming energy, which made easing into the meditation all the more smoother for me. I truly have noticed a shift in my perspective, thinking and behavioural patterns, stress levels and even a decrease in physical pain right after some practices. I adore the values Emma speaks of such as being responsive rather than reactive, feeling your cells rejuvenate during each practice and the ripple effect in terms of how our energy creates a chain reaction in the world. I am more aware of my surroundings, more observant, and have found myself relishing in moments more often, while intergrading more gratitude into my everyday life. I notice myself respond to situations with a sense of calm, rather than letting my mind become wired up in stressful environments. These meditations have enabled me to distinguish my own voice from the judgemental, critical and egotistic voices that enter my mind at times, realising they do not stem from my own mind at all, but rather from the outside voices of those that have entered past and present environments throughout my life".
- Carney Sims
"As someone managing a lot of responsibilities in my work life, I often fall into the pattern of becoming so engrossed and fixated on each and every challenge that confronts me at work. If I go too deep into this rabbit hole, these challenges and responsibilities start to shape my experience of life– the stress they create carries over into my relationships with other people, or my behaviour on my time off . Since practicing meditation, a key lesson I've learned is that my tendency to over-dedicate my mental resources to my work, or any one area of my life, is a symptom of a much more complex problem that has much deeper roots in my psyche. Meditation allows me to deconstruct my sense of self, or my ego. By focusing on the breath, and being mindful of every sensation that arises, I find the self – or what I experience as the self in my everyday life – falls away. Through meditation, I can see that when I peel away all the self-concepts that accumulate in my consciousness – the same ones that allow workplace stresses to snowball into full-blown existential anxieties – I am not as shackled to them as I previously thought".
- Matteo Gagliardi
"I used to think, 'I can't ever quiet my mind, how can I learn to meditate?' After my classes with Emma I find meditating to be so easy and enjoyable. My stress levels have dropped and I simply feel amazing since having a regular practice."
– Justine Pepper
"I feel very lucky that my first experience of meditation was with such a skilled teacher, as I enjoyed the practice from my first class and have kept it up ever sinceI definitely feel a shift, I am more grounded and far less stressed. I feel it is an important part of my health and wellbeing".
– Mark Nelson
"That was absolutely beautiful. I felt like a different person at the end. Relaxed, cal and peaceful...just what the dotor ordered! I have fallen in love with meditation now.Emma your sessions throughout were so beautiful delivered. I found a deep sense of calm. A wholesome, unique experience".
- Sarah O'Neill
"Wow know I really understand the power of a experienced teacher and guide in meditation...life changing"
- Diana O'Neill
"I felt immediately peaceful and Emma's warm welcome added to the sense of calm. Re focused my mind onto my body. I felt them reconnecting. Thank you Emma for a lovely experience.."
- Angie Fiorita
"This was a great experience. Never had a mediation session before and it was so relaxing and beneficial. Definitely be returning and highly recommend to everyone!!
- Elliot Ross
What are people saying about their Retreat experience with Daniela....
"Daniela is a passionate and professional teacher, who toughtfully prepares each session always thinking about the needs of its participants. You can feel her calm, helpful, flexible and kind personality which is transmitted to the whole group. I appreciate her openess to share her broad experience with us as well as her suggestions on how to improve our practice. Daniela is a great teacher - don't miss the chance to practice (or work) with her!"
Beatriz Baumgartner Zürich
"For ten years now I keep returning to the same Island, the same Yoga class and the same Yoga teacher. Daniela is a very experienced teacher. Her style is a unique blend of energetic and gentle that I have found nowhere else. Her deep commitment both to the practise and spiritual foundation of yoga is tangible, and so are the passion and joy she feels for her art".
(Gesine Edding, Germany)
"Daniela was my kind and careful yoga teacher for more than nine years. Besides a big trip to India, I visited her retreats on La Gomera four times. Every trip with Daniela was a personal highlight for me. I can wholeheartedly recommend Daniela as a dedicated and prudent yoga teacher and retreat leader."
Violanta von Salis, 55 years, PR-Consultant, Zurich, Switzerland