Discover the Power of Ketones and Ketosis while Having Fun and Cooking some Fun Food.
About this event
Learn why Keto is Changing Peoples, Health, and Brain Function. Transform your life by making some small changes in your food choices and learning how easy it can be to cook with healthy fats.
People who love Keto and get the benefits of being in Ketosis can maintain these results long term by utilising some very principles. We don't like to consider this a diet because it's more of a lifestyle.
Reducing sugars and processed foods is a great start, but learning what to add to really accelerate fat loss and brain health is the real secret.
Come join us for some of our all time favourite Keto recipes, like Keto chocolate, Cheesecake, Keto Bread, and some other surprises.
You will also get to taste theses Ketones that have helped me so much with getting my health back finally.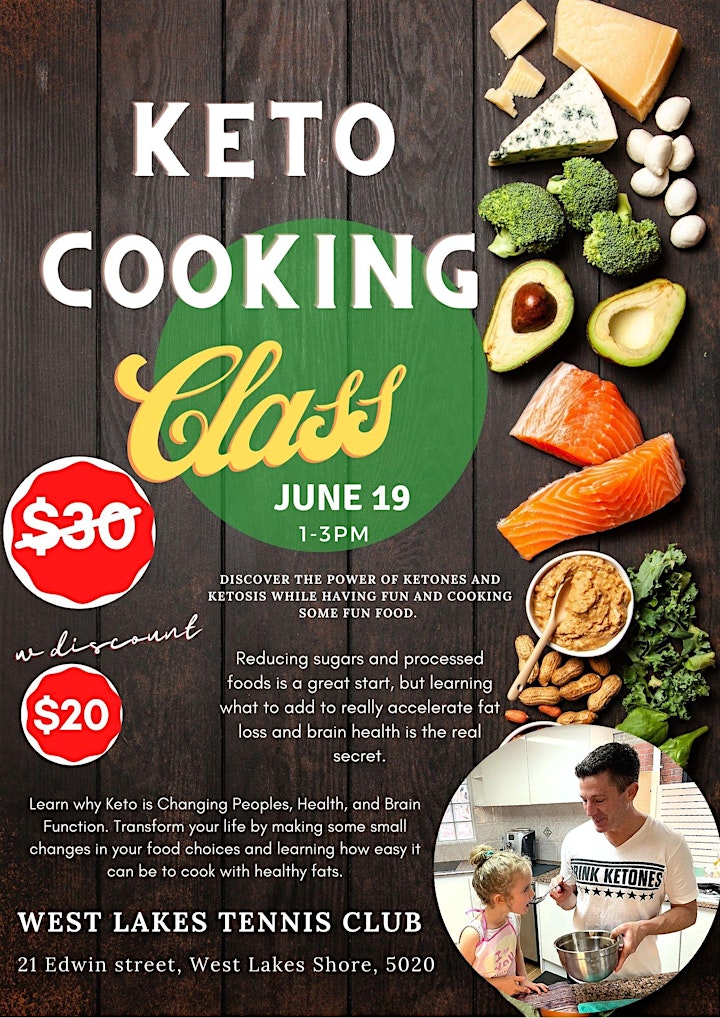 Organiser of Adelaide Keto Cooking Class
We are Keto Evolved and we're here to help you evolve your life, giving you a healthier lifestyle of reduced stress, youthful energy, optimal brain performance and the additional benefit of weightless
Our purpose is leading families to better lifestyles and financial freedom as agents of change in the wellness / fitness / nutrition industry, and our vision is creating a community of people who care as much about reaching their peak personal performance as you. Optimize your life, become obsessed with amplifying positivity.