Location
Adelaide Convention Centre
North Terrace
Adelaide, SA 5000
Australia
Refund policy
Refunds up to 30 days before event
WE ARE SORRY HOWEVER THERE ARE NO REFUNDS AT THIS LATE STAGE.
About this event
A few tickets have been released for each session due to several refunds.
Fri 17 June 5.00pm - 8.30pm
Sat The Farmers Wife Masterclass SOLD OUT
Sat 18 June 12.00pm - 3.30pm
Sat 5.00pm - 8.30pm
Sun 19 June 10.30am - 12.00pm Threefold m' class SOLD OUT
Sun 19 June 12.00pm - 3.30pm
Scroll to the bottom for food choices at the event.
Following the successful event in the Adelaide Hills we are bringing the distillers back this year for more fun, more distillers & more gin!
There's a real buzzzzz about this one! The gorgeous venue we have chosen has giant windows overlooking the city and the Torrens. The festival will offer you the opportunity to meet and chat with 50 Australian craft distillers. There will be 400+ gins for you to choose from and the distillers will make G&Ts for you in your souvenir 'take home' tasting glass. All drinks are on the house, including Schibello Coffee. Tasty morsels of food will be available for purchase.
There will be gin bottles for sale for take home.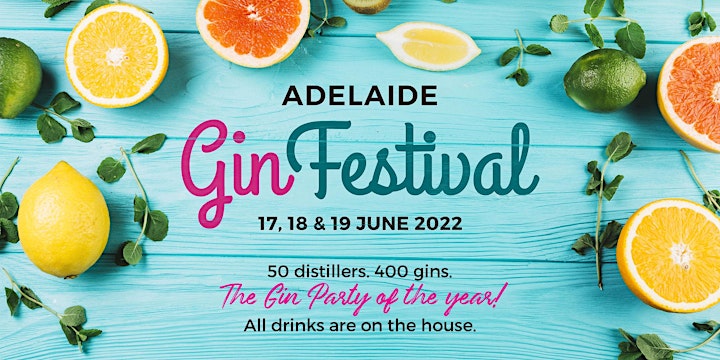 Masterclass Sunday 19 June SOLD OUT
Brought to you from the multi award-winning South Australian boys at Threefold Distilling.
The team at Threefold have spent 12 long and exciting months distilling, tasting and testing their 1st gin release. They have meticulously crafted their Aromatic Gin recipe and after much refinement, have selected 11 botanicals that create a gin far greater than the sum of its parts. Hear the story and try the gin at this special masterclass created just for you!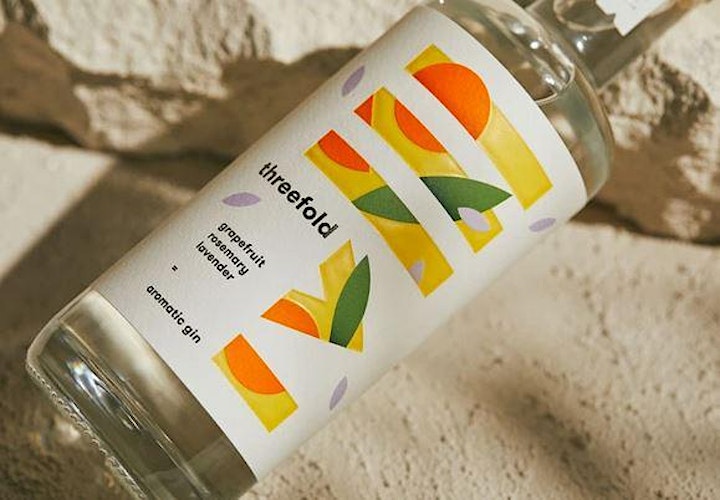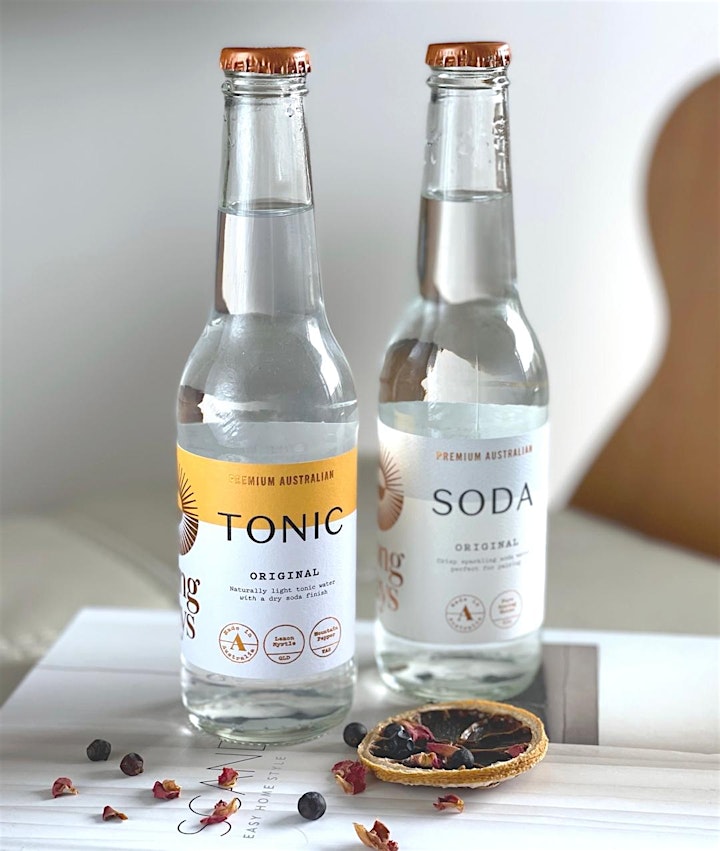 Long Rays is our leading Sponsor and will be served with all of your G&Ts.
MASTERCLASS SOLD OUT.
Kylie Sepos Gin Distiller, trophy winner, marketing genius, outstanding spokesperson for The Farmers Wife Distillery will bring skill and charm to the festival with a once only masterclass for 30 guests. 11.00am - 12pm Saturday 18 June 2022.
The 60 minute class will take you quickly around the world, plus looking at gin and cocktail trends in Australia. You will hear from Kylie some of the gin-making secrets in particular behind her cellar door in country New South Wales. Where does she get her botanicals and what are they? How do you use botanicals in your gin at home?
Leave the class wiser with a cocktail in hand and transition straight into the Gin Festival starting at 12.00pm.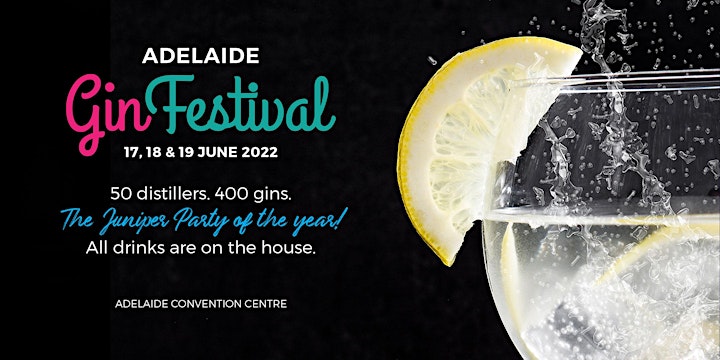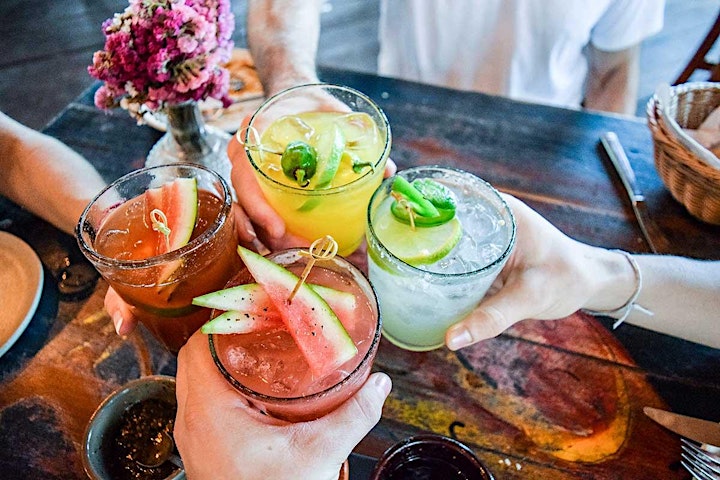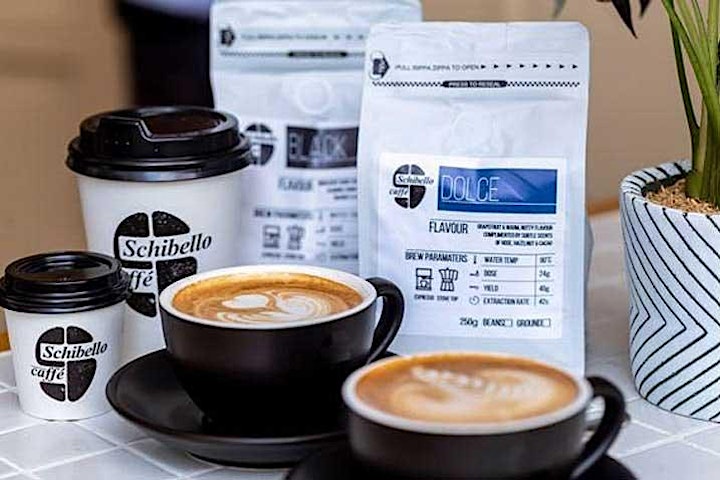 DELEGATES LIST
Australian Distilling Co., Ester Spirits, Hickson Road, Hillmartin Distillery, Mount Compass Spirits, Metcalf Distilleries, Broken Heart Spirits, Route 9 Distillery / Square 1, Gin Natural Distilling Co, Seppeltsfield Rd Distillers, Seven Seasons, The Farmers Wife, The Gin Boutique, Triple G Gin, Turner Stillhouse, Willing Distillery, Wolf Lane Distillery, Naught Distilling, Ginny Pig, Lock 4 Distillery, Barossa Distilling Company, Little Juniper Distilling, Needle and Pin Spirits, Old Young's Distillery, Henry Fisher, The Still Company, Heaps Good Gin, Red Hen Spirits, Threefold Distilling, Storytellers Distillery, Bondi Liquor, Happenstance Distillery, Tinberry Distilling Co, Moontide Distillery, Earp Distilling Co, Adams Distillery, Ambra Spirits, Never Never, Grown Spirits, Antipodes Gin Co, Dapper Chap Distillery, Vok Beverages, Tara Distillery, Prohibition Liquor Co, Imperial Measures Distilling, Karu Distillery.
ORORA Limited (Glass),Botonic Boutique (Botanicals), Schibello Coffee, Long Rays Tonic and Soda.
PUBLIC CHOICE LIGHT MEALS FOR SALE AT THE EVENT
Paella # 1 Chicken, chorizo, capsicum, eggplant, red onion, pea, saffron, smoked paprika DF, GF, NF
Paella # 2 Eggplant, capsicum, zucchini, red onion, artichoke, pea, saffron, smoked paprika GF, NF, PB
Burger #1 Classic Cheese Burger - 100% SA ground beef with smoky cheese, house pickles, mustard & ketchup
Burger #2 Crispy Butter milk fried chicken breast, bacon, tomato, chipotle mayonnaise, smashed avocado, rocket on brioche
Burger #3 Beetroot and chick pea Pattie, Portobello mushroom, roasted tomato, cos lettuce, vegan pesto mayonnaise PB
Fried food Fries with aioli V GF
Super Healthy Item #1 Poached Chicken quinoa and freekah salad with pomegranate dressing
Super Healthy Item #2 Harissa roasted cauliflower, lentils, labna, rocket and pomegranate molasses GF, NF, V
Sweet Chocolate and blood orange gin Brownie