Sales Have Ended
Ticket sales have ended
Please Pick a time for our interview that fits your calendar. https://calendly.com/chrismackey60/22-min-discovery-session
Event Information
Refund Policy
Refunds up to 1 day before event
Eventbrite's fee is nonrefundable.
Sales Have Ended
Ticket sales have ended
Please Pick a time for our interview that fits your calendar. https://calendly.com/chrismackey60/22-min-discovery-session
Because Millionaire isn't rich enough…
About this Event
Every year I make a promise that this year will be different.
Sound like a conversation that you have had with yourself. Yes or No?
I remember being in a due- diligence team. The business that I worked in was acquiring a confectionary wholesaling business. I clearly remember the two brothers who owned this business, sitting at their office desk, opposite each other, just looking into each other's eyes, not saying anything. But clearly, just on the brink of breaking down emotionally. They were looking not saying anything.
Hoping that one of the brothers was going to say to the other "Let's not sell our business. Let's not sell our dreams out". But the reality was that the guys knew that their business was not healthy. Its revenue was quite high, but the costs were increasing, and the margins were decreasing.
This business was these two owner's superannuation retirement funds. It was the nest egg they had worked so hard to build. Like many business owners, these brothers didn't draw a wage in the early days.
So, as I said, these two guys sat quietly, staring into each other's eyes, hoping someone was going break the silence and say, "Let's not do this".
The emotion was genuine.
There was no place for these guys to hide. They looked around the room and moved in their chairs, and eventually, the younger brother said, "Let's do this deal". They signed their contracts and did the deal.
How much money did these brothers leave on the table by not having a clear vision of adding Zeros 3 years earlier?
Anyone can ride the wave of business success. However, to adding Zero's requires:
1. Specific enough goals that everyone in your team can relate to.
2. Framed positivity to lead and inspire.
3. What do you want? It is your business, after all.
This is an Elite Event. Only 2 top business owners in your industry or market will be invited to attend.
ActionCOACH will help you get started by offering a $2,000 voucher that you may redeem against any of my programs now or in the future. Plus, if you don't learn new tactics, I will buy you coffee for a week!
If you knew how to go from 5 Million to 50 Million, you already would have, wouldn't you? Yes?
What you will take away:
1. A plan to move you into a 100% strategic role.
2. A system to overlay on your existing business for identifying growth opportunities.
3. Clarity on how to add Zeros.
ActionCOACH is the # 1 coaching firm in the world. We are in 85 countries and out of the 15,000 businesses that we coach each week, there are approximately 3,000 billionaires in training.
About your host:
Chris Mackey is a veteran Retailer, and wholesalers with 33years plus experience at Senior Management was the key person responsible for starting the IGA Supermarket Brand in Australia and now is a Senior Partner in the worlds # 1 Business Coaching firm.
In 2020 Chris published 3 books, on retailing and wholesaling.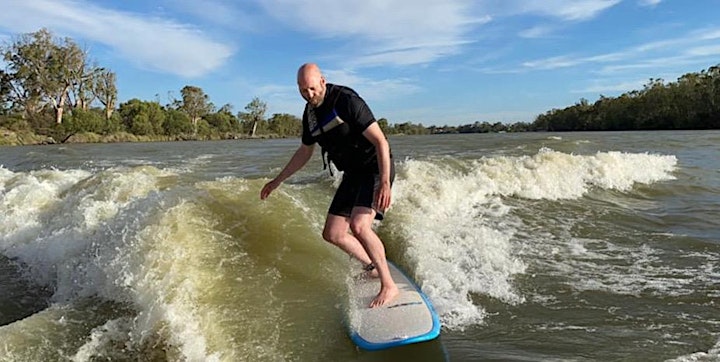 Anyone can ride the wave of business success.
Date and Time
Location
Refund Policy
Refunds up to 1 day before event
Eventbrite's fee is nonrefundable.