Adaptation Action Plans: Webinar for Victorian local governments
Hear about the Victorian Government's seven Adaptation Action Plans and what they mean for the Victorian local government sector.
About this event
The Victorian Government has published draft Climate Change Adaptation Actions Plans (AAPs) 2022 - 2026 for public consultation for seven key systems regarded as vulnerable to climate change or having an important role in adapting to further change.
Adaptation Action Plans and local government
Climate change impacts on nearly all areas of Council operations – from planning, to parks, to assets, to childcare, to carrying out community health services. By taking a systems-based approach, each AAP examines the unique challenges and opportunities for these different systems under climate change and proposes a set of actions to be delivered over the next five years that respond to those challenges.
At this webinar you will hear from each of the seven AAP systems, learn what each plan means for local government, and have an opportunity to ask any questions of the leads of each plan across the Victorian Government.
The seven AAP systems and their schedule webinar times are:
A full scheduled program and webinar link will be provided with your registration. You are welcome to tune in for all of seven sessions, or just those of the particular relevance and interest to you.
AAPs are now open for public consultation until Thursday 6 August and can be found at https://engage.vic.gov.au/aaps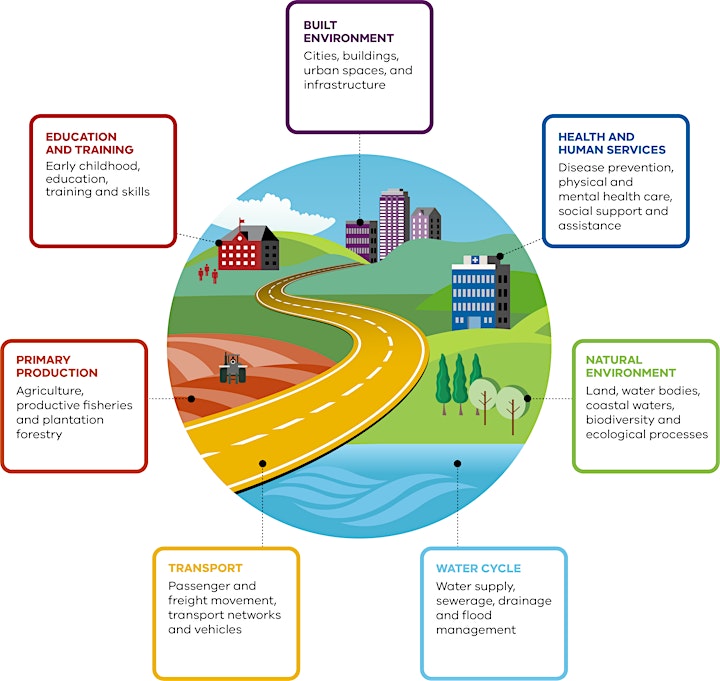 Organiser of Adaptation Action Plans: Webinar for Victorian local governments