Description
Join us for the next By ThoughtWorks tech-talk series. Mingle, learn, and hang out with those wanting to keep up with the latest in technology. It's our shout, so please join us for a light breakfast with some networking.

ADA LOVELACE DAY - ENCOURAGING & CELEBRATING WOMEN IN TECH
This year ThoughtWorks is hosting a By ThoughtWorks special breakfast event, in celebration of Ada Lovelace Day.
Ada Lovelace Day is a celebration of the achievements of women in STEM and aims to create new role models who will encourage more women to follow STEM careers.
Our four speakers will share insights into how we can get young women interested in tech careers, how we can retain great women technologists and close the gender pay gap, and the experience of a successful woman leader in building great organisational cultures.
SPEAKERS & AGENDA:
7:15-7:45am - Registration and Breakfast
7:45-7:50am - Welcome and Introduction
7:50 - 8:05am - Ann Nicholson, Professor, Faculty of IT, Monash University
Ann is a Professor in the Faculty of Information Technology at Monash. After completing her BSc (Hons) and MSc in Computer Science at the University of Melbourne, in 1988 Ann was awarded a Rhodes scholarship to Oxford, where she did her doctorate in the Robotics Research Group. Ann specialises in the broad area of Artificial Intelligence and is a leading international researcher in the specialised area of Bayesian networks, now the dominant technology for probabilistic causal modelling in intelligent systems.
Ann will share her experience and insights in methods taken to encourage women into undertaking STEM subjects.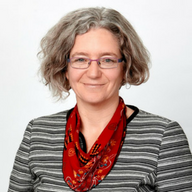 8:05 - 8:20am - Jaksha Shah and Kelly Benson, Technologists, ThoughtWorks
Kelly and Jaksha will discuss bridging the gender pay gap, some of the contributing factors, different levels of responsibility and steps that can be taken at these levels to ensure women are treated without bias and encouraged to stay in tech.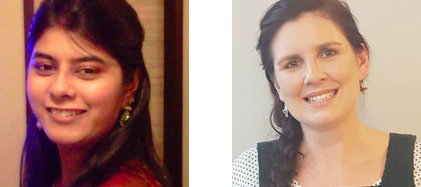 8:20 - 8:35am - Samantha McIntyre, Group CIO, Sussan
Technologist, digital disruptor and transformational leader, Samantha has worked 20+ years for the largest retailers and manufacturers in Australia, UK, Asia and America including Tesco, Coles and Woolworths.
Samantha will share how she focuses on building great cultures, teams and talent that deliver and transform the work that organisations do.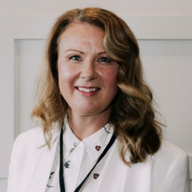 8:35 - 8:45 am - Q&A panel
Ann, Kelly, Jaksha and Samantha will answer questions from the audience regarding their talks or general questions on women in tech issues.
Register now as places are limited!