Event Information
Location
AD Space
Ground Floor E-Block, UNSW Art & Design Cnr Oxford St and Greens Road
Paddington, NSW 2021
Australia
Join us for the opening of two solo exhibitions by Nova Zheng in the Gallery space and Billie Posters in the Corridor space
About this event
A Place of Land and Sea 有山有水的地方 | Nova Zheng
Gallery Space
This is the first solo exhibition of artist/curator Nova Zheng. As a diaspora artist, her experiences overlap and collide, like a string of memories, constantly folding.
This exhibition selects the artist's photographic works and presents traditional photography through the form of projection and art installations to expand the 2D realm of still images beyond their frames.
The exhibition invites the audience to enter into a narrative structure that seems to be non-existent, and by walking through the exhibition, to experience the temporary connection and emotion between the works.
The exhibition and all materials will be available bilingual in English and Chinese.
这是艺术家/策展人Nova Zheng的首次个展。作为一个离散艺术家,她的生活经历交叠碰撞,就像是一串串记忆,不断折叠。
本次展览挑选了艺术家的摄影作品,以投影与艺术装置结合的方式呈现传统摄影,将静止图像的平面领域扩展到框架之外。
展览邀请观众进入一个似有似无的叙事结构,通过在展览中穿行,感受作品之间暂时构成的关系和情绪。
展览和展览资料将为中英双语。
Nova is an inbetweener – born into the age of the new China reform and brought up in a mixture of beliefs, she carries herself as an unabashed cultural chameleon (most of the time). Yet, she constantly feels displaced and misplaced, she finds herself caught up in a surge of desire to plant her root. Her underlying identity crisis challenges her and enables her to look at things through a different lens. Her work explores themes such as language, objects, geography and family memories. She strives to reflect the uncertainty of identity in the new age world, and to make visible the gap between joy and sorrow in the blind spot of our society.
Nova lives in diaspora, and she sits in between an artist, a curator, a writer and a filmmaker. She is not confined to a single artistic expression or practice. She strives to find the most suitable way to communicate and start dialogues.
--
Exhumation of an Alien | Billie Posters
Corridor Space
The objects I've decided to create are at home within the category of 'typical antique prestige' - ornate vessels, cast metal statues and masks, things with a connection to funeral rites and mythology.
I just chose the things I thought I would like to make ; it is not an exhaustive display of this kind of object.
The fantasy for the show is that it is an archeology exhibit of prestige objects from a society that had a trans ruling class and trans craft masters. The objects display a pictorial language that encapsulates how this ruling class would have seen and signified themselves, known in archeology as intra-cultural insignia.
This display is a dysphoric and inconclusive one, referring to multiple states of existence, past lives, hybridised forms and 'occultural' practice.
Long held is the history of trans-visuality within the figuration expressed in pagan and other kinds of 'esoteric' occultic art histories, so this has been considered as a kind of precedent.
Two things have hovered in my mind throughout the making of this series: How do you represent in figuration the 'condition' of a person who may not identify with their anatomy? Can craft be a gateway out of dysphoria and into the supernatural?
--
Tickets:
Bookings are essential for the exhibition opening and Saturdays.
Bookings for Saturday close at 5pm on Friday of that week. The AD Space Coordinator will contact you to organise your appointment time.
Please consider donating to support AD Space + Arc @ UNSW Art & Design to host exhibitions, events, parties and opportunities for emerging creative practitioners at UNSW's Paddington campus.
Exhibition Opening:
Wednesday 1 June 2022, 6pm - 8pm.
开幕夜: 2022 年 6 月 1 日下午 6 点
Limited capacity at AD Space due to COVID precautions. Tickets for priority entry.
Opening Hours:
1 - 11 June 2022
展期: 2022 年 6 月 1 日至 12 日
AD Space opening hours:
Wed - Fri, 11am - 4pm
Sat: by appointment. Tickets are essential.
Location:
AD Space is located in E-Block at UNSW Art & Design.
Enter via the ascending stairs at Gate 1. This is located on the corner of Napier Street and Rosebud Lane, Paddington.
Accessible entry via the carpark at Gate 3. This is located on Greens Road near Albion Avenue, Paddington.
展览地址: AD Space ,UNSW Art & Design, E Block, EG01, Ground Floor, Greens Rd, Paddington NSW 2021
COVID Update:
BYOM - Bring your own Mask
Scan in
Sanitise your hands
Remember to socially distance
Stay home if you're feeling unwell
RSVP for exhibition opening and Saturdays essential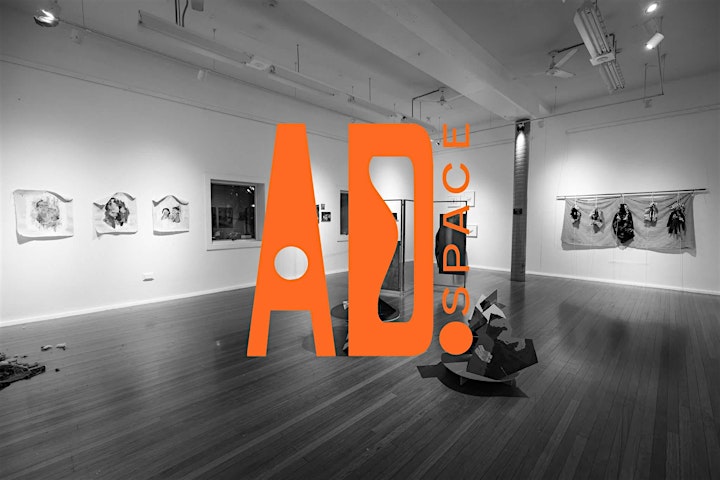 AD Space is a student-run exhibition space at UNSW Art & Design. Managed by Arc @ UNSW Limited in partnership with UNSW's School of Art & Design.
--
AD Space acknowledges and pays respect to the Bidjigal and Gadigal people of the Eora nation, the owners of the land on which AD Space shares, creates and operates on. We pay our respects to elders past and present, and acknowledge that sovereignty was never ceded. This will always be Aboriginal land.
--
Bottom image: 2021 Jenny Birt Award (installation view), 2021, AD Space , Sydney; photo: Anna Kuč​era.
Date and time
Location
AD Space
Ground Floor E-Block, UNSW Art & Design Cnr Oxford St and Greens Road
Paddington, NSW 2021
Australia