Location
AD Space
Ground Floor E-Block, UNSW Art & Design Cnr Oxford St and Greens Road
Paddington, NSW 2021
Australia
Refund policy
Contact the organizer to request a refund.
Eventbrite's fee is nonrefundable.
Join us for the opening of two solo exhibitions by Meredith Toyama in the Gallery space and Mei Lin Meyers in the Corridor space
About this event
Tenderness | Meredith Toyama
Gallery Space
The objects I've decided to create are at home within the category of 'typical antique prestige' - ornate vessels, cast metal statues and masks, things with a connection to funeral rites and mythology.
I just chose the things I thought I would like to make ; it is not an exhaustive display of this kind of object.
The fantasy for the show is that it is an archeology exhibit of prestige objects from a society that had a trans ruling class and trans craft masters. The objects display a pictorial language that encapsulates how this ruling class would have seen and signified themselves, known in archeology as intra-cultural insignia.
This display is a dysphoric and inconclusive one, referring to multiple states of existence, past lives, hybridised forms and 'occultural' practice.
Long held is the history of trans-visuality within the figuration expressed in pagan and other kinds of 'esoteric' occultic art histories, so this has been considered as a kind of precedent.
Two things have hovered in my mind throughout the making of this series: How do you represent in figuration the 'condition' of a person who may not identify with their anatomy? Can craft be a gateway out of dysphoria and into the supernatural?
About Meredith:
My practice explores my identity, particularly my Thai and Japanese heritage, as well as the relationship between the mind and body. I am interested in mental health, especially post-traumatic stress disorder and anxiety, and how these conditions influence how one experiences time and space. My work is also a way for me to unpack and understand my emotions and serves as a documentation of self. They present themselves in the form of life lessons, observations of the self, and reflecting on our relationship with others. By documenting intimate and vulnerable moments often handpicked from my diary, the aim is to encourage healing and further understanding of our emotions and thoughts.
--
https://tenderness.myportfolio.com/
--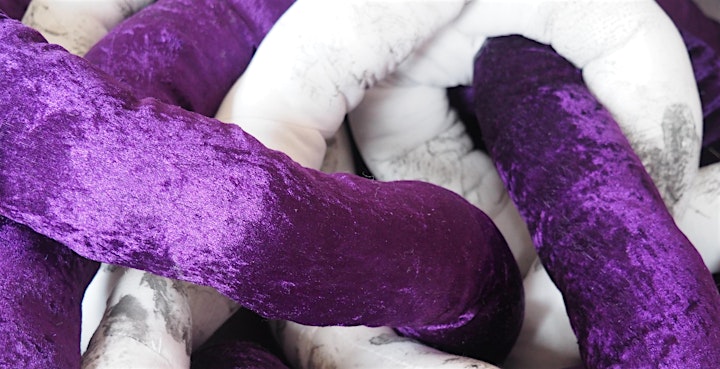 TBC | Mei Lin Meyers
Corridor Space
Lineage pools into our hands, slippery and mutable, oscillating between stories both known and unknown. We peer, pondering that which coalesces.
A longing that obscures the lake navigates a state of uncertainty, a reaching and imagining which arises from familial estrangement. As an embodied response to amorphous histories, Mei Lin uses worldbuilding and myth to trace diasporic lineages. The work is confessional, a grappling of liminal space. And yet, through the murkiness a realm of possibility prevails. Beams of jade light peek through the obscurity, offering solace and understanding.
About Mei Lin
Mei Lin orientates her Chinese-European heritage by merging oil painting, sculpture and textile traditions. Through the creation of distended supports, her practice disrupts the two-dimensional; expanding shared and personal histories.
Amorphous paintings adorn the space and are in a perpetual state of flux. Half-formed, they both reveal and hide aspects of the self. The expanded paintings represent the artist's longing, an attempt to locate herself within a body of lineages.
Tentacles are kindred to the fragmented, reaching through hazy and disparate worlds. The soft sculptures are tainted by inheritances, and yet in their playful quality, they disrupt harmful narratives related to whiteness.
--
--
Tickets:
Bookings are essential for the exhibition opening and Saturdays.
Bookings for Saturday close at 5pm on Friday of that week. The AD Space Coordinator will contact you to organise your appointment time.
Please consider donating to support AD Space + Arc @ UNSW Art & Design to host exhibitions, events, parties and opportunities for emerging creative practitioners at UNSW's Paddington campus.
Exhibition Opening:
Tuesday 12 July 2022, 6pm - 8pm.
Limited capacity at AD Space due to COVID precautions. Tickets for priority entry.
Opening Hours:
13 - 23 July, 2022
AD Space opening hours:
Wed - Fri, 11am - 4pm
Sat: by appointment. Tickets are essential.
Location:
AD Space is located in E-Block at UNSW Art & Design.
Enter via the ascending stairs at Gate 1. This is located on the corner of Napier Street and Rosebud Lane, Paddington.
Accessible entry via the carpark at Gate 3. This is located on Greens Road near Albion Avenue, Paddington.
COVID Update:
BYOM - Bring your own Mask
Scan in
Sanitise your hands
Remember to socially distance
Stay home if you're feeling unwell
RSVP for exhibition opening and Saturdays essential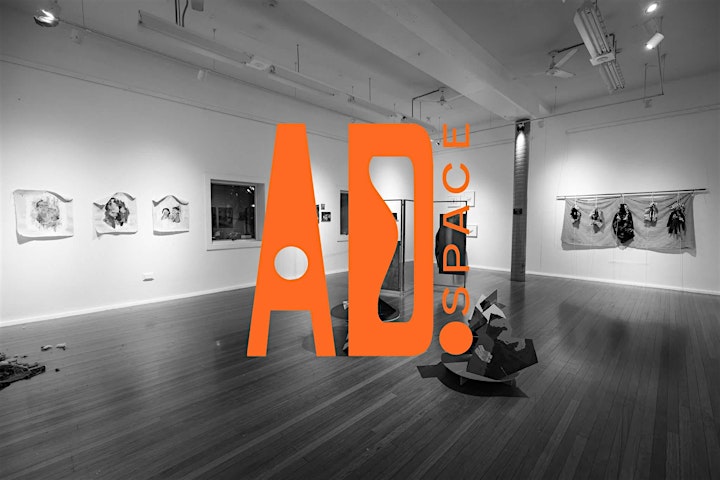 AD Space is a student-run exhibition space at UNSW Art & Design. Managed by Arc @ UNSW Limited in partnership with UNSW's School of Art & Design.
--
AD Space acknowledges and pays respect to the Bidjigal and Gadigal people of the Eora nation, the owners of the land on which AD Space shares, creates and operates on. We pay our respects to elders past and present, and acknowledge that sovereignty was never ceded. This will always be Aboriginal land.
--
Bottom image: 2021 Jenny Birt Award (installation view), 2021, AD Space , Sydney; photo: Anna Kuč​era.