Secret food tour of Chinatown, a special food edition for you to explore more about Chinese – Australian culture
About this event
Do you like Chinese food? Do you want to learn more about Chinese food culture?
ACYPI is offering Secret food tour of Chinatown, a special food edition for you to explore more about Chinese – Australian culture by discovering the secrets of Chinatown, tasting yummy Chinese food and learning about the history behind it.
Come and join this special food tour, where you can enjoy the best of Chinatown food with the company of experienced tour guides and like-minded tour mates.  It is guaranteed to be highly interactive and a lot of fun.
Date: Sat 4 December
Time: 11:30am – 1:30pm (2 hours)
Group size: 12 maximums (If more than 12 people registered, we'll arrange another one on the following day or the next Saturday depending on availability)
Price:  $40 per person (discounted for ACYPI members as the market price is normally $60)
Tour includes: 
2 hour guided activity with a strong focus on food and Chinese-Australian cultural history
4 to 5 food stops featuring street food from around China (regional cuisine including Cantonese, Jiangsu, Xi'an and Xinjiang Street food)
 "Pub trivia" style games throughout the tour and prizes at the end
Group photos and Guide to Chinatown's best restaurants
Unique souvenir to take home with
Limited time and limited offer. Ticket sale ends on Fri 3 Dec 5pm.
This event is partnered with Local Sauce Tours, a high-quality small group tour operator who offers "social travel" where groups are brought together to make memorable experiences and foster long-life relationships. To find out more about the tour and Aussie You, please visit https://aussieyou.com.au/.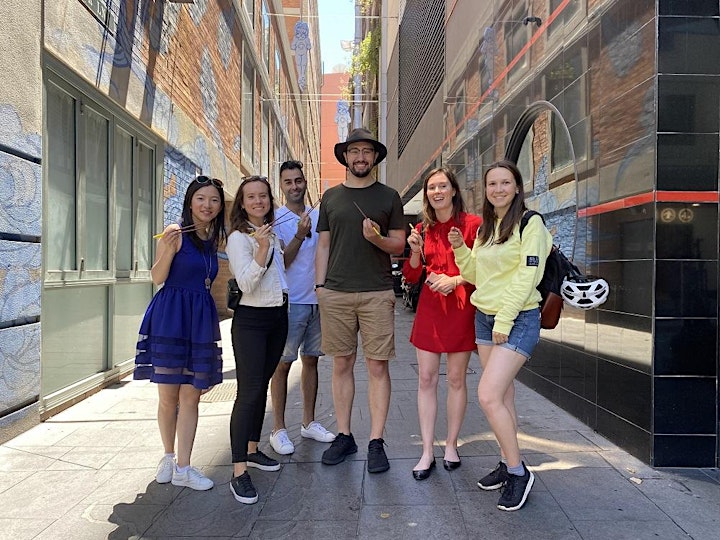 Organiser of ACYPI Sydney | Secret Food Tour of Chinatown
The Australia-China Young Professionals Initiative (ACYPI) is the premier platform for young professionals to engage with the Australia-China relationship. Through events in Australia and China, we
CONNECT with young professionals, significant commercial, political and academic leaders.
ENGAGE with the broader community through professional networking opportunities across sectors.
EMPOWER yourself and others through training, seminars and workshops.
Disclaimer: attending our events will grant permission for ACYPI to add you to our email list for future event updates, you may unsubscribe anytime.