Description
The aim of this course is to teach qualified Acupuncturists the practical skills required to use Acupuncture Point Injection Therapy (APIT) safely and effectively in their own clinic. The course features:
Acupuncture, Chinese Medicine, bio-medical and evidence-based training
Workshop and "hands-on" training for practical clinical skills you can use straight away
Safety, professionalism, and advanced practice techniques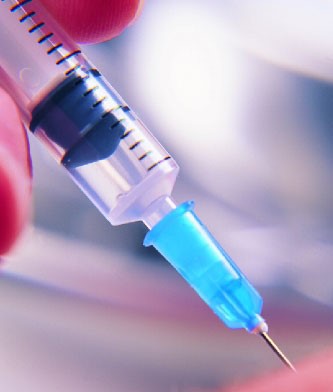 At the completion of studies, participants will be able to:
Apply the principles of Acupuncture, bio-medicine and evidence-based practice to the subject of APIT.
Identify professional, ethical and legal considerations of APIT.
Explain and employ the asepsis and infection control guidelines for APIT.
Demonstrate competency in the safe delivery of intramuscular and subcutaneous APIT techniques.
Evaluate and describe relative and absolute contraindications, and the management of adverse reactions in APIT.
Use protocols to treat difficult conditions such as greater trochanteric bursitis and midportion Achilles tendinopathy
"Acupuncture Point Injection Therapy has been used by acupuncturists in China for the last 50 years to treat a variety of conditions, using both TCM and biomedical methodologies."
CPD points: 11hrs
Participation:

Because this is a hands-on course there are times where you will be asked to participate as both the practitioner or the patient. You will be asked to sign a consent form (supplied on day 1 of course) stating you understand and accept the inherent risks of undergoing APIT. If you have any reason you are not able to participate as a patient please inform us before the course starts.
This seminar contains a number of assessments both written and practical. All components must be completed successfully in order to receive a certificate of completion.
Catering:
Morning and afternoon tea is provided.
Number of Participants
A small class size provides a better learning environment for the practical component of this course so numbers are strictly limited.
The Presenters:
Dan Hall M. Acu. (UWS), Dip. Health Science (ACNM), Grad Cert Education (UQ)
Dan has been in acupuncture clinical practice since 1998 and graduated from the Master of Acupuncture degree program (UWS) in 2006. Dan has been involved in teaching acupuncture for over 15 years and was the Program Leader of the Department of Oriental Medicine at the Australian College of Natural Medicine from 2008-09. Dan currently supervises at the college's student clinic and works in his acupuncture practice at New Farm Acupuncture and Natural Therapies.
Dan specializes in musculoskeletal disorders and sports injuries, neuromuscular conditions such as migraines, fibromyalgia, sciatica, and lower back pain. Dan's special interest in biomechanics and posture makes him well suited to treating musculoskeletal and pain related conditions.
Dan was awarded an honourable mention for his presentation on APIT at AACMAC 2010 and in the same year co-authored an APIT case history published in the Australian Journal of Acupuncture and Chinese Medicine.
Ian Murray

BHsc(Acu)

Ian had a 5-year career as a remedial massage therapist whilst completing his acupuncture degree at the Australian College of Natural Medicine Brisbane. After completing his health science degree Ian undertook further studies in point injection therapy in 2008. Encouraged by the results he was achieving in practice Ian then completed a course in advanced injection techniques. Ian has also studied in Nanning China at the Guangxi TCM University.

Ian teaches at Endeavour College of Natural Health and works full-time in a busy practice in Brisbane's west where he incorporates acupuncture, acupuncture point injection, Chinese herbal medicine, nutritional medicine and connective tissue release techniques into his practice.

Ian presented a paper on APIT at Australasian Acupuncture and Chinese Medicine Annual Conference (AACMAC) 2010 and in the same year co-authored an APIT case history published in the Australian Journal of Acupuncture and Chinese Medicine. In 2011 Ian again presented at AACMAC conducting a workshop entitled Acupuncture Point Injection Therapy in an Australian Acupuncture Practice.

Ian is dedicated to maintaining the integrity of acupuncture and Chinese medicine practice and to protecting and promoting our continued legitimacy as unsupervised and independent healthcare practitioners in collaboration with the wider Australian health system.
Bookings
Due to the limited places available early bookings are essential. Upon enrollment, participants will be sent some materials and pre-reading required to successfully complete this course.
If you have any questions about this course please contact us via email at info@acupuncturepointinjection.com.au