Activism, Algorithms, and Accountability - STS in Practice
Description
Join us in one of the highlights of 4S – a talk by data scholar Joan Donovan in conversation with Genevieve Bell.
Activism, Algorithms, and Accountability - STS in Practice

In this session, we examine the changing role of the internet for catalyzing social change. While in 2011 social movements utilized social media to build a globally networked movement to address economic precarity and political repression, by 2015 a globally networked far-right emerged using many of the same technologies as movements for dignity and human rights. In 2017, it was also revealed that The Russian troll farm known as the Internet Research Agency used these same platforms to impersonate social movements to sow disinformation. How should platform companies be held accountable for these pernicious uses of their services? How will calls for moderating content also mean moderating movements? What roles can STS scholars play, and what does it suggest about the potential for "STS in Practice"? This is lay ground for a big focus on STS in Practice in the coming year.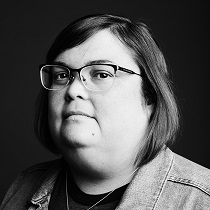 Joan Donovan is the Media Manipulation Research Lead at Data & Society Research Institute. The Media Manipulation Initiative (MMI) examines how different groups use the participatory culture of the internet to turn the strengths of a free society into vulnerabilities, ultimately threatening expressive freedoms and civil rights. Through empirical research MMI identifies the unintended consequences of socio-technical systems and track attempts to locate and address threats, with an eye towards increasing organizational capacity across fields, so that action can be taken as problems emerge.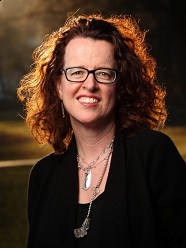 Genevieve Bell is the Director of the 3A Institute, Florence Violet McKenzie Chair, and a Distinguished Professor at the Australian National University (ANU) as well as a Vice President and Senior Fellow at Intel Corporation. Bell is a cultural anthropologist, technologist and futurist best known for her work at the intersection of cultural practice and technology development. She joined the ANU's College of Engineering and Computer Science in February 2017, after having spent the past 18 years in Silicon Valley helping guide Intel's product development by developing the company's social science and design research capabilities.
Organiser of Activism, Algorithms, and Accountability - STS in Practice