Cooking is fun with a great reward at the end. You get to eat what you cook. Come and join us at the Wardli for a cooking fiesta.
About this Event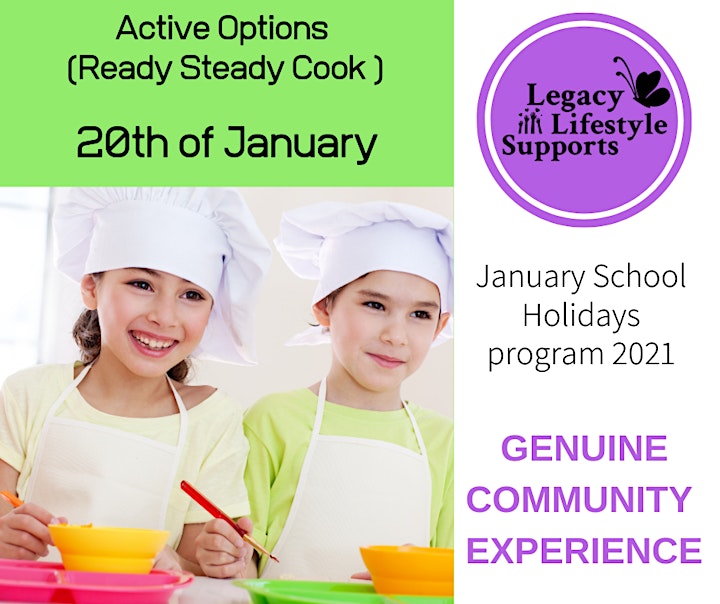 Join us at the Wardli Youth Centre for a day full of all kinds of activities, there is something for everyone!
This particular day though is structured around cooking skills '' Ready Steady Cook''. This cooking program can involve competition time frames ( everyone is a winner). It can make it fun and thrilling for the participants involved. Cooking programs have many benefits and rewards to the individual.
What are the benefits of working with food:
It gives you a reward at the end ( Yummy scrumptious food )
Creativity can make you feel alive and good
You are helping your brain stay healthy
Healthy growth and development
Better self-esteem and confidence growth
Social interaction with friends and diverse age ranges
Learning new skills while having fun in a social environment
Learning how to cook can save money and be great for finances
Cooking and preparing food yourself or as a team effort can improve diet and knowledge around food.
Participants can expect a little more structure for this activity day than we usually have, in order to support sensible social spacing and hygiene maintenance.
Other activities include the following:
Outdoor recreational play
Sports play
Garden Play including cooking with herbs and fresh produce.
Plant, flower and herb label making ( Your chance to be creative )
Please feel free to bring your bike with your helmet - NO helmet NO ride!
What to pack and bring with you:
• A jacket and beanie for outdoor activities, a change of clothes if able.
• A packed lunch which includes fruit something sustainable for lunch
* Please consider healthier options when packing lunch boxes and in case the food program option is unsuitable for the participant attending the event.
COVID NOTES
As per Australian health care guidelines, the following measures are now in place for all events with Legacy Lifestyle Supports,
Included will be extensive cleaning of all equipment and services used at events and will be specific to each event. Extra staff will be allocated to each event with specific COVID safe and cleaning monitoring.
Hand hygiene will be closely monitored with observations by all staff. Hand sanitizer will be available at all venues where events are held.
1.5M social safe distance Recommendation: Physical Distance of all workers and participants will also be in place at all events and properly monitored by LLS Staff.
If you are unwell or been around anyone who has contracted the virus, please do not attend the event and stay home to isolate for 14 days. Selected events are online via zoom for at home convenience.
If you would rather stay home and attend our selected online events that way, please feel free to do so by following our online instructions via the booking here on Eventbrite.
Important :
Please also label all personal items to reduce lost property and misplaced items.
Please bring your own drink bottle to avoid cross contamination.