Description
Meet your neighbours and get fit at Fitness in the Park. These classes will be provided by local F45 Training Director Aaron Yeak. Sessions will be fun, safe and open to all ages and abilities, from complete beginners through to the very active.
Bring: Towel and water bottle
Cost: FREE for residents; $50 for non-residents for the 9 weeks
Venue: Cracknell Park
When: Saturdays, 9am to 10am, 2 September to 28 October 2017 (9 weeks)

Passes can be booked at any time throughout the 9 weeks. The pass will be then valid for you to attend all classes from that date onwards.

This process also applies to non-residents - please note that you can only purchase the set ticket fee of $50, which will also allow access to the program from the date that you choose to purchase the pass from.
Non refundable.
Meet the Trainers!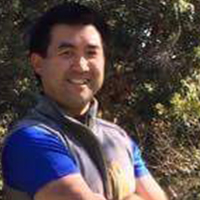 Aaron Yeak: Aaron is the Coordinator of the City's Fitness in the Park series and has brought together an amazing group of trainers to motivate, support and encourage participants to get fit and connect with each other. Aaron's passion is fitness for all and believes that being healthy and active can take place anywhere and anytime!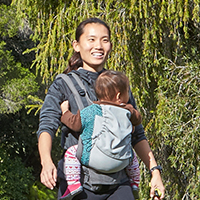 MJ Ong: Come train with Dr MJ! Her exercise sessions combine education with fitness, giving you a greater understanding of your physiology so that you can condition your body better and improve your health one step at a time for sustained results.
Dr MJ is an accredited exercise scientist with Exercise and Sport Science Australia and has a PhD in exercise physiology from The University of Western Australia. She specialises in pregnancy and postpartum fitness, providing fitness training and health coaching to women as 'The Babywearing Health Coach'. Her passions lie in getting mums active, fit and healthy which is an integral step to creating active healthy families.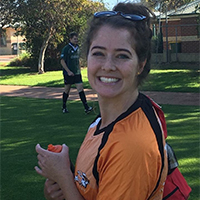 Christal Ryan: Come train with Christal! Her sessions will get your sweating in a safe, fun and creative way. Christal has 8 years experience as an athlete and coach of rowing in Western Australia. Beyond this she has completed a double major Bachelor of Science in Anatomy and Sport Science at the University of Western Australia and is set to complete her Bachelor of Science in physiotherapy at the end of 2017. Christal has a keen interest in working with athletes to meet their performance and rehabilitation goals and is a strong believer in the importance of movement and exercise for everyone, no matter what level, to achieve more mentally and physically healthy communities.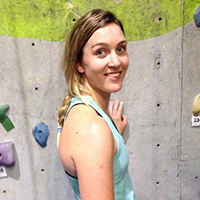 Gisela Losch: Come train with Gisela. Her sessions are designed to bring energy and drive into your day, with a good combination of fun and intensity to get you smiling and sweating. These sessions will challenge your body and mind and give you the fundamentals to improve your fitness.
Gisela is a certified Personal Trainer and Group Fitness instructor and is currently studying to become a teacher. She specialises in high intensity and sport specific training, using her skills to coach a variety of classes and surf lifesaving paddling teams. Her passion is set in encouraging people to push past limitations and provide fun and challenging sessions.