ACRI Chinese History Series: 'The new Chinese'
Description
The Australia-China Relations Institute (ACRI), in conjunction with the Chinese Australian Historical Society, welcomes author Barry Li to discuss his book The new Chinese (Wiley, 2017) which explores the history, culture and mindset of Chinese migrants in Australia.

Following his presentation, Mr Li will join Vic Edwards, Visiting Fellow in Banking and Finance at the Australian School of Business, University of New South Wales and Jingyuan (Jeanette) Wang, Executive Committee Member, Chinese Australian Historical Society for a panel discussion on the history of Chinese migrants and the implications for multiculturalism in Australia today. The discussion will be moderated by ACRI Director Bob Carr.

This is the third in ACRI's Chinese History Series.
Date: Wednesday 14 March 2018
Venue: Moot Court, Building 5, Block B, University of Technology, Quay St Haymarket NSW 2000
Time: 6.00pm - 7.30pm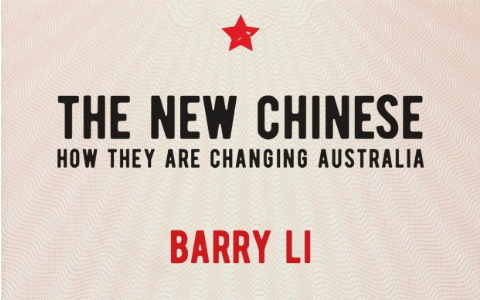 About the panellists
Barry Li
Barry Li has a Bachelor's degree in Economics from The University of International Business and Economics, Beijing and a Master of Commerce degree from Macquarie University. He is currently pursuing further studies at the University of New South Wales towards a Master of Commerce in Marketing. Besides being a social entrepreneur and a writer, he is a successful CPA accountant and ex-PwC auditor. He is a long-term volunteer and is currently serving on the CPA Australia Young Professionals Committee as the deputy chairperson. He is the author of The new Chinese: How they are changing Australia (Wiley, 2017).
Vic Edwards
Vic Edwards was born in Shanghai, China where his father was a stockbroker and also accountant for British American Tobacco Company. The family moved to Australia when Vic was five years old and he was educated at the University of Sydney and Macquarie University.
He is currently Visiting Fellow, Banking and Finance, Australian School of Business, University of New South Wales Australia and Professorial Visiting Fellow at China Youth University of Political Studies in Beijing. He has many refereed publications, and is a recent co-author of the textbook by Timothy W Kock et al., Bank management: A decision-making perspective (Cengage Learning, 2014).
Jingyuan (Jeanette) Wang
Jingyuan (Jeanette) Wang was born in Hangzhou, China and came to Australia in 2011 as an international student. She graduated from Monash University with a Bachelor of Arts (Communication and Journalism) degree. Since graduating she has worked at the State Parliament of Victoria, a boutique investment company and is currently embarking on a career in the aviation industry. Aside from work, she is also passionate about Australian-Chinese history and gender equality. Jeanette is a Chinese Australian Historical Society Executive Committee Member and Treasurer for the National Council of Women's NSW Young Women Branch. In 2017, Jeanette featured in an episode of ABC's Compass, 'Power of belonging', in which she discussed her experience as a young migrant to Australia.
ACRI is now on LinkedIn! Follow us to keep up to date with our events and research.