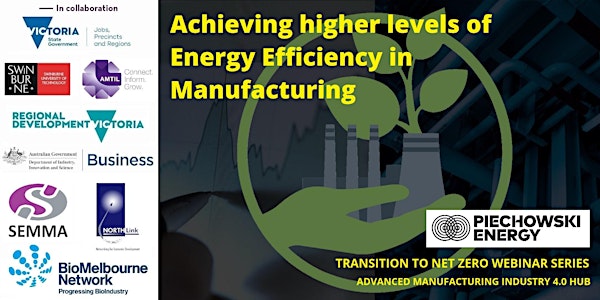 Achieving higher levels of energy efficiency in Manufacturing
___________________________________________________________________
About this event
Energy costs can represent a significant proportion of the overall production cost, often attributed to energy consumed by services supporting the manufacturing processes such as chilled water, heating water, compressed air, refrigeration, or ventilation. The complexity and interdependency of this infrastructure can create challenges for its efficient operation. Add to this the consideration of using renewable energy technologies, such as solar PV and batteries, as a strategy for offsetting your energy demand.
In this webinar, you will hear Dr Mirek Piechowski, Director at Piechowski Energy, explore energy demand management and reducing energy consumption, cost, and your emissions footprint by
Providing some examples of energy efficiency/recovery measures
Explaining how energy efficiency makes renewable energy technology investment more effective
Exposing how to take advantage of complex/interdependent infrastructure
Explaining some opportunities offered by energy services and production data analytics to better manage energy consumption and fault detection
About the presenter
Dr Mirek Piechowski has over 25 years industry experience in the energy engineering area, specialising in energy efficiency, renewable energy infrastructure and sustainable built environments.
Who should attend?
For senior leaders, managers, process/production engineers responsible for energy management/reduction or energy related positions, working in small to medium sized Victorian businesses in manufacturing and process related industries (e.g. Food & Beverage, Meat processing, Dairy, Agri-business, Defence, Pharmaceuticals etc).