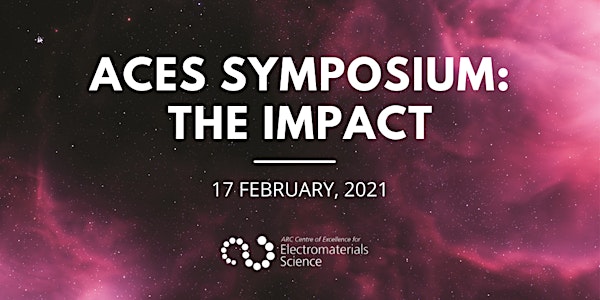 ACES Symposium: The Impact
Join us for ACES Symposium: The Impact, hosted online on February 17, 2022.
About this event
ACES End of Centre Impact Symposium
Join us for our ACES Symposium, set for February 17, as we celebrate the impact of the ARC Centre of Excellence for Electromaterials Science.
The symposium will feature presentations from ACES chief investigators, theme leaders and more.
View and download the program here.