About this Event
Would you like more JOY? more MONEY? more FUN? more EASE? or possibly just to have more consciousness, kindness & gratitude on our planet?
This is the Class that gives you EVERYTHING, you didn't think you could Choose! It is designed to allow you to become aware of the space from which you are functioning & dynamically creating your life from; without judgement and with a level of presence we don't often allow ourselves to have!
As an Access Consciousness Certified Facilitator, Sarah offers you her unique perspective & vast knowledge with using the pragmatic tools & techniques of the Access Consciousness Foundation Class.
Sarah holds back nothing & facilitates with a level of presence and kindness, that you are invited to be the same with yourself! From that space of no judgement and presence with no barriers, you are invited to know what you know!
Sarah meets you where you are at and encourages you to use and experience the tools in action, so you can then choose for you to continue for it to be the same, or to change it... it's all just a Choice; no right or wrong; good or bad... Just Choice!
With Choice, comes new possibilities for more and a different ways of being! Lack & limitation, pain & suffering can change or fall away and a new platform for you with new possibilities can show up... Perhaps more of what you would actually like?
The Foundation class also includes some of the Access Consciousness hands-on body processes. These processes, are nurturing kindness and caring for the body and a gift that assists your body energetically with change. They also allow you to move beyond limitation assist you in changing anything that isn't working in your life.
If you are ready for more, perhaps this class is for You?
To know more about The Foundation Class, please click the link here!
If you have done this class within the last 12 months and would like to pay the repeat price of $800, please call me directly on 0405 734656.
We look forward to you joining us....
Warmest regards,
Sarah Be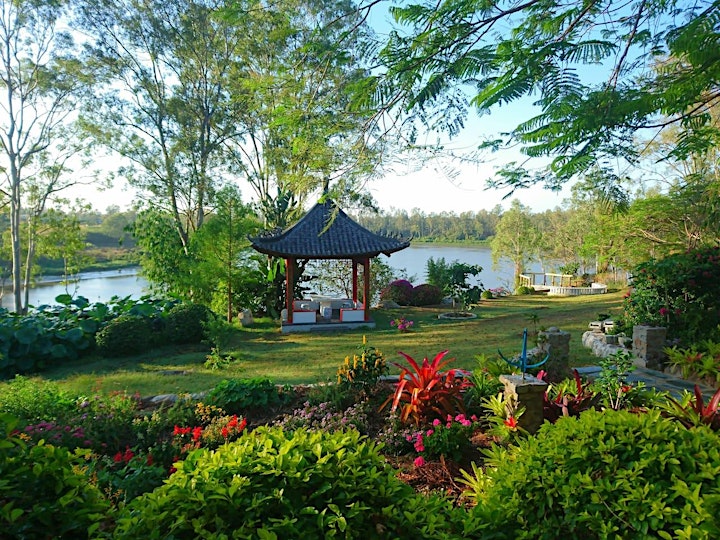 Here is the venue for this class! So excited to be doing the Foundation class here at the River House Retreat. We have limited spaces on this particular event so if you know you would like to choose it register now. The address for the class is 69 Lather Road Bellbowrie Qld 4070.