Description
Join us for a heart centered, life changing, soul nurturing day ♡

Featuring up to 40 exhibitors in the key areas of food, skincare, environment, wellbeing and exercise, plus a range of informative talks, classes, workshops and forums. This one-day event will provide you with the tools so you can make informed choices on what you eat, how you live and the products you use. Whether you're an avid health nut, at the beginning of your wellness journey, or yet to be inspired. We aim to plant the seeds, share the goodness and make a difference to you and your family's health.
TICKETING

Access All Areas:
- Access to ALL talks & workshops
- A Light Lunch
- Goody bag
- Bloom Magazine
- Access to exhibitors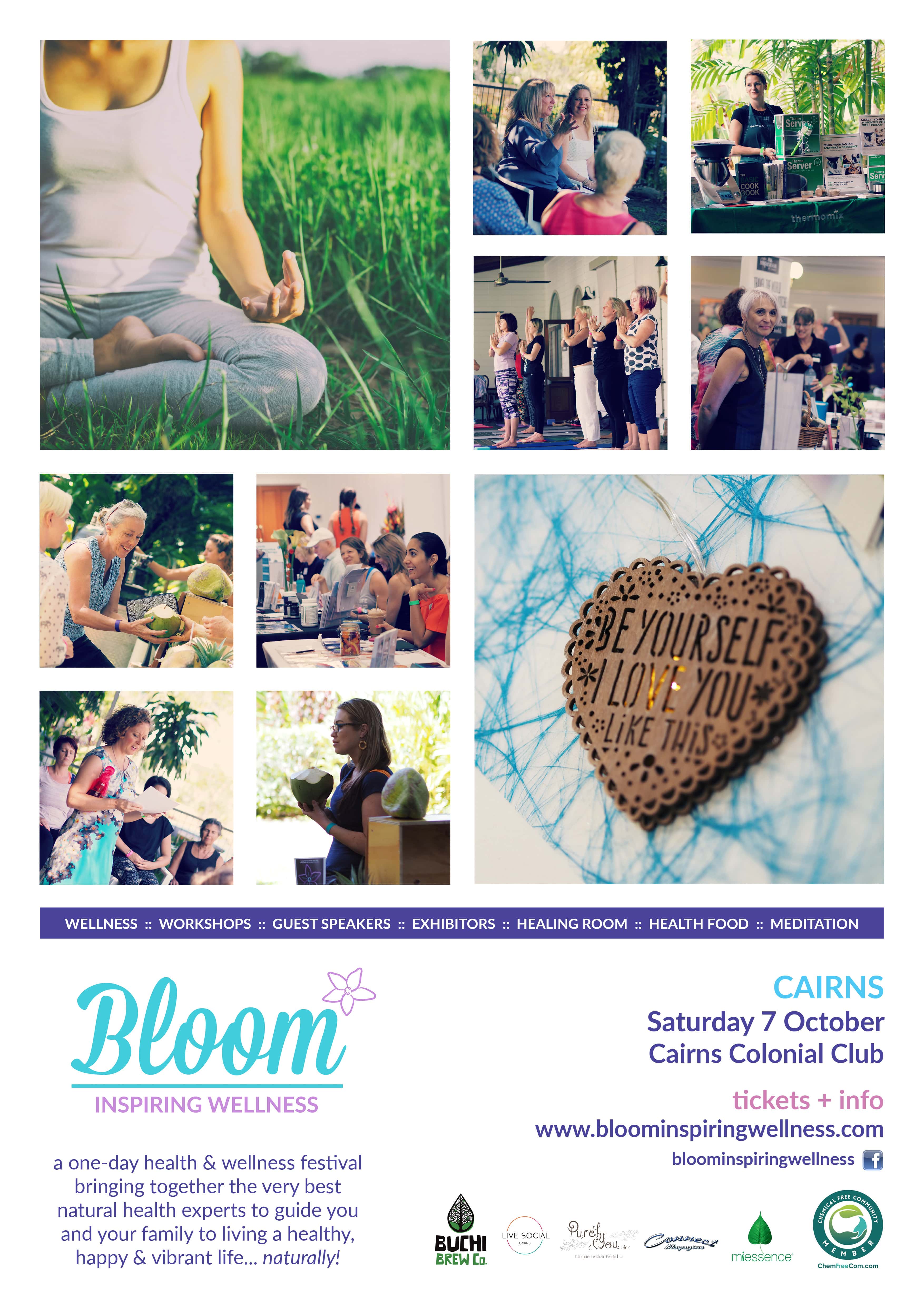 TESTIMONIALS
"If you're moving towards a chemical free life, there is so much available to you now. Thanks to Team Bloom for pulling together so many like minded individuals who through their own journeys and experiences have come through difficulties and are now standing up and showing up fully to share and inspire many to make a change and be the change"
"Congratulations to Emma Lodge on all her energy and enthusiasm to make a difference in our world, creating and delivering BLOOM. Make sure you get there today and be OPEN to learning something new, meeting someone new and perhaps even finding a different point of view!"
"I loved this event, being new to Cairns I got a great sense of community and wellbeing. Everyone was very friendly and welcoming. Plus there was lots to learn from all of the lovely people there"
"Just want to say WONDERFUL. I am determined to be more positive and make the most of relationships, meditate daily and cherish my body enough, to put in nourishing foods. Making life changes today and onwards"