Description
The Push and BIGJUMP will be running an Accelerator Program spanning 5 weeks focused on helping you open and build relationships with new prospects to make closing the sale easier.

Do you find yourself saying:

- I need more clients but I don't know how to break into new organisations.
- Sales is just so confusing to me.
- I'm not a sales person.
- My outreach keeps falling on deaf ears and I am getting nowhere with new prospects.
- Do I call the prospect? Do I email? Do I call again? I don't know what to do next. I feel stuck.

If so, then this accelerator program is for you.
We are going to take you on a 5 week journey and be with you every step of the way to build your skill set. The purpose of this accelerator is to impart the tools on you to be able to consistently get meetings with organisations and companies that don't know you.
The Program will entail:

Phase 1 - First Workshop on Wednesday 21st of June 2017 at Gravity Coworking Space Boardroom (Creek St). 5.30pm-8.00 pm This is a workshop, so the focus will be on you and working on your skills.

You will leave with:

- Your own tailored strategy for getting that first meeting with a new prospect.
- The value of your product/service summarised in 10-20 seconds (elevator pitch) in a way that your client will respond to.
- A structured Introduction Letter or Email.
- A strategy for your first meeting.

Phase 2 – We will run a Facebook Group for the duration of the accelerator while you are applying the tools and techniques from the workshop. You can share your experiences with the group and ask questions from our Sales Expert Paul Davies directly. You only get value if you put these ideas into practice – so let's work together to make it happen!
Phase 3 – Someone from our team will provide you with accountability calls each week to ensure you have your goals and outcomes set for the week.
Phase 4 - Second Workshop on Tuesday 11th July at Gravity Coworking Space Boardroom 5.30pm-8.00pm.
Here you will:

- Share your learnings and experiences with the group from your initial outreach.
- Refine your approach and pitch even further.
- Learn how to refine your approach to maximise potential for meetings.
- Learn how to move your opportunities into the closing phase.

Phase 5 - 1 on 1 in person meeting with Paul Davies for 1 hour. Here you can discuss your experiences and Paul can identify the tweaks that you need to put in place to polish your approach. This meeting will occur between the Initial Workshop and Final Catch up.

Phase 6 – Final Debrief.
Debrief with the rest of the cohort and Paul Davies at a city bar or café (venue to be discussed within the group) on Monday 24th of July (6pm-7pm)
Here you will share your experiences in an informal session, reflect on the journey and have an opportunity for last minute questions.

This Accelerator Program is NOT focused on:

- Closing deals. Instead we will help you setup opportunities that should be easier to close. We want to first focus on building the skills you need to open new leads and progress opportunities.

This Accelerator is NOT for you if:

- You don't want to cold approach organisations you don't know. These strategies will require cold calling and emailing.

To reiterate, this program will be focused on helping you open and build relationships with new prospects to make closing the sale easier.

About your Facilitator Paul Davies: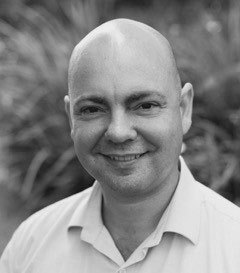 The presenter/facilitator will be Paul Davies, a sales specialist with 18 years' experience and has sold $30m during this time. Paul has personally mentored startups and small business for the past 4 years.
Paul knows how to help individuals better understand the process by which business customers make their purchase decisions, and how to better influence that process.
Over the past 18 years Paul has sold products ranging from Advertising, Professional Services, Consulting, Online Training and a range of Software/Online Platforms. Each sale has ranged from $1,000 to $1M. Paul has experienced sales cycles from a few days to 6-12 months for strategic customers. One important customer took over 2 years of effort to close.
Paul has experienced the boom (easy) years as well as the post-GFC years when the economy and growth was sluggish. Paul will teach how to improve your sales success, regardless of the economy, through a structured approach that is supported by personal experiences and templates.
The content of this workshop is based on primary experiences, as well as best-practice research; and is designed to help selling be a more natural process, and feel less "icky".
Your early bird investment is $497 in total for the entire program. Prices will go up to $597 a week before the accelerator begins.

Please note we have limited the places to 12 in order to give each person maximum attention and help them achieve their goals for successful selling.

If you want more information about the program please contact Paul Davies on paul.davies@bigjump.com.au to arrange a phone call.