Description
Three years ago, Committee for Perth and Shell took an in-depth look at the gender balance in Perth's corporate community through the Filling the Pool research report. The committee found that the Western Australian workforce has an especially low participation rate for women due to a series of unique barriers. From the findings, a road map was created with recommendations for Government, the corporate sector and women.
At this event, we're taking it a step further and asking the deep questions:
How are we
tracking against the road map?
How close is the pool to overflowing?
What do we need to do in order to enable women to 'dive in'?
We will speak to Committee for Perth CEO, Marion Fulker, and Shell Asset Manager, Sue Beattie, at our August event to discuss how Perth businesses are
diving in to
improve
diversity in the workplace
for a better bottom line.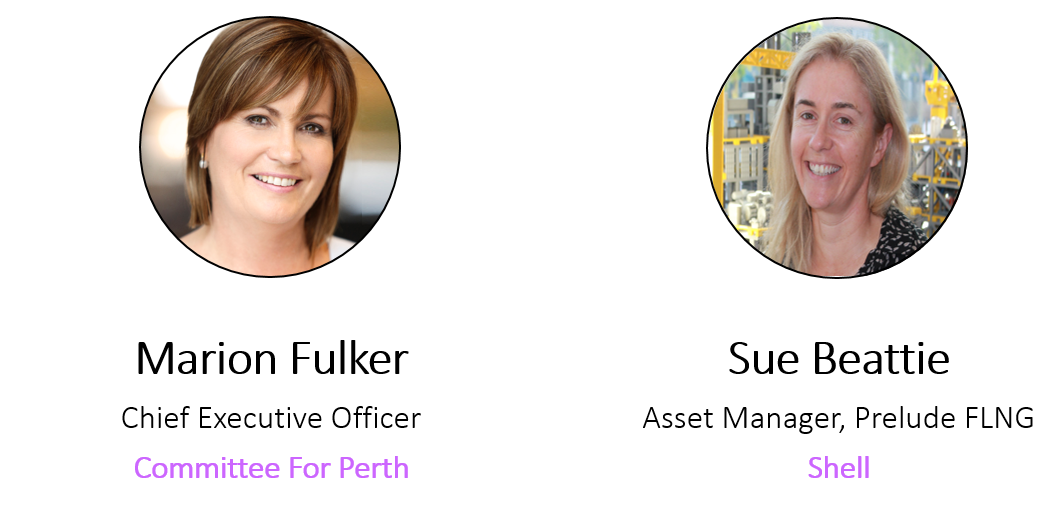 5.45pm Marion and Sue share their insights
7.00pm Formal event concludes, followed by networking
Drinks and canapes provided.
WIOG Professional Member** - $25
WIOG Student Member – $15
*Enjoy 20% off when you purchase 5 or more tickets.
**Sign up to be a professional member
here
Marion Fulker, Chief Executive Officer, Committee For Perth
Marion Fulker is the inaugural Chief Executive of the Committee for Perth Ltd. She took up the position in January 2007 having previously been the Executive Director of the Urban Development Institute of Australia (UDIA) WA Division. Marion is an Adjunct Senior Research Fellow at The University of Western Australia and holds an MBA from Curtin Graduate School of Business.
Marion has led a number of landmark Committee for Perth research projects including

Filling the Pool, a gender equality report aimed at growing the number of women participating and progressing in corporate life in Perth.

In 2015, Marion was named as one of Australia's 100 Women of Influence and in 2016 was the winner of the WA Telstra Business Woman of the Year in the For Purpose & Social Enterprise category. In 2017, she was named as a finalist in the Western Australia of the Year Awards.
Sue Beattie, Asset Manager Prelude FLNG, Shell
Sue is currently in her dream job as Asset Manager for the Shell Prelude FLNG, at a challenging and exciting time of the asset life! She has 22 years in Oil and Gas with Shell in Process Engineering, Operations and Maintenance roles. Sue is fortunate enough to have a career spanning many of the Shell production business units in refining, chemicals, upstream and LNG with roles in Australia, North America and the UK. She is passionate about the development of people and enabling teams to achieve their performance potential. Outside of work, Sue is an enthusiastic triathlete.

---
This event is proudly sponsored by HFW.