Description
Australian Christian Churches Western region gathering for pastors and their leadership teams.
Guest speaker: Rebbeca Nhep
Rebecca Nhep is the CEO of International Programs at ACC International. Rebecca has been working with ACCI for 16 years, 11 of which were field based in Cambodia working on community and family & community strengthening and family-based alternative care programs.
Special senior pastor session with Rebbeca Nhep
Team building session
Details:
Morning tea 10am
Finish: 2pm
Venue: Enjoy Church Ballarat East
Address: 512 Clayton Street Candian 3356
Admission: $20 per person morning tea and lunch included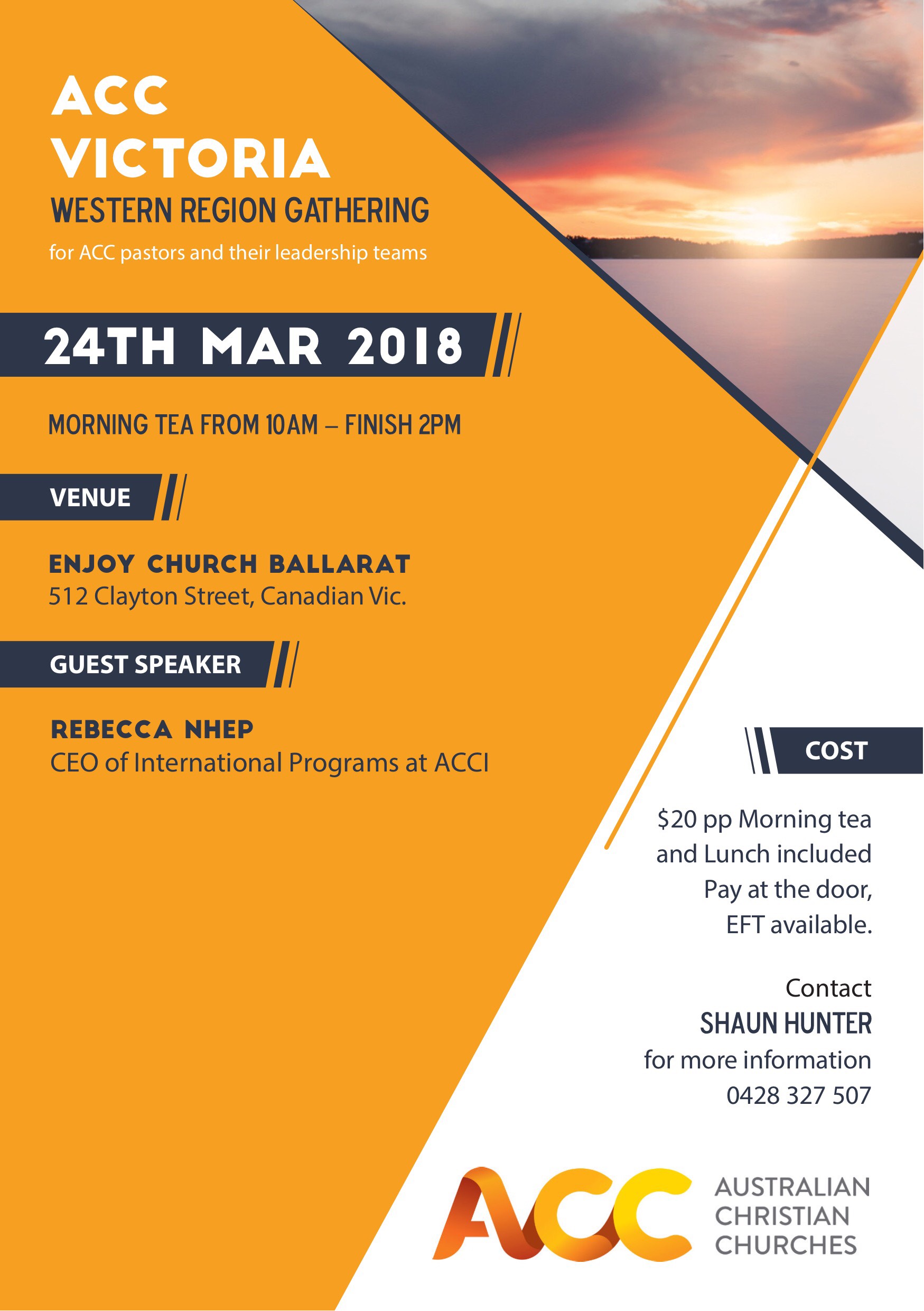 Contact Shaun Hunter for more Information