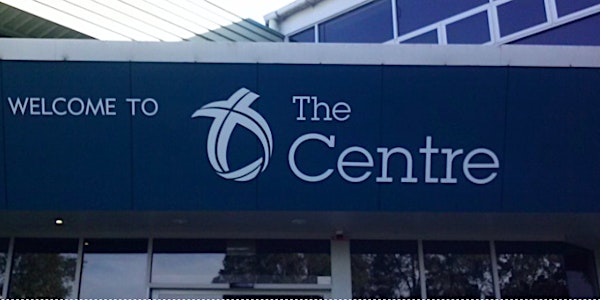 ACC DE Years 7-10 PDHPE Skills Workshop at The Centre, Dural (OPTIONAL)
Location
The Centre
1 Pellitt Lane
Dural, NSW 2158
Australia
This event is for DE students in Stages 4-5 (Years 7-10) who wish to attend the PDHPE Skills Workshop in Dural.
About this event
This is a skills workshop provisioned to allow a special focus on developing movement and team participation skills in:
Gross Motor skills
Futsal
Netball
Slider Hockey
European Handball
This optional PDHPE Skills Workshop is held at The Centre in Dural (North West Sydney). Attendance at this day counts toward the mandatory 15 days per year of face-to-face learning.
IMPORTANT:
Ticket registrations are to be completed by a Supervisor/Parent for DE students after reviewing the Canvas 'Residential Weeks' course.
Each student requires a ticket. It is essential to pre-book tickets at least one week prior. Registrations are not available at the door.
Save your e-tickets to scan at the door (on a device or printed).
Please check Canvas for more information as well as any updates that may be released prior to the event.
Locations:
This is the ticket registration page for DURAL for students in Years 7-10 attending the PDHPE Skills Workshop in Dural.

Check-in from 8:30am, ready for an 8:45am start. The onsite cafe is open for early arrivers.
All students must be picked up before 2:00pm.
What to wear:
The basic 'top and bottom' uniform (an ACC polo with ACC shorts or ACC tracksuit pants, not substitutes)
Appropriate footwear (sports/tennis shoes in reasonable condition, white socks)
Enclosed sports shoes: ie. runners/joggers (Thongs and sandals are not to be worn)
Other clothing (jacket or hat) must NOT display offensive images or language
Jewellery – only wear stud or sleeper earrings; other types pose a safety issue for activities
Refer to Uniforms fact sheet for dress code, uniform ordering details and more. https://docs.google.com/document/d/1WBG_YM9lkqoe4ytMKzkDzlsdL1ykeuz_cjPX99klbCk/edit?usp=sharing
What to bring: (Clearly label every item)
Packed recess and drink bottle for the day. Be nut aware by please avoid bringing nut based products. This does not include food labelled as "may contain traces of nuts".
If you are anaphylactic or asthmatic, ensure your current action plans are supplied with required medication (EpiPen or inhaler)
No devices are required for this day
Guidelines - It is essential that all students:
Bring inexpensive items
Label all of your belongings
DO NOT BRING sharp objects, scissors, pocket knives or any illegal items (including vapes)