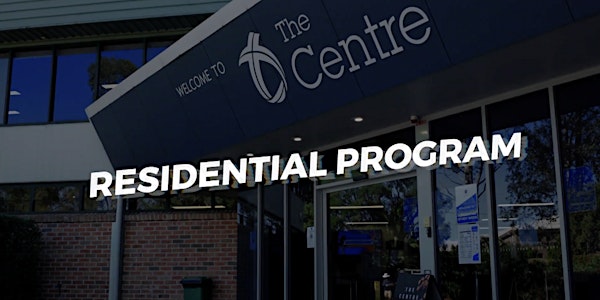 ACC DE Residential Week Term 3, 2022: Yrs 1-10 at The Centre, Dural
Location
The Centre
1 Pellitt Lane
Dural, NSW 2158
Australia
This event is for DE students in Years 1-10 who wish to attend the Term 3 Residential Week based in SYDNEY
About this event
25.7.2022 Notice: > > UNDER REVIEW - REGISTRATIONS SUSPENDED UNTIL FURTHER NOTICE < <
Please attend the information webinar on Wednesday 27th July for an important update regarding Residentials.
------------------------------------------------------------------------------------
This Residential Study Week is held at The Centre in Dural (North West Sydney). Attendance at this week counts toward the mandatory 15 days per year of face-to-face learning. Distance Education students are expected to attend the full five days, from Monday to Friday.
IMPORTANT:
Ticket registrations are to be completed by a Supervisor/Parent for DE students after reviewing the Canvas 'Residential Weeks' course.
Each student requires a ticket. It is essential to pre-book tickets at least one week prior. Registrations are not available at the door.
Save your e-tickets to scan at the door each day (on a device or printed).
Transport (to and between venues) and accommodation are not provided. These must be arranged by each family.
Please check Canvas for more information as well as any updates that may be released prior to the event. The 2022 Annual Residential Schedule fact sheet includes an overview of event dates and an explanation of mandatory requirements, ticketing, uniforms and 'planning in uncertain times' (COVID).
Locations:
This is the ticket registration page for DURAL for students in Years 1-10 who are not attending a Newcastle Residential.

Check-in from 8:15am each day, ready for an 8:45am start. The onsite cafe is open for early arrivers and we appreciate any help setting up furniture on main court.
Check-out is staggered, with Yr.1-6 from 2:15pm and Yr.7-10 from 2:35pm.
All students must be picked up before 2:50pm.

Students in Year 11 are required to attend the Residential Week at Marsden Park (no other locations). Do not complete this form. Use the link for Marsden Park tickets.
Students in Years 1-10 planning to attend the Residential in Newcastle instead of in Sydney, do not complete this ticket registration. Use the link for Newcastle tickets.
Support:
Only a small number of authorised 'Support Supervisors' can stay during the program (pre-booked) provided they follow all relevant COVID-smart guidelines. Please contact emmaruffin@acc.edu.au (email subject 'Residential Support Supervisor?') before booking your tickets if you believe this applies to you or was a condition of enrolment and we have not yet contacted you with special instructions for ticket booking.
What to wear:
The basic 'top and bottom' uniform (an ACC polo with ACC shorts or ACC tracksuit pants, not substitutes)
Appropriate footwear (sports/tennis shoes in reasonable condition, white socks)
Optional Face mask (Not required, but can be worn if desired)
Enclosed sports shoes: ie. runners/joggers (Thongs and sandals are not to be worn)
Other clothing (jacket or hat) must NOT display offensive images or language
Jewellery – only wear stud or sleeper earrings; other types pose a safety issue for activities
Refer to Uniforms fact sheet for dress code, uniform ordering details and more.
What to bring: (Clearly label every item)
Packed recess, lunch and drink bottle for each day.

Be nut aware by please avoid bringing nut based products. This does not include food labelled as "may contain traces of nuts".

If you are anaphylactic or asthmatic, ensure your current action plans are supplied with required medication (EpiPen or inhaler)
Equipment for learning - Items needed to complete regular online work each day:

A fully charged laptop computer (for each student)
Charger (just in case. It can't be plugged in all day)
Headphones (to hear Canvas videos)
Course material, notebook/paper
Primary 'book pack' materials (everything you will need for this week of learning. e.g. Maths Prime textbook, etc).
Pencil case containing a variety of classroom stationery (pens, pencils, ruler, etc, but no scissors) and paper for completing offline work and other activities

All Primary students receive a coloured cap at their first Residential week for the year and thereafter should bring it to each Residential.
Internet connection:

Dural - WiFi provided
Marsden Park - WiFi provided (security setup required on arrival)
Guidelines - It is essential that all students:
Bring inexpensive items (aside from your computer)
Label ALL of your belongings
Take responsibility for the safety and security of your belongings and those of others. Personal valuables insurance is recommended for electronic devices.
DO NOT BRING sharp objects, scissors, pocket knives or any illegal items (including vapes)
Photography note:
Photos and video may be taken of Residential activities by the College. Where students are easily identifiable (close up, not large group), the photographer will check each student's ID name tag to see if 'permission to photograph' has been granted and exclude those who do not have this permission recorded in our College database.
An exception to this is that the College may take individual student portraits for the sole purpose of updating profile records in order to better identify students throughout their enrolment.
Supervisors and visitors are encouraged to respect the privacy of other students by not to taking photos or videos that include children other than their own relatives.
Unexpected Illness & Absence
Email explanation and evidence (medical certificate) to  mpde.attendance@acc.edu.au 
Catch-up sessions are difficult.