ACBC QLD - The Ins and Outs of China Outbound Investment 31 March
Description
In response to the rapidly evolving situation in Australia, ACBC QLD regretfully advises that the Ins and Outs of China Outbound Investment event on Tuesday, March 31st has been postponed until further notice. A rescheduled date will be announced as soon as we can. This was a very difficult decision, however, the health and wellbeing of our staff, members and guests is our first priority. We appreciate that this may come as a disappointment for many of us who were looking forward to this event. We are committed to supporting our members and our experienced speakers are looking forward to connecting with you when the event has been rescheduled.
Date: Tuesday 31 March 2020
Time: 11.45am registration for 12.00pm - 2.00pm
Venue: King & Wood Mallesons, Level 33, Waterfront Place, 1 Eagle Street, Brisbane
Format: Presentation and Q&A
In conjunction with King & Wood Mallesons, we invite you to an exclusive boardroom lunch discussing the latest updates, trends and challenges facing China as a major global foreign investor.

Topics for discussion include:
What capital controls do Chinese investors need to consider when investing in Australia?

What other outbound approvals and processes are involved, and who are the regulators?

What is the Chinese Government's current attitude towards outbound investment?

What are the biggest challenges and how can those be overcome?

Is there still a "China premium" compared to investors from other jurisdictions?

What can we do better at our end to assist?

How is FIRB perceived by Chinese investors?

This is an opportunity to hear what Chinese investors are taking into consideration when looking across the shore, and what this means for businesses in Australia. The discussion will be led by Jonathan Grant, Partner; and Karim Issa, Senior Associate from King & Wood Mallesons.

We hope you can join us.
PRESENTERS
Jonathan Grant
Partner, King & Wood Mallesons

Jonathan is an Australian M&A and securities partner (based in our Shenzhen and Sydney offices). He specialises in public and privately negotiated M&A including schemes of arrangement, takeovers, asset/share sales, competitive sales processes and joint ventures and other corporate transactions including capital reductions, buy-backs and share sale facilities.
Jonathan has acted for numerous PRC clients on their outbound M&A initiatives across the globe. He has also advised both domestic PRC and international clients on a range of transactions in China, including public takeovers, asset/share sales, equity investments, joint venture arrangements and service supply and distribution arrangements.
His sector focus and experience includes financial institutions, healthcare, renewable energy, agribusiness and infrastructure.



Karim Issa
Senior Associate, King & Wood Mallesons

Karim has ten years' experience advising private equity houses, financial institutions, technology companies and other corporates in their joint ventures, equity capital market transactions and cross-border public and private M&A matters in Australia and throughout Asia with a focus on the Greater China region. Karim has six years' experience working in Beijing and has also worked in Tokyo and Hong Kong for top tier international law firms.
Karim also speaks Chinese Mandarin.

EVENT PARTNER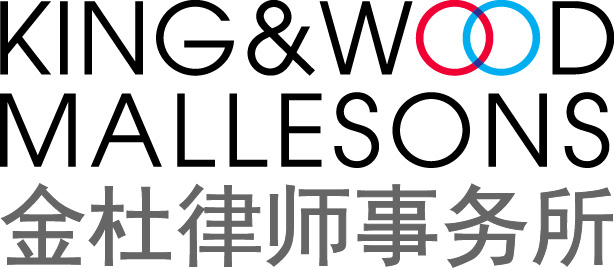 In accordance with the Australian Government COVID-19 guidelines, we respectfully request that you do NOT attend this event and immediately advise us by calling 07 3835 4765 if:
You have travelled to mainland China and Iran, or come into direct contact with a person confirmed to have COVID-19

You have travelled or transited through Hong Kong SAR, Macau SAR, Republic of Korea or Italy within the last 14 days
Please email the Queensland Secretariat at acbc.qld@acbc.com.au if you have any questions or concerns regarding this.
Please visit here for more details about the Australian Government COVID-19 guidelines.
Notice of Filming and Photography
By attending this Australia China Business Council Queensland (ACBC QLD) event you consent to interview(s), photography, audio, and/or video recording and its release, publication, exhibition, reproduction, for any purpose and in any media (including social media) by ACBC QLD. You release ACBC QLD and its officers, employees, agents and contractors from any liability connected with the taking, recording, digitising or publication and use of any interviews, photographs, or audio and video recordings.
By entering this event, you waive all rights to any payment or royalties for the use of these materials irrespective of whether a fee for admission has been charged. You also waive any rights to inspect or approve any photo, video or audio recording taken by or on behalf of ACBC QLD.
If you do not consent to photography, audio or video recordings please see ACBC QLD event staff.