ACBC NSW: State of the Nation 'China's Travelling Millennials' - Quarterly...
Description
Come aboard the James Craig Tall Ship and join an expert discussion on why sophisticated market insights and cultural understanding are essential to ensuring Australia's tourism offering caters to the unique needs, tastes and preferences of these globetrotters.
Our panel of tourism industry representatives will lead discussions on:
Understanding the needs of Chinese travellers

Ensuring your tourist facility is offering a unique experience

Upskilling tourist providers with the right skill set to attract and increase visitors

How the tourism industry can collaborate to create holistic experiences that attract Chinese millennials
Event Details
Date: Thursday 3 May 2018
Registration at the foyer of the Australian National Maritime Museum: 5.00pm to 6.00pm
Optional boat tours at 5.10pm and 5.20pm
Seminar at Australian National Maritime Museum: 6.00pm - 7.30pm
Networking and canapes on the James Craig Tall Ship (200m away from Australian National Maritime Museum): 7.30pm-8.30pm
Panellists

Phillipa Harrison, Executive General Manager, International, Tourism Australia
Simon Henry, Founder, UWAI
Lin Zhang, Area Manager – Global Hotel Business Department, Australia and New Zealand, CTrip International
Janene Rees, Founder and International Tourism Specialist, Rees International
Andy Jiang, Global Strategy Consultant and Former GM, China at Tourism Australia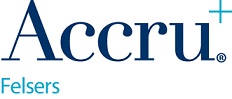 SPEAKER BIOS
Phillipa Harrison, Executive General Manager, International, Tourism Australia

Phillipa Harrison joined Tourism Australia in February 2017 to head up the organisation's international operations for Asia, the Americas, Europe and New Zealand as well as Global Distribution and Partnerships. In this role Phillipa oversees Tourism Australia's network of international offices spanning 12 countries as well as managing airline relationships and distribution channels, working in partnership with the industry to grow the inbound market for Australian tourism. Prior to her current role, Ms Harrison spent six years working for Hamilton Island Enterprises and before that held a variety of senior sales, marketing and product roles at Viator Systems (Sydney), Base Group (Sydney), STA Travel (London), Contiki Holidays (London), and Trailfinders (London).
Simon Henry, Founder, UWAI
Simon is the Founder of UWAI.com, a simple tool to help local businesses reach the world's largest and most affluent tourist market, that of outbound Chinese. Chinese tourists spending more than 3 times your local customers yet is hard for local businesses to engage this segment. UWAI as part Yelp, TripAdvisor, Point of Sale support and a personal translator, all rolled up into a trusted brand for Chinese tourists, reaching them
through our apps, websites, channel partners, and social media channels. UWAI is a tourism utility, part of essential new world of digital infrastructure that drives jobs growth nationwide in both city and regional areas alike. UWAI is currently in English, Simplified Chinese and Traditional Chinese.
Launched in South Australia as a world first in August 2017, UWAI is a platform comprising consumer facing apps, business facing engagement tools and sophisticated content distribution and management systems. The goals are to help more Chinese tourists spend more money with more local businesses, driving jobs, exports, local brand sales and education exports. Prior to UWAI, Simon and his Co-Founder Andrew Taylor created, grew and exited Juwai.com. Juwai was founded in 2011 and is the first trusted Chinese brand ever created by westerners in China. Juwai is a global destination marketing platform in the portal segment founded
on the promise of opening up the world to Chinese consumers, becoming the generic term in Chinese for Chinese to find international property. They were instrumental in growing a new market from USD$4.5 billion to over USD$52 billion in 6 years. Simon has a BA in Asian Studies from the Australian National University and an MBA from the Queensland University of Technology. He has lived and worked in Asia for almost 20 years in predominantly technology and product roles including Baker McKenzie in Thailand, The University of Queensland, LJ Hooker, The REA
Group, Co-Founder of Juwai.com and Founder of UWAI. Simon's has both broad and deep experience in startups, entrepreneurship, cross border marketplaces and destination marketing strategies. Simon has lived in China, Hong Kong, Macau and Thailand.
Mrs. Lin Zhang, Australia and New Zealand Area Manager of CTrip International
Mrs. Lin Zhang, Australia and New Zealand Area Manager of CTrip International Accommodation Business Unit based in Australia. CTrip is a leading provider of accommodation reservation, transportation ticketing, package tour and corporate travel management and other travel-related services in China. It has gone through rapid growth since its inception in 1999 and become China's largest travel company. The Company is listed on the NASDAQ with a market cap of USD$20 billion. CTrip International business expansion has accelerated particularly in recent a few years. Under Mrs. Zhang's lead, CTrip Australia developed more than 9000
hotel partnerships in 2017.
Previously, Mrs. Zhang act as Investor Relations manager for CTrip group based in Shanghai, has many insights about the Chinese travel market, and provides advice to help Australian local suppliers to attract more Chinese customers.
Janene Rees, Founder and International Tourism Specialist, Rees International
Janene Rees is a visionary who is well known throughout the industry as being a passionate advocator for regional tourism. Her likeable nature and can-do attitude has attributed to her success throughout her tourism career.Janene has worked in the tourism and hospitality sector for all of her working life. Janene's passions truly lie in connecting with our amazing regional destinations and showcasing it to the world.In 2005, Janene took up a position in Port Stephens. She was Sales & Business Development Manager for Moonshadow Cruises and Port
Stephens 4WD Tours in Nelson Bay. Moonshadow Cruises carry over 100,000 passengers annually in Port Stephens.
This is where Janene developed her strong desire to increase the awareness of the regional tourism as well as increase the bottom line of tourist operators. The results has seen new and innovative ways of increasing visitation from domestic and international markets in particular China, Korea, Hong Kong and India.
Andy Jiang, Global Strategy Consultant and Former GM, China at Tourism Australia
Andy Jiang is a global strategy consultant specialised in helping businesses to succeed in the China market. Most recently, Andy was the China Country Manager at Tourism Australia, responsible for growing China to become the largest and the most valuable source market for the Australian visitor economy. Prior to his tourism career, Andy advised Australian resources, energy and agricultural businesses seeking strategic investments from China.
Although China presents an enormous opportunity for many Australian businesses, it is one of the least understood markets due to cultural differences, digital divide and a rapid pace of change within the country. Acquiring a sound understanding of China and formulating a viable strategy in that market are vital to any Australian businesses looking to build their future success in Asia. Andy is also a charismatic public speaker with a strategic mind who can tailor China market information and insights to suit specific business requirements and objectives. Having worked with stakeholders across all levels of an organisation,
Andy is experienced in a wide variety of speaking engagements – from boardroom workshops to industry conferences. A Shanghai native, Andy has studied and worked in China, the United States, France, Singapore, Russia and Australia. Andy is fluent in Mandarin Chinese, has a Chartered Financial Analyst designation,
and received his MBA degree from INSEAD.