ACBC NSW: Seminar - The New Chinese Tourist - Success Factors in the Evolvi...
Description
Principal Event Partner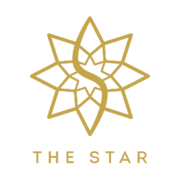 Seminar - The New Chinese Tourist - Success Factors in the Evolving Chinese Tourism Market
Chinese tourists spend the most per night of all Australia's source markets. Their preferences are changing with a new generation of tourist seeking unique and authentic experiences - but with all the conveniences of home.
Chinese tourism to Australia is growing rapidly, with an increase of 10.6% (Source: ABS) over the past year from Chinese tourists - This growth is tipped to continue as Australia is seen as an exciting and unique place to visit.
How do Australian businesses tap into the lucrative Chinese tourism market?
Are you ready for this continued growth?
Event Supporter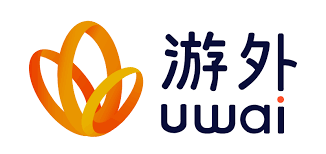 Event Details

Topic: The New Chinese Tourist - Success Factors in the Evolving Chinese Tourism Market
Date: Wednesday, 17 October 2018
Time: 5:30pm arrival, 6:00pm start - 8:00pm
Event Status: Members and non-members
Venue: Attic, The Star Event Centre, Level 3, 80 Pyrmont Street, Pyrmont NSW 2009.
Format: Seminar (presentation and panel discussion)
Price: Member $45, Non-member $88 (Excluding GST and processing fees)

Event Overview
Whether you currently have a tourism experience that is ideal for the Chinese tourist or you want to grow your tourism business that has already seen success in this market, this is an ideal forum for you to hear the latest insights about:
Creating an unforgettable customer experience.
The new Chinese consumer and what they want.
Payment channels that serve Chinese tourists better.
The opportunities for Australian businesses.
The challenges we face and how to overcome them.
At this seminar, you will hear from industry experts who will share their experience and knowledge of the Chinese tourism market.
This event will include a series of speakers as well as an expert panel, followed by a Q&A session, providing you with the latest insights and knowledge.
This event has been driven by the ACBC Tourism sub-committee which has a broad range of representatives, including KPMG, Accor Hotels, Qantas, uWai, Star Entertainment Group and Australian Turf Club.
Keynote Speakers and Panellists
Keynote
Lisa Ronson, Chief Marketing Officer, Tourism Australia
Expert Panel
Gerard Robb, Vice President, Business Development, Far East Asia, The Star.
Cheryl Zhong, Director and Co-Founder, Equity Travel Group.
David Keir, CEO and Founder, Freedom Road Travel.
Emily Davis, Senior Manager, L.E.K.
Alison Airey, CEO, ACBC NSW.
Bio - Lisa Ronson, Chief Marketing Officer, Tourism Australia
Lisa Ronson is the Chief Marketing Officer for Tourism Australia. In this role, Lisa is responsible for leading the organisation's global marketing strategy – which includes Global Marketing and PR, Digital, Social, Content, Creative and campaigns, Signature Experiences, Market Research and Insights.
Lisa Ronson joined Tourism Australia in February 2015 and is a commercially focused Senior Executive with 20 years' experience, across multiple national and global brands and a diverse range of industries. Prior to joining Tourism Australia Lisa was the General Manager, Brand and Advertising for Westpac. Lisa has also held roles with Carlton and United Breweries as Senior Marketing Manager, with Visa International as Marketing Director for Australia and NZ, with Telstra as Head of Marketing Services and David Jones as General Manager, Marketing.
Bio - Gerard Robb, Vice President, Business Development, Far East Asia, The Star
Gerard has spent considerable time internationally in business. He has extensive experience operating businesses in China. This has given him a unique skill set that allows him to identify gaps in markets where cross border business looks to integrate and or partner to maximize their operations. He also has the interpersonal and cultural liaison skills required to smoothly solidify arrangements in a timely manner.
His most recent venture has seen him immersed in the Asian / Australian investment market, facilitating cross border investment. He operates as a conduit between Eastern and Western business assisting companies and individuals from both cultures according to their specific business objectives.
Gerard holds a double major degree at Monash University Australia, Bachelor of Arts Languages Japanese / Chinese. This degree spanned 3 countries, Japan, China and Australia. He also has completed a Diploma of Financial Markets – FINSIA.
Gerard has also successfully competed at an international level for Australia in Athletics.
Bio - Cheryl Zhong, Co-Founder and Director, Equity Travel Group
Cheryl Zhong is the Director and Co-Founder of Equity Travel Group which offers a diversified portfolio in the tourism industry, spanning from leisure travels, government delegation travels, luxury travels, online booking engine tailored for FITs to conference and events groups, all with a very strong focus on the China market.
Equity Travel began in 2003 as an inbound tour operator, specializing in leisure group travels from greater China. The business has expanded to become a consortium with development over more than fifteen years. The headquarters remained in Sydney and is supported by branch offices and coach fleets in Gold Coast and Melbourne with overall coverage of operations in Australia nationwide.
Cheryl Zhong grew up in Guangzhou China. Her knowledge and ties with China not only gives an intuitive edge on how to work with this massive country, and it always lands on locking in with the Aussie service providers who welcome the business from China.
Cheryl is a frequent speaker at various industry functions and conferences organised by Tourism Australia, Tourism & Events Queensland, Tourism Victoria, Tourism Western Australia, Brisbane Marketing, Gold Coast Tourism and the Australian Tourism Export Council. For the consecutive ten years, she sat on the Advisory Panel of the ADS Scheme which is the China Approved Destination Status derived from the China-Australia bilateral agreement to boost Chinese nationals to travel to Australia.
Coming into the second decade in the twenty-first century, Cheryl leads the team at Equity Travel Group to focus on luxury travels for discerning clientele and destination inspired experiences for independent travellers.
Bio - David Keir, Founder and CEO, Freedom Road Travel
David Keir is an entrepreneur who first came to China in 1993 and has built successful companies in China.
He is founder and CEO of Freedom Road Travel, a China based travel agency specializing in experiential travel for corporate and individual clients. The company has offices in Shanghai, Sydney, Brisbane and Los Angeles. Freedom Road Travel has world class management standards and provides excellent service to its customers.
David previously founded Dash Brands in 2006 - a Shanghai based quick service restaurant company. Dash Brands has Master Franchise rights for Domino's Pizza in eastern and northern China, with more than 130 Domino's restaurants in Shanghai, Beijing, Tianjin, Jiangsu and Zhejiang and soon also in Guangzhou and Shenzhen.
Dash Brands has invested more than US$100m in China developing its China business and employs 3,000 people. Previously, the company also operated Subway restaurants in Shanghai and Jiangsu.
Previously, David was Subway Development Agent in Beijing in 2005 and 2006, where he demonstrated his ability to turn around businesses and set global standards of operation in the China market.
Prior to this Subway role, David worked in corporate finance with Deloitte in Beijing for four years. In this role, he advised numerous multinational companies on their inbound investment strategies. He also worked for an Australian owned property investment company, Dennis Family Corporation, in Wuhan in 2003 and 2004.
David was Chairman of the Australian Chamber of Commerce in Shanghai from 2010 to 2012, a period during which membership and revenues grew by 30 per cent to their highest ever levels, and Austcham Greater China was formed. He was also a director of Xin Xing Aid for Street Kids from 2008 to 2011.
David first moved to China in September 1993 as a student at the Beijing Language Institute to study Chinese. He has since lived in Beijing, with periods living in both Hong Kong and Wuhan, before taking up residency in Shanghai in January 2007.
David holds a Bachelor of Arts and Bachelor of Economics (Honors) from the University of Queensland in Australia and is also a Chartered Financial Analyst. He moved back to Sydney with his wife, daughter and son in 2017. David speaks fluent Chinese and is an Australian national.
Bio - Emily Davis, Senior Manager, L.E.K
Emily Davis is a senior manager in L.E.K.'s Sydney office. She has over ten years consulting experience in Australia, New Zealand and South-East Asia, with her recent work focused primarily on the consumer, tourism, aviation and airports sectors. She has extensive experience in developing consumer behavioural insights across a wide range of industry sectors, and has worked with a number of tourism marketing agencies and tourism operators on their corporate strategies.
Emily led much of the research and development of two recent L.E.K. reports: How The China Tourism The China Tourism Economy: Reaching Australia's Potential, which was written in collaboration with the ACBC, and The Millennial Traveller – Implications for Airports. She holds a Bachelor of Engineering from the University of NSW and an MBA from Harvard Business School