Sales Have Ended
Registrations are closed
Thank you so much for registering for the launch of ABOUT BLOODY TIME! We look forward to plotting a menstrual revolution with you.
Sales Have Ended
Registrations are closed
Thank you so much for registering for the launch of ABOUT BLOODY TIME! We look forward to plotting a menstrual revolution with you.
Description
Along with our good friends at the Readings Foundation, we are thrilled to invite you to a very special book launch, celebrating the release of ABOUT BLOODY TIME: THE MENSTRUAL REVOLUTION WE HAVE TO HAVE.
Be treated to an introduction from Clementine Ford, feminist writer and foreword contributor to ABOUT BLOODY TIME; and hear co-authors, Karen Pickering (feminist organiser) and Jane Bennett (menstrual educator) in conversation with Mary Crooks AO (Executive Director, the Victorian Women's Trust).

This event will take place mere hours after the Victorian Women's Trust's Pozible campaign to fund ABOUT BLOODY TIME comes to a close.
You can help make this book launch even more celebratory by making a Pozible pledge today: https://www.pozible.com/project/help-publish-about-bloody-time
Your pledge secures your copy of the book and guarantees ABOUT BLOODY TIME will be distributed widely.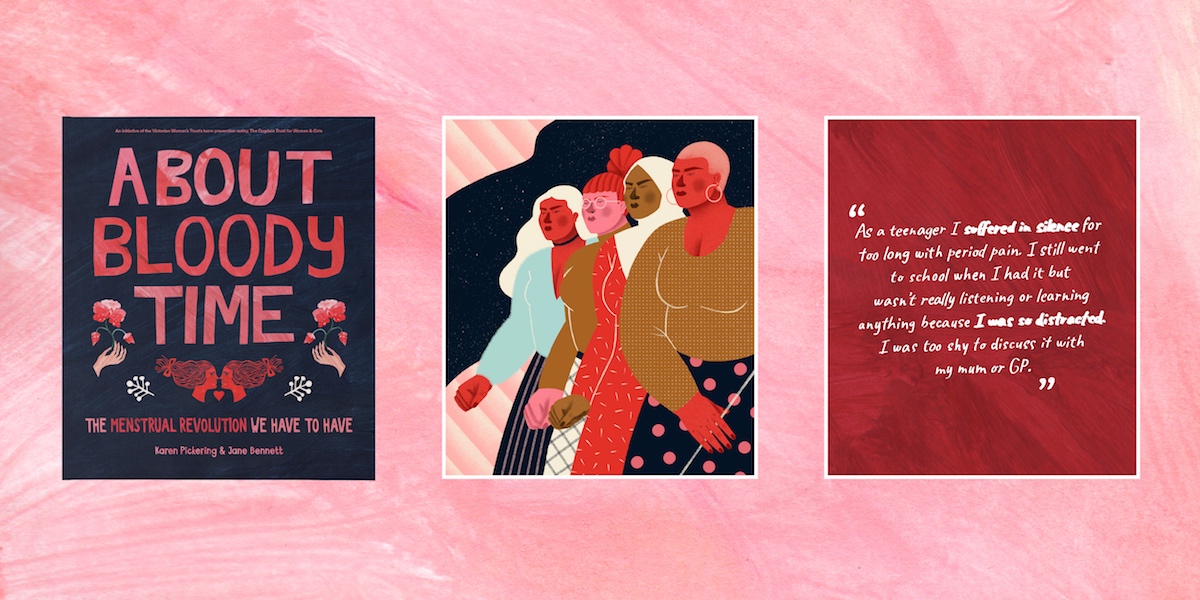 "ABOUT BLOODY TIME should be on bookshelves everywhere: I only wish it had been on mine when I was younger" - Clementine Ford
ABOUT BLOODY TIME makes the case for menstrual revolution as an essential key to unlocking gender equality. Thousands of women and girls shared their experience of menstruation and menopause. The results were clear. Shame. Stigma. Humiliation. Disgust. Negative attitudes are pervasive, entrenched, and harmful.
This book digs deep into the menstrual taboo: where it exists, how it came to be and why it's so resilient. Our culture asks women and girls to view their bodies through a prism of negativity and fear. We want to change that.
We propose a positive new culture of menstrual wellbeing, helping women and girls to more deeply understand and trust their bodies, and giving them important tools to challenge, and disrupt, the status quo.
All women and girls are entitled to respect, dignity and a belief in the integrity of their bodies. In this work, we build on these goals, multiply the solutions, and share our plan to revolutionise menstrual culture and transform our whole society.
Because it's about bloody time.
---
Since 1985, the Victorian Women's Trust has fearlessly advocated for the rights of women and girls. ABOUT BLOODY TIME: THE MENSTRUAL REVOLUTION WE HAVE TO HAVE is a crucial part of the gender equality project. The Victorian Women's Trust brings together the writing talent of Karen Pickering and Jane Bennett to produce a ground breaking work that will change lives.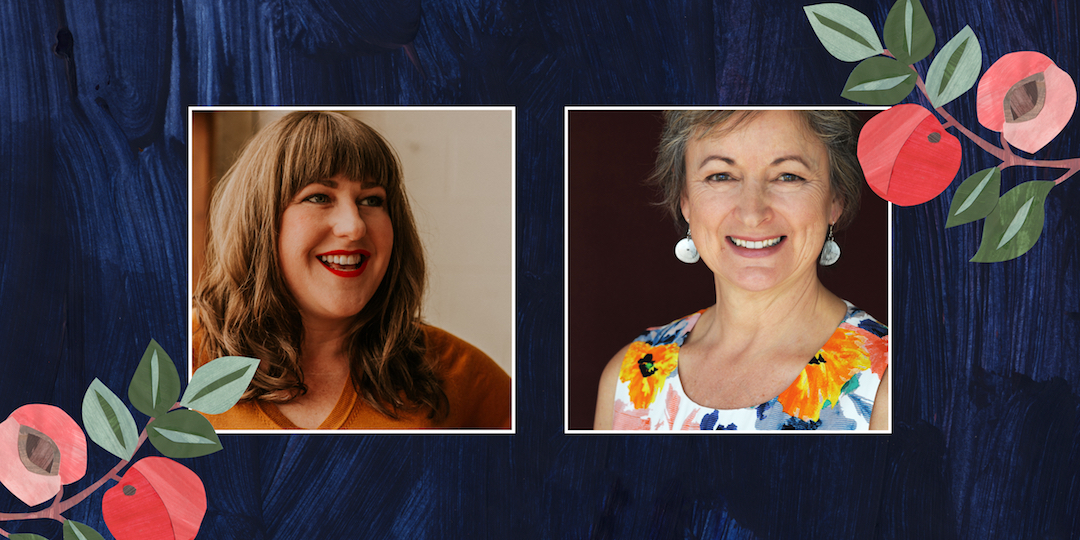 KAREN PICKERING is a feminist writer, organiser and advocate for women's rights. She founded Cherchez la Femme, Girls On Film Festival, SlutWalk Melbourne and edited the book Doing It: Women tell the truth about great sex. She has been an activist in feminist spaces for more than fifteen years, in the fields of reproductive rights, violence against women, media representation of women and reclaiming public space. She has appeared in print, on radio and television, and at events throughout the country, where audiences appreciate her knowledge, warmth, compassion and humour. Her current project is a national initiative to support new and first-time mothers.
JANE BENNETT is a social worker, writer and educator. She created A Celebration Day for Girls and Fathers Celebrating Daughters, and co-created Mense- Ed and The Rite Journey Year 9 program for girls. Jane now trains facilitators internationally to run these programs. She is the author of A Blessing Not a Curse and Girltopia, and co-author of The Complete Guide to Optimum Conception, The Natural Fertility Management Kit for Contraception, WomanWise Conversation Cards and The Pill: Are You Sure It's For You?. In 2017 Jane founded the Chalice Foundation, a not-for-profit social enterprise for the promotion of menstrual education and wellbeing.
This event is proudly supported by the Readings Foundation.